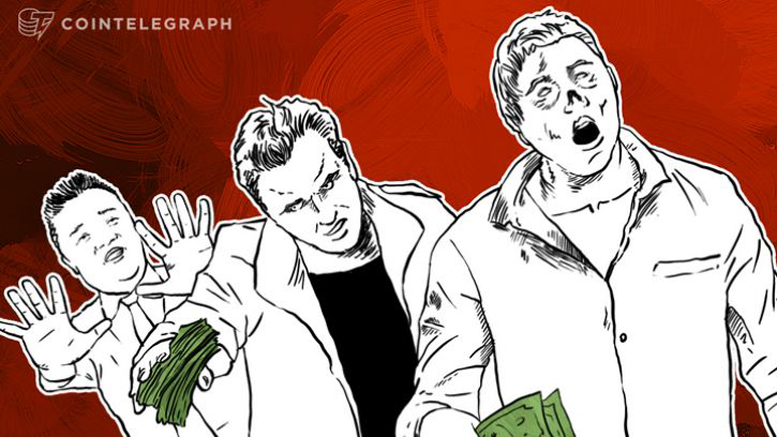 BTCC CEO Bobby Lee Warns Bitcoin Investors about MMM Ponzi Scheme
Certain organization such as MMM Global have been accepting bitcoin payments in what appears to be a rehashing of the pyramid scheme of the same name that was started back in the Soviet Union. Now, CEO Bobby Lee and the BTCC team issued a warning to its customers and potential bitcoin investors that BTCC is in no way affiliated with such schemes, and that investors must consider validating the entity promoting any bitcoin related investments to ensure its legitimacy. Over the past few months, customers of prominent bitcoin exchanges and investment firms like BTCC and San Francisco-based....
---
Related News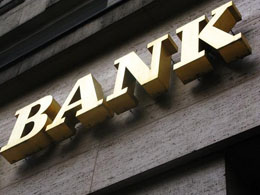 Ponzi scheme: A fraudulent investment operation where the operator, an individual or organization, pays returns to its investors from new capital paid to the operators by new investors, rather than from profit earned by the operator. Many of the under-informed, the under-educated, and the under-control masses have lobbed this parting shot at Bitcoin over the years. People tend to fear things that they don't understand, and will hide behind that fear with blind attacks that sound right, but are just as ignorant, if not more so. Bitcoin clearly does not fall into the definition of a "Ponzi....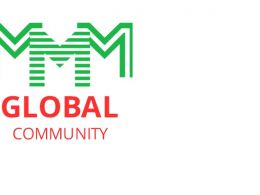 Bitcoin has worn many different labels throughout the years, ranging from "fake internet money" to 'ponzi scheme" and various other not-so-nice things. The Chinese government warned the public about the MMM Global Ponzi scheme that accepts Bitcoin payments, in an attempt to ensure consumer funds is kept safe from harm at all times. Such risky investments should be avoided at all costs, and this warning is a positive sign for Bitcoin itself. Anyone who is active on social media may have noticed a strong influx of posts related to this new "money making....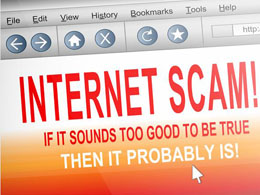 Charles Ponzi. Trendon Shavers, aka "Pirate@40," was arrested this morning on securities fraud and wire fraud charges stemming from his involvement in a Bitcoin-related Ponzi scheme. A Ponzi scheme is a fraudulent investment operation where the operator pays returns to its investors from new capital paid by new investors, rather than from profit earned. The scheme is named after Charles Ponzi, who became notorious for using the technique in 1920. Shavers was the founder and operator of Bitcoin Savings and Trust (BCS&T), which offered and sold Bitcoin-based investments through the Internet.....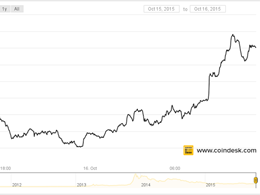 Comment added from BTCC CEO Bobby Lee. Bitcoin broke the $260 mark this morning, hitting its highest price in two months. The CoinDesk Bitcoin Price Index, which has been rallying since mid-September, saw a 2.5% increase over the last 24 hours. By 9:53am (UTC), the digital currency had reached $260 - the first time since 16th August. It has since been dipping back into the $259 range. This week has seen a sudden surge in bitcoin trading volume, driven predominantly by the Chinese exchanges Huobi and OKCoin. On Wednesday, 1.29m BTC was traded in total - the highest amount since 26th....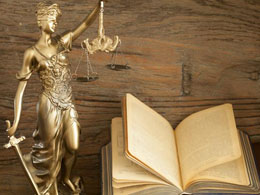 Bitcoin Ponzi scheme perpetrator Trendon Shavers has plead guilty to securities fraud, a decision that reverses plea of not guilty submitted in March. Shavers faced up to 20 years in prison for defrauding investors out of an estimated $4.5m while operating Bitcoin Savings & Trust (BS&T). The investment scheme, which promised investors 7% returns on bitcoin market arbitrage activity in 2011 and 2012, became the object of a US Securities and Exchange Commission (SEC) inquiry in July 2013. According to a report by Bloomberg, Shavers will now serve anywhere from 33 months to 41 months in....
---
Quotes
Digital currency's more about freedom. Because all the time people are trying to get in your pocket, trying to do different things to control you. Freedom to choose what you do with your money, and freedom to keep your money without people influencing it by printing money or through regulation.