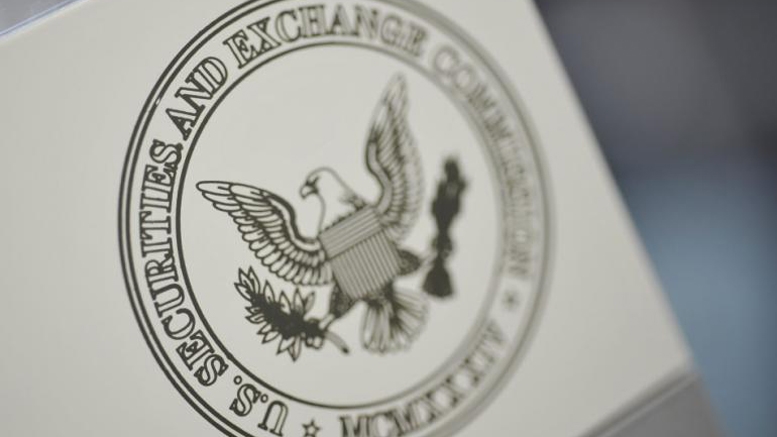 SEC warning to Bitcoin: "Scam, Ponzi Scheme"
On May 7th 2014, SEC, or the U.S. Securities and Exchange Commission, released a warning about the dangers of Bitcoin, such as calling Bitcoin a Ponzi scheme. Now whether or not that is true is up for debate, and I believe many users would voice strongly against that. That doesn't mean the SEC was full of gibberish however, such as stating that potential investors must watch out for scams that try to entice with high returns in a new market. SEC also states that the use of Bitcoin may decrease the chances of you recovering your money lost due to theft due to the unique nature of Bitcoin,....
---
Related News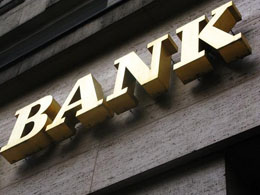 Ponzi scheme: A fraudulent investment operation where the operator, an individual or organization, pays returns to its investors from new capital paid to the operators by new investors, rather than from profit earned by the operator. Many of the under-informed, the under-educated, and the under-control masses have lobbed this parting shot at Bitcoin over the years. People tend to fear things that they don't understand, and will hide behind that fear with blind attacks that sound right, but are just as ignorant, if not more so. Bitcoin clearly does not fall into the definition of a "Ponzi....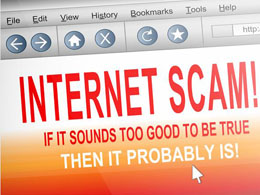 Charles Ponzi. Trendon Shavers, aka "Pirate@40," was arrested this morning on securities fraud and wire fraud charges stemming from his involvement in a Bitcoin-related Ponzi scheme. A Ponzi scheme is a fraudulent investment operation where the operator pays returns to its investors from new capital paid by new investors, rather than from profit earned. The scheme is named after Charles Ponzi, who became notorious for using the technique in 1920. Shavers was the founder and operator of Bitcoin Savings and Trust (BCS&T), which offered and sold Bitcoin-based investments through the Internet.....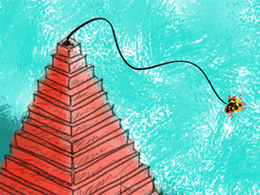 The US Securities and Exchange Commission (SEC) filed fraud charges against the operator of an alleged digital currency Ponzi scheme. The US regulator also froze the assets of individuals connected with this purported scam. According to the SEC press release, California resident Steve Chen and 13 California-based entities, including the US Fine Investment Arts, Inc (USFIA), are at the center of the alleged scheme. The complaint filed in the federal court in Los Angeles indicated that USFIA and Chen's other entities have raised more than $32 million from investors in and outside the U. S.....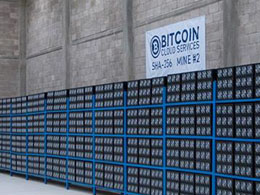 Roughly nine months ago, Bitcoin Foundation Chief Scientist Gavin Andresen made a rather interesting comment on Reddit in which he claimed, "I suspect many [cloud mining companies] will turn out to be Ponzi schemes."There have been a few cloud mining scams uncovered over the past year or two, and it appears that another one could unravel in the near future. An anonymous source has provided information to Bitcoin Magazine regarding the possibility of a Bitcoin cloud mining ponzi scheme involving Bitcoin Cloud Services (BCS), which is currently one of the largest cloud-mining providers on....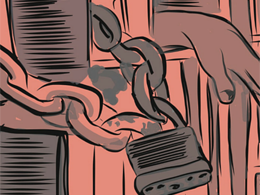 MyCoin was one of the biggest scams to hit the shores of Hong Kong this year. The alleged bitcoin exchange based out of Hong Kong was in fact an elaborate Ponzi scheme that successfully managed to rip off over $387 million dollars in customer investments after they shut shop overnight earlier this year. Many South East Asian and Chinese investors were victims of this Ponzi scheme, which has got the police forces in multiple countries conducting their own investigations to ensure justice is served. Hong Kong was the first to counter some success in March after the cops there managed to....
---
Quotes
The potential is great for people in the informal economy to exploit the blockchain's middleman-free way to exchange assets and information and its irrefutable public record that's free from the control of any one central institution.