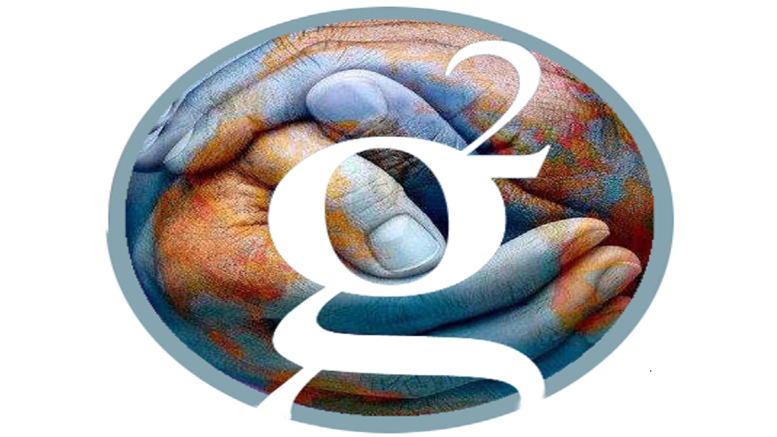 Groestlcoin Interview: Groestlsend announcement!
Today I'm here with " gruve_p " , a Groestl developer who is here to announce Groestl's new upcoming feature: Groestlsend! On top of that, they are also announcing a switch to POW/POS to further secure the network. Bitcoin was overtaken by ASICS. Then ASICS started to come in for Scrypt. Then there were FGPA's for x11. We needed a ASIC free/FGPA algo. We wanted a new algo which was AES supported/accelerated. We contacted groestl on groestl.info and together we developed this algo. All new mobiles/tablets will support AES. We wanted to generate less heat and energy as summer is coming and....
---
Related News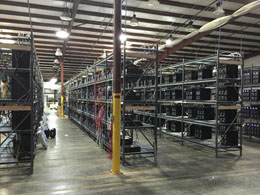 GAWMiners CEO Josh Garza made a large splash with thePaycoin ICO announcement on Nov 4 where he introduced their first basic version of the White Paper and some details of what would be happening and a roadmap of when. A lot of the feedback was positive since there were 25k new signups for the Hashlet Cloud Mining service. There were also questions raised and many detractors came out, tearing into the announcement on reddit and other forums. With so much both positive and negative feedback, CCN asked Josh Garza for another interview to answer some questions and tell us how the ICO was....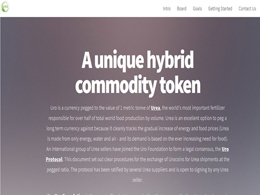 Today, we have a very special interview to share with our viewers, exclusive to Bitcoinist. An interview regarding UROSE and that hopefully answers some questions you've been having or issues regarding attendance to the event in Hong Kong. The event is being funded by the Nation Import/Export Representative members, but emerged as an idea by the URO foundation. For those unaware of what URO is, here is an interview hosted by bitcoinist regarding the coin itself as this interview mainly focuses on the event that will take place in Hong Kong. Without further a due, the interview: A: The URO....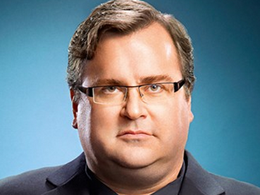 LinkedIn co-founder, early Facebook investor and Greylock Partners partner Reid Hoffman has declared his enthusiasm for bitcoin in a new interview with CNBC's 'Squawk Alley'. The interview aimed to assess Hoffman's current opinion of opportunities in the market given his experience and success in early social media. Notably, despite the suggestions by show hosts that such industries as wearable technology, healthcare and home automation were areas that investors should be considering for investment over the next three-to-five years, Hoffman suggested he is increasingly focused on bitcoin.....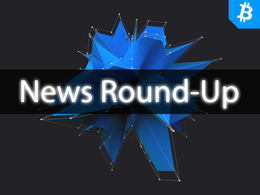 Recently, I was able to interview some people over at Coinbatch. They are planing to launch a way to buy and sell bitcoins in Mexico, where they believe it could really be impacted by Cryptocurrency. Read the full report here. Most famously know for his $100,000 offer for a Bitcoin Foundation alternative , Bitcoinist was lucky enough to snag an interview him. The full interview is located here. OpenBazaar, if you don't already know, is a decentralized marketplace. Unlike marketplaces like the silk road, OpenBazaar should be less vulnerable to breaches due to its peer to peer....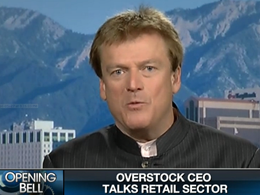 In a new interview with FOX Business, Overstock CEO Patrick Byrne has reported new bitcoin sales figures for the e-commerce giant, noting the company has processed $1.6m in purchases so far this year. The news follows the 4th March announcement by the company that it had passed $1m in year-to-date sales, less than two months after its decision to begin accepting the alternative payment method at the start of the year. Since becoming the first major retailer to accept bitcoin in January, Overstock and its outspoken CEO have become unlikely figureheads for the digital currency community.....
---
Quotes
The bitcoin blockchain 'is an opportunity for Wall Street to streamline some operations that are pretty antiquated.