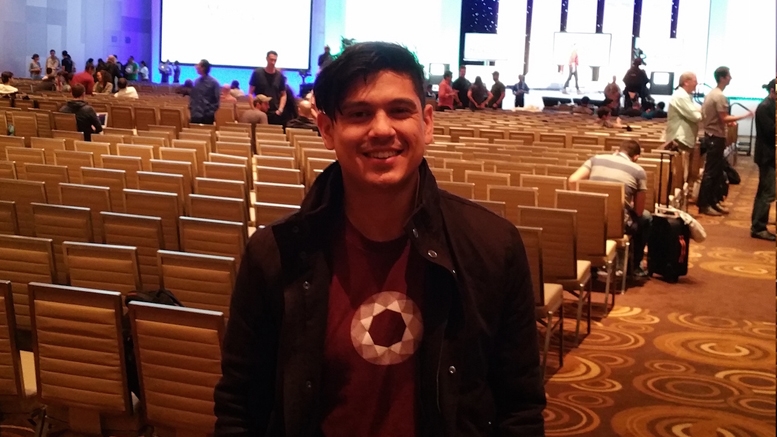 Exclusive Interview with Gem's Julian Vergel de Dios from Inside Money 2020.
Exclusive Interview with Gem's Julian Vergel de Dios from Inside Money 2020. Las Vegas, Nevada – On November 2 at Money 2020 Julian Vergel de Dios, Senior Developer at Gem, a simple and secure Bitcoin platform for developers was busy building an app that enables bitcoin transactions from within messaging applications. Along with Dan Treiman, CTO of Weave, Vergel de Dios submitted the application to the Money 2020 hackathon for a chance to win a part of the $125,000 in cash prices.
---
Related News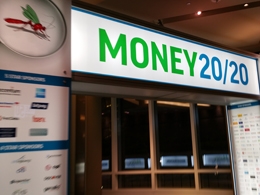 Las Vegas, Nevada – Bitcoinist brings you inside Money 2020, the leading global event for innovations in money. Today November 2nd, Money 2020, the leading global event for innovations in money, kicks off. The conference is sold out at 7,000+ attendees that include over 750 CEOs. Leading Bitcoin fintech companies Coinbase and Bitpay are here, Bitreserve, Gyft, Coinvoice, and Paypal are also attending. Conference registration opened at 7am on November 2, booths are now being set up, and attendees are starting to fill the Aria Hotel and Resort.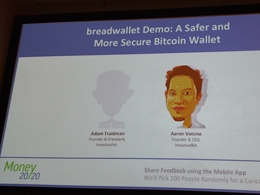 Breadwallet for iOS demoed live at Money 2020. Las, Vegas, Nevada – November 5, Adam Traidman, Founder & President of breadwallet, the first standalone iOS bitcoin wallet, sent $1000 of bitcoin to Aaron Voisine, Founder & CEO of breadwallet during a live demo at Money 2020. The live demo was successful and proceeded without any difficulties supporting the strong bitcoin theme at Money 2020. The team concluded the live demo at Money 2020 with positive words about how bitcoin is disrupting finance.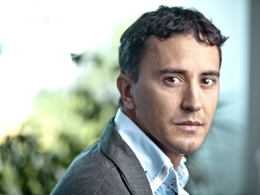 We have prepared an exclusive interview with Professor Emin Gün Sirer, a revered and highly educated personality in the digital currencies sphere since its beginning. His work has been on our agenda for quite some time now and we were looking forward to get an exclusive approach with him; his remarkable work in peer-to-peer technology and the hacking scene has not come unnoticed. Also, his articles over the digital currency field are indeed a reference. He has been in the front of Bitcoin discussion and his opinion is of great importance for the community. Now, for the interview: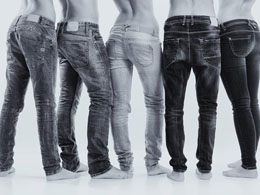 Time to sign up for the Money 2020 conference held at the Aria resort in sunny Las Vegas is fast disappearing. As part of their most recent promotion, Money 2020 has released a Youtube video which highlights a new payment method that is currently at the butt end of beta testing: PayByAss. In less than 60 days, the biggest names in payments, finance, and Bitcoin will descend on Las Vegas for four days to swap ideas and aggregate innovation in this annual event. Check out Money 2020's truly innovative PayByAss payment method as described in the Youtube video below. The video highlights just....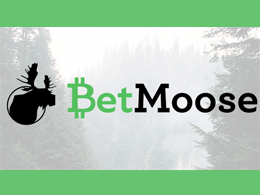 Exclusive Launch Interview with Betmoose: User-Driven Betting Exchange. Looking for money and have a hunch? We're not advocating betting, but maybe that's your calling. After I got a quick response from Lucky House Writing, Betmoose also sent me a reply (with some detailed answers, so expect a long one) and accepted the chance for an interview. Betmoose is a company that lives in the cloud, with a team based out in Canada. Adam (assumedly CEO/founder, did not state), is from a Fortune 500 company while the rest of his team comes from other startups. They run out of their own pocket, but....
---