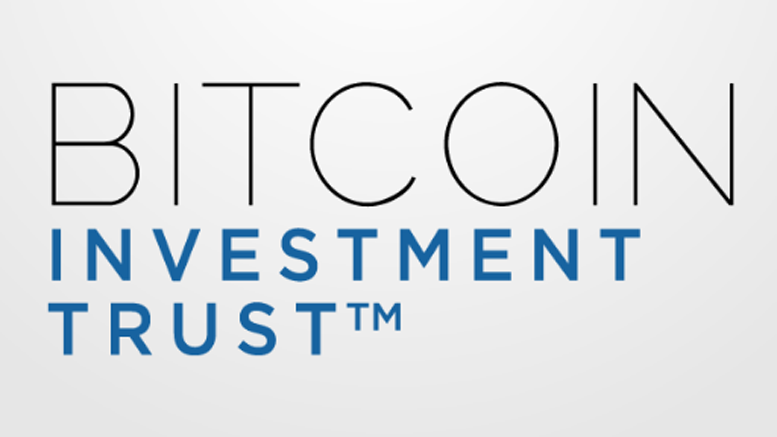 GBTC: Bitcoin Investment Fund Goes Live
The Bitcoin Investment Fund (GBTC) is now live. This means that bitcoin has finally made it to traditional, international markets. From the slums of the Internet cypherpunk community and the uncertainties of volatility to the benches of international financial markets, Bitcoin has come a long and hard way, and finally we can say that is now being recognized as a trusted investment fund. GBTC offers the chance for investors to invest in bitcoin without even having to deal with the currency and all the issues associated with owning it. It's like buying shares in a gold exchange traded fund....
---
Related News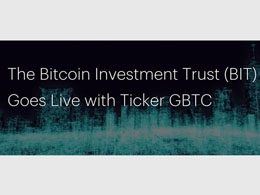 A few weeks ago Bitcoin Magazine reported that the Bitcoin Investment Trust (BIT) was about to become the first publicly traded Bitcoin fund. On Thursday, the BIT received formal approval for listing on the OTC Markets Group's OTCQX exchange. The fund is listed with the symbol GBTC, and trading is expected to begin early next week. Barry Silbert announced on Twitter that the BIT fund is live and waiting for eligible shareholders to deposit their shares and sell. The BIT is the first product from Silbert's new Grayscale Investments, a digital-asset management firm being launched....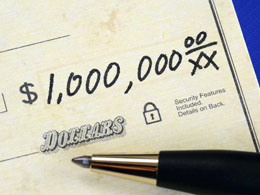 GBTC is the listed stock for the Bitcoin Investment Trust (BIT) that many people in and outside the bitcoin sector have been eagerly waiting for. The other day it was brought to the attention of r/bitcoin that bids for GBTC shares are starting to get a little bit more serious. GBTC shares trade at the value of 1 GBTC share equals approximately 0.1 bitcoin, with a minimum bid of 100 shares, making the minimum bid possible ten bitcoins. Maxim Group LLC (MAXM), an Investment Banking, Securities and Wealth Management business, had put down a bid for 50,000 GBTC shares at the value of $35 per....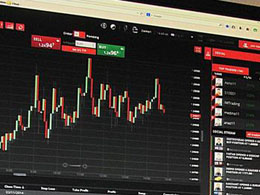 It has been a long time coming, but as of this morning, the publicly traded shares of the Bitcoin Investment Trust have officially started trading under the ticker GBTC. For the first time in bitcoin's history, bitcoin can now be bought and sold on the public markets. For the past few weeks, there have been multiple bids placed for shares of GBTC, including one by Maxim Capital for 50,000 shares at $35.00/share. However, there hadn't been any asks, or offers to sell shares. KGA Americas was the first to place a $44.00 ask for 298 shares of GBTC, which is the equivalent to 29.8 bitcoin at....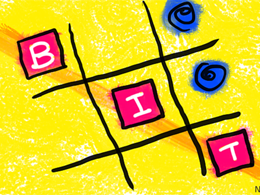 Leading blockchain firm Digital Currency Group's trusted investment authority Grayscale launched the highly-anticipated Bitcoin Investment Trust (GBTC) in March, allowing investors in the public markets to trade bitcoins publicly. Operating under the ticker GBTC, each share of Bitcoin Investment Trust represents one tenth of a bitcoin, guaranteeing a certain amount of bitcoins per share owned by an investor. Upon its launch, the shares of GBTC surged to US$32 per share, marking a 10.92% increase in just a few days as the daily volume increased by 10 times. Due to an increasing number of....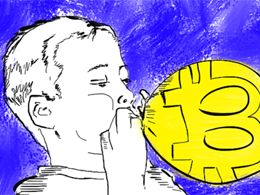 The surge in the share price of Barry Silbert-led Grayscale Bitcoin Investment Trust (GBTC) is presumed to be one of the leading factors of the recent spike of bitcoin price. BIT-the publicly-tradable shares of bitcoins operating under the ticker GBTC-was launched back in March, and represents approximately one tenth of a bitcoin. Over the past 5 days, the shares of GBTC have increased from $45 to $55.3 per share, which means that institutional and qualified brokers have been trading the digital currency at an average price of US $553 per Bitcoin. The correlation between the unexpected....
---
Quotes
There's more work to do on DoS, but I'm doing a quick build of what I have so far in case it's needed, before venturing into more complex ideas.