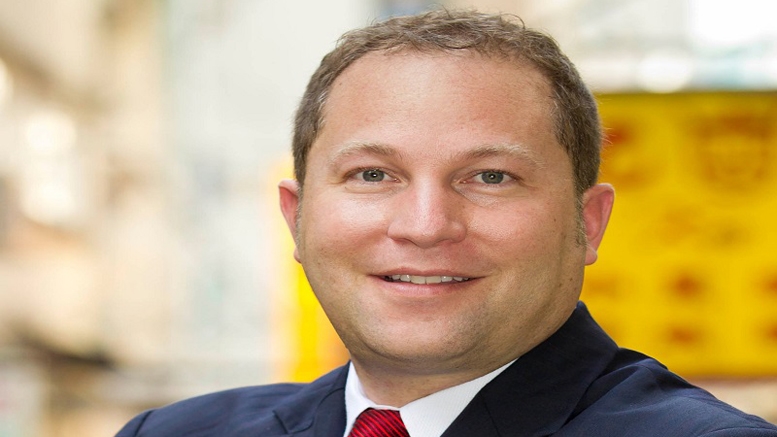 David Berger of DCC Slated to Speak at Inside Bitcoins NY
David Berger, founder and CEO of the Digital Currency Council (DCC), will speak at Inside Bitcoins New York on April 29, 2015, Day 3 of the event. David shares some insights into the event and speaks on behalf of the company's continuing education partnership with Inside Bitcoins. At Inside Bitcoins New York, David Berger will speak in two separate sessions. His first session is titled, "The Pros and Cons of Bitcoin Investing." David will speak in a second session titled, "Accelerating Bitcoin Adoption: Influencing the Influencers."
---
Related News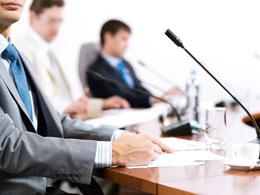 The Digital Currency Council (DCC) was newly officially launched. The press release described DCC as 'a new professional association created to foster best-in-class practices for lawyers, accountants, and financial professionals in the digital currency economy through training, certification, and ongoing support.' CCN had a talk with David Berger, the man who came with the idea behind DCC. Hello, Mr. Berger. Just to make sure our readers are up to speed, can you briefly explain again what DCC is? Yes, definitely. The DCC is a professional association for lawyers, accountants, and financial....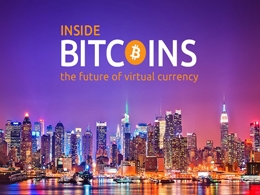 Inside Bitcoins New York will be held in NYC on April 27-29, 2015. The largest event of its kind, Inside Bitcoins promotes and explores blockchain technology and is attended by the most influential names in the digital currency industry. The speakers of the upcoming event will provide insights on bitcoin technology and offer their own unique perspectives on the most pressing bitcoin topics. One of the speakers at Inside Bitcoins New York will be Sarah Martin, CEO of Boone Martin, a global communications firm that focuses on social impact investing and emerging markets. Martin will speak on....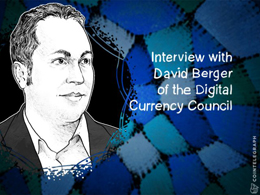 CoinTelegraph correspondent Dan Simon had the opportunity to speak with David Berger, CEO and founder of the Digital Currency Council. They discussed the challenges facing Bitcoin, the importance of the people building businesses atop the blockchain, and the critical nature of trust in a maturing ecosystem. CoinTelegraph: Thanks for joining me today. With the recent troubles at the Bitcoin Foundation, it seems everyone in Bitcoin is talking about your organization as the new standard bearer for the industry. Could you tell us more about the Digital Currency Council? How is its mission....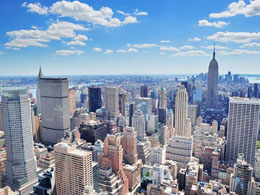 Inside Bitcoins New York has announced its keynote speakers for this year's conference to be held from 7th to 8th April at New York's Javits Convention Center. Headline speakers at the event will include Circle's Jeremy Allaire, who will give the opening keynote; and Blockchain's Nicolas Cary, who will present the afternoon keynote on the 7th April. In addition to these notable speakers, a second event track has been added to day two of the event, which will be dedicated to exploring the financial issues associated with bitcoin. Alan Meckler, CEO of event organizer MediaBistro, spoke to....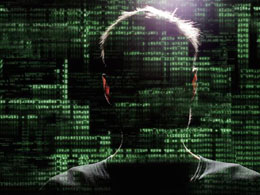 A new blockchain startup has claimed its software could help track down criminals faster and cheaper than ever. Sabr.io, one of 42 companies unveiled at 500 Startups' demo day in San Francisco this Tuesday, aims to shave valuable time off investigations into outfits such as illicit marketplace Silk Road. The platform, which integrates data from public and proprietary sources, claims to provide law enforcement with intel on digital currencies that's "otherwise inaccessible". It's unclear exactly what this entails, with CEO David Berger telling CoinDesk he was unable to disclose further....
---
Quotes
As a fee-only financial planner, I have a fiduciary responsibility to my clients to only recommend investments that are suitable to their specific investment plan and risk profile. While my clients' risk tolerances run the gamut from conservative to aggressive, Bitcoin, with its short history, volatile price movements, and lack of intrinsic value is hard to ever recommend as an investment. While one could make the case for an investment in currencies (due to their diversification benefits), a purchase of Bitcoin would be pure speculation, akin to penny stocks.