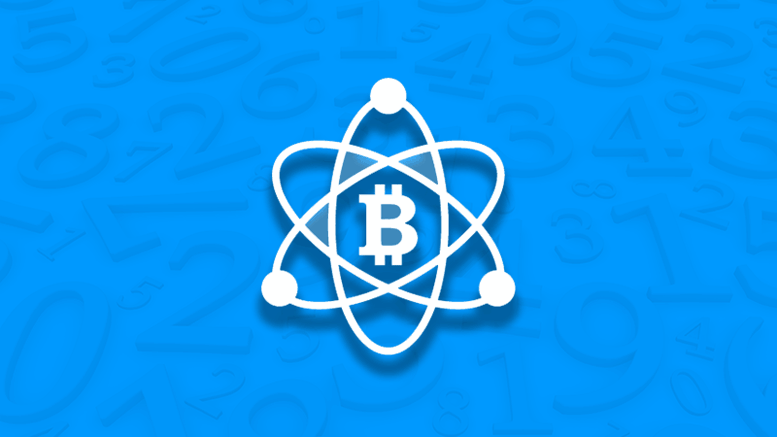 BitPay Enables TREZOR Support For Copay Chrome App
BitPay's multi-signature wallet solution – called Copay – has added TREZOR Hardware Wallet support. Even though the TREZOR hardware wallet has been around since 2013, it has taken a while for the BitPay engineers to integrate this functionality into Copay. The long wait is finally over, however, as the Chrome desktop app for Copay has been updated. Integrating TREZOR functionality into the Copay Chrome app brings additional functionality to the table. For example, Copay users will be able to sign transactions with their TREZOR hardware Bitcoin wallet, rather than only being able to do so....
---
Related News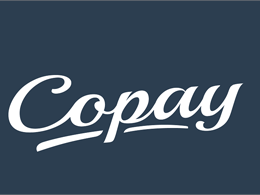 After a year of testing, BitPay has launched, Copay, a secure and shared Bitcoin wallet. BitPay advertises Copay as a "true" Bitcoin wallet rather than an online account, securing users' personal funds with the option of multi-sig. On BitPay's official blog, the company says that Copay is an outcome of the efforts put towards the goal it set for itself one year ago. BitPay aimed to build a Bitcoin wallet secure enough for the company's own funds. BitPay claims that when customers use Copay, they completely control their money. Copay users get secure, future-proof backups that allow access....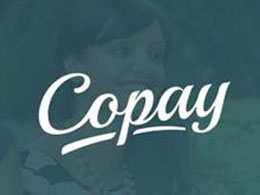 After a year of beta testing, the first version of BitPay's multi-signature wallet Copay was released on June 3. Copay is a multi-signature wallet built on BitPay's Bitcore, an open-source platform for bitcoin- and blockchain-based applications. Copay multi-sig wallet is a shared bitcoin wallet, in which each owner holds a unique private key and the ability to push out payments or withdrawals. A transaction initiated in a Copay multi-sig wallet requires the approval of multiple people - efficient for businesses and privacy-conscious users."With Copay, a small company can, for example,....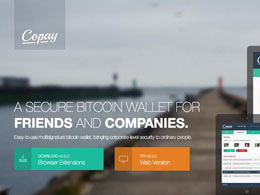 BitPay's co-founder Tony Gallippi is no stranger to innovation. He helped create BitPay in 2011, making it the first bitcoin-payment processor. It led the path to connecting consumers and merchants, and still does today. At theNorth American Bitcoin Conference in Chicago, Gallippi was excited to expand upon BitPay's newest project and innovation to the Bitcoin community called Copay. CCN. Copay is an open-source multi-signature wallet with some highly interesting features created on BitPay's Bitcore, an open source bitcoin stack. For starters, BitPay is using Copay as one of its platforms....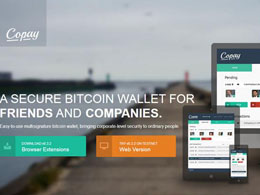 We've heard a bit on BitPay's doings in the open source field, and today, the company announced on their blog that they've got a multisig, open source wallet in the works called Copay. We've heard of Copay previously, but now it's got its own website at Copay.io, and has launched in beta. At BitPay, we've been working on a multi-signature wallet to help us manage our company funds and we decided that we should make it available to everyone to use and (we hope) build upon. Copay is built on top of bitcore (a highly successful open source bitcoin stack). It also uses Insight, an open source....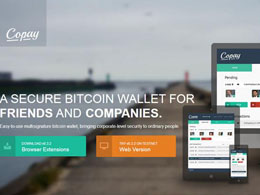 Not terribly long after the release of the Copay beta via the web interface at Copay.io comes the news that the official Copay application for Android devices has hit the Google Play Store. The application is essentially the mobile version of the service, if you haven't already guessed (if you have, gold star on your forehead). It's a unique bitcoin wallet system that ups security by allowing wallet creators to require cosigners in order for bitcoin holdings to be spent or otherwise transmitted. It's open source, meaning anyone who knows what they're doing can review the code, and already,....
---
Quotes
At its core, bitcoin is a smart currency, designed by very forward-thinking engineers. It eliminates the need for banks, gets rid of credit card fees, currency exchange fees, money transfer fees, and reduces the need for lawyers in transitions... all good things.