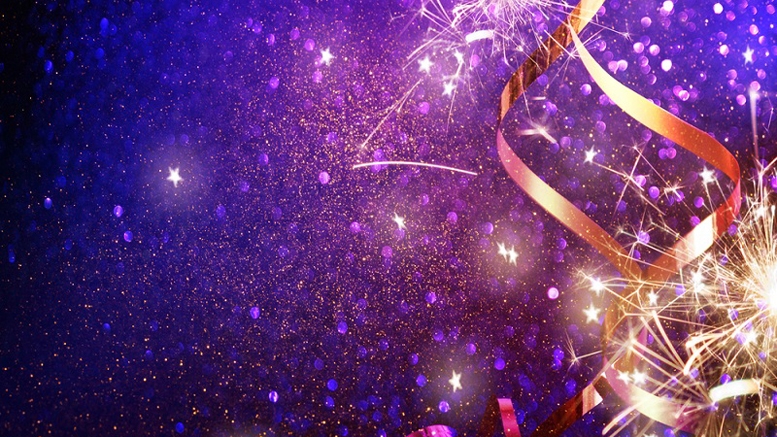 Celebrate Two Years of Arnhem Bitcoincity During "Bitcoin In Use" Event
Arnhem Bitcoincity is one of the most compelling digital currency initiatives taking place in Europe these days. Getting consumers to buy and spend Bitcoin seems to be working well in this region. On May 28th, the team of Arnhem Bitcoincity will celebrate the two-year anniversary of this initiative with a special event. Special Arnhem Bitcoincity Event On May 28th. It is hard to imagine the Arnhem Bitcoincity initiative has been around for nearly two full years already, especially when considering very few people thought this project had any chance of success in the long run. But as it....
---
Related News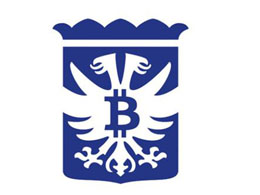 The Hague, Netherlands played center stage to one of the first bitcoin boulevard events in the world two months ago, bringing together cryptocurrency users and businesses in spectacular fashion. A group is hoping to continue this with Arnhem Bitcoincity, taking place in, well, Arnhem - in the east of the Netherlands. "We found a bunch of local businesses willing to try and accept Bitcoin. It's actually similar to the 'Bitcoin Boulevard' event that was organized two months ago in The Hague, which was a big success. And also a great way for people not involved in Bitcoin yet, to see how well....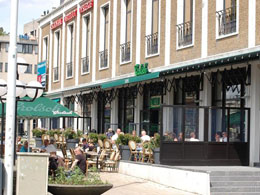 Fifteen of Arnhem's local bars, restaurants and cafes will begin accepting bitcoin tomorrow, 28th May. The Arnhem Bitcoinstad - or Bitcoincity - is a one-day event during which bitcoiners can pay for food and drink using their digital currency, and meet like-minded people looking to do the same. A bitcoin ATM will also be installed specially for the day in case folks need to reload their wallets. Located roughly an hour and a half from Amsterdam, Arnhem is the capital of the Gelderland province in the east of the country. This event is being organized by three bitcoin enthusiasts: Rogier....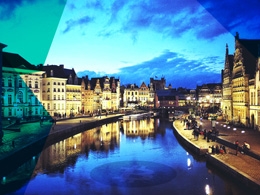 We have been hinting at it for quite some time now, but Ghent has officially been announced as Belgium's first Bitcoincity. Following the footsteps of our friends and colleagues in The Netherlands – or to be more precise, several of the people involved in the Arnhem Bitcoincity initiative – it is due time to put Belgium on the global Bitcoin map. Mark this date on your calendar if you are living in or near the city of Ghent, as this is the day on which a major Bitcoin event will take place – which I will be attending in person. The Ghent Bitcoincity event will educate people from all....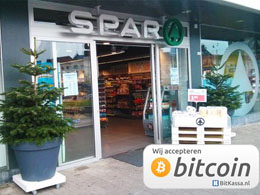 Adding to the impressive roster of 40 merchants in the Dutch city of Arnhem that already accept bitcoin, a city centre supermarket has now also made the decision to accept payments in the digital currency. With the move, the Spar Arnhem Centraal has become the first franchised supermarket in the Netherlands to accept bitcoin. The owners say that they started processing cryptocurrency payments yesterday via a point-of-sale system provided by Dutch firm BitKassa. Notably, the integration came about after encouragement from the organisers of the Arnhem Bitcoincity project, which kicked off in....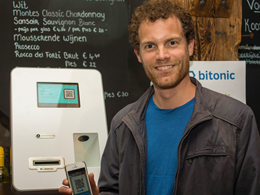 Arnhem's Bitcoincity event took place on Wednesday 28th May, with the organisers hailing the one-off Dutch bitcoin extravaganza as "a great evening, where the atmosphere got even better after more bitcoins were traded for beers and wines". Inspired by The Hague's 'Bitcoin Boulevard' - two canal side streets that took the decision to adopt bitcoin on an ongoing basis, the event was planned to encourage wider acceptance of the digital currency in the Dutch city. According to the organisers, around 15 cafes, bars and restaurants took part in the event, accepting 96 bitcoin payments and....
---
Quotes
I really like Bitcoin. I own Bitcoins. It's a store of value, a distributed ledger. It's a great place to put assets, especially in places like Argentina with 40 percent inflation, where $1 today is worth 60 cents in a year, and a government's currency does not hold value. It's also a good investment vehicle if you have an appetite for risk. But it won't be a currency until volatility slows down.