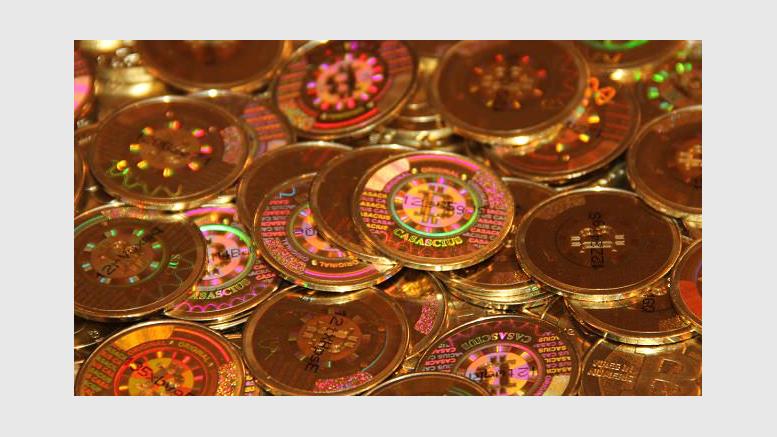 What's a Casascius coin?
A Casascius coin is the name of a certain type of physical - rather than purely digital -- bitcoin. Mike Caldwell, a resident of Sandy, Utah, in the US, first introduced physical bitcoins for purchase in 2011. He coined the name "Casascius" from an acronym for "call a spade a spade." Caldwell posts updates about his coins on the blog, "Casascius: You asked for change, I gave you coins." How does a Casascius work? Each coin holds the key to the digital value assigned to a particular bitcoin account. Though the coins are designed to reflect the relative worth of an account, they're actually....
---
Related News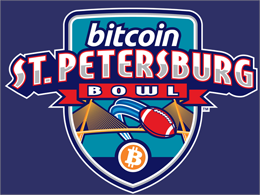 With the Christmas holidays upon us, we are all opening up our presents and spending time with loved ones. Some of us will even receive cash as a gift, which we can use to treat ourselves to something nice. So why not purchase the only Casascius coin to be produced this year, and commemorate the St. Petersburg Bitcoin Bowl at the same time? For those of you who are unfamiliar with the name Casascius, allow me to give you a brief introduction. Casascius is a well-established brand of physical Bitcoins, created by Mike Caldwell. The first Casascius physical Bitcoin was created in 2011 and....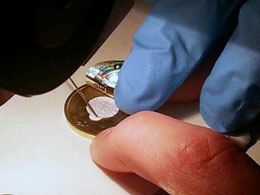 The Casascius coin was shown to be vulnerable to physical attack at this year's Defcon conference, one of the world's largest hacker conventions. Casascius coins are one form of physical bitcoin, being supplied in denominations of 0.5, 1 and 25 BTC. The coins each have a private key printed on them, concealed by a holographic sticker. The Defcon hackers were able to reveal the key and replace the stick with virtually no sign of tampering. The private key on each Casascius coin relates to the bitcoin address that holds the value of the coin. The implication of having access to this coin is....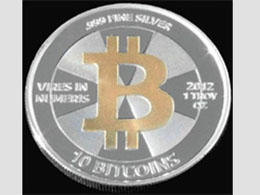 One month following the news that the Casascius physical bitcoin minting operation came to a grinding halt comes the news that some operations will resume selling some coins, according to a post this weekend. The post indicates that Mike Caldwell, who heads the operation, will soon begin selling the Casascius aluminum coin, which is unfunded and does not hold a value in bitcoin. Caldwell also indicates that he's planning to sell traditional Casascius coins, save for the fact they too will be unfunded - so as to not continue running a "money-transmitting" business, as seen by the U. S.....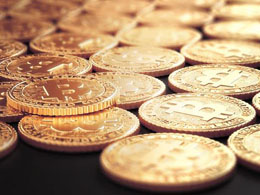 Bitcoin mint Casascius is back, resuming the sale of its products on a limited basis. The brainchild of entrepreneur Mike Caldwell, Utah-based Casascius coins was forced to shut down operations back in December. The company was effectively put out of business by the Financial Crimes Enforcement Network (FinCEN), after the agency classified Caldwell's activities as "money transmitting". At the time, Caldwell said he did not want to "argue" with FinCEN - though the decision was rather baffling, since he was merely minting physical coins. As of yesterday, Casascius is back in business - with....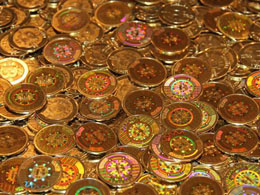 News has emerged that Utah-based Bitcoin Mint Casascius has stopped minting cryptocurrency, following pressure from the US government. The company, which sold bitcoins embedded within metal coins, has reportedly been picked up by the US Financial Crimes Enforcement Network (FinCEN) for being an unregistered "money transmitter". Since coming on to the scene in 2011, around 90,000 Casascius coins have been minted. Each coin contains the private key for a bitcoin address, making them a "secure and collectible" offline container for the digital currency. Casascius founder Mike Caldwell, a....
---
Quotes
The Bitcoin industry has been rife with scams and thefts, so it's hard to believe that the currency will be able to sustain itself over the long term. Even though there are some who claim Bitcoins are the currency of the future, I just don't see it. It has also been linked to drug trafficking and illegal gambling. I see it as a fad and nothing more, and as more people lose real money because of the legal issues surrounding Bitcoin, I eventually see it fading from existence.