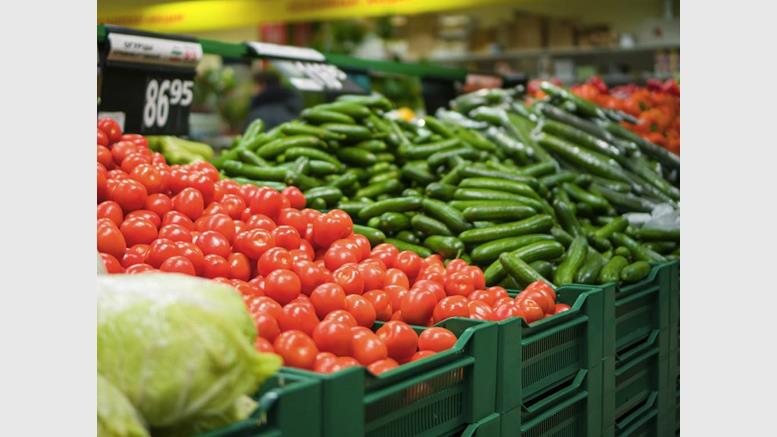 Pay for groceries with bitcoin via eGifter's new Walmart giftcard
The lives of people attempting to live solely on bitcoin just got much easier, at least in the US. 'Social' gift card seller eGifter has started selling cards for retail behemoth Walmart. eGifter began accepting bitcoin at the beginning of October 2013, and in doing so opened up a new universe of mainstream purchasing options. The company already sells gift cards for over 100 retail outlets in a wide range of categories, including well-known brands like Barnes & Noble, Land's End, Home Depot and CVS Pharmacy. Even among people who have never set foot in one of their stores, Walmart is....
---
Related News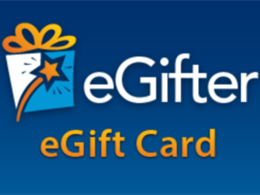 Recently I was able to ask Tyler Roye of eGifter.com about what his impetus was for adding Litecoin and Dogecoin as forms of accepted payment alongside Bitcoin. I also asked him about why Walmart left Gyft. On eGifter's impetuous to add LTC and especially Dogecoin to the marketplace. One of eGifter's biggest priorities for choosing new retailers and brands to add to our marketplace is customer feedback - and the same applies to how the market is run. The Litecoin and Dogecoin communities are growing fast, and we began receiving several requests from active members of each community to add....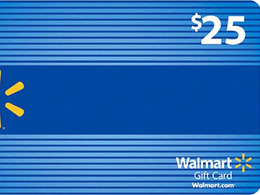 The day that many Bitcoiners have been secretly waiting for has finally arrived: Gyft is now stocking Walmart Gyft cards. Vinny, Gyft's CEO, announced the addition to the Gyft arsenal via Twitter and a Reddit post earlier today. We are so so so so excited to announce that @Walmart is finally on gyft! Enjoy Gyfters! #shopyourwalmartheartsouthttp://gyft.co/UiyhD4J. Walmart Gift cards, minimum $25 value, are available for Bitcoin via Gyft. Bitcoiners are now able to use Bitcoin to buy Gyft cards to spend at Walmart or Walmart's subsidiary: Sam's Club. Everything in the diaspora of consumer....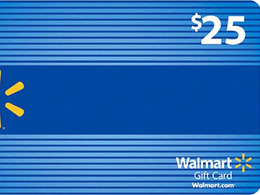 3 weeks ago, I had the pleasure of writing an article I'd dreamed of writing for months and months on end. Gyft Adds Walmart Gift Cards!! Alas, all good things are not meant to last. For the last 3 weeks, Bitcoiners around the country have had the pleasure of buying Walmart gift cards with Bitcoin, receiving 3% back in the form of Gyft points, and in essence spending Bitcoin at Walmart on gas and groceries. Making Bitcoin a cheaper option to buy gas has been a long standing dream of the Bitcoin community, this was the first step towards realizing that dream and said step has now been....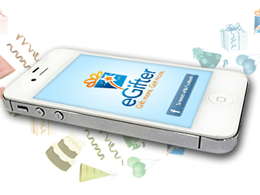 With all the news lately of companies like DISH and Expedia accepting Bitcoin payments, PayPal looking to accept it as well I was able to contact Tyler Roye, the CEO and Co-Founder of eGifter, to get his thoughts on it. Things have been busy for eGifter as they were able to add Bitcoin payments back into their iOS app and now are selling Walmart cards again. In addition, they are offering 6% back on purchases of gift cards made with Bitcoin: no credit card can beat that. Coinbase has stepped up to the plate as well. They have been making it easier than ever for retailers and even....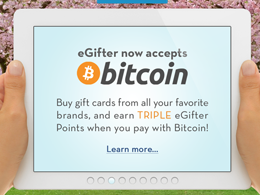 US company eGifter is to triple its digital currency payment options and start accepting both dogecoin and litecoin, thanks to a new partnership with payments platform GoCoin. eGifter already accepts bitcoin for its gift cards that give customers access to over 100 brands - including big name retailers like Amazon, Gap and Walmart - and the new additions will be welcomed by those with some altcoins to spend. While there is already a large and fast-expanding base of merchants that accept bitcoin, dogecoin and litecoin are far less represented and, in doge's case, used more for....
---
Quotes
Someday consumers and businesses won't hold bitcoins for their account but will unknowingly access the bitcoin network whenever payments are made.