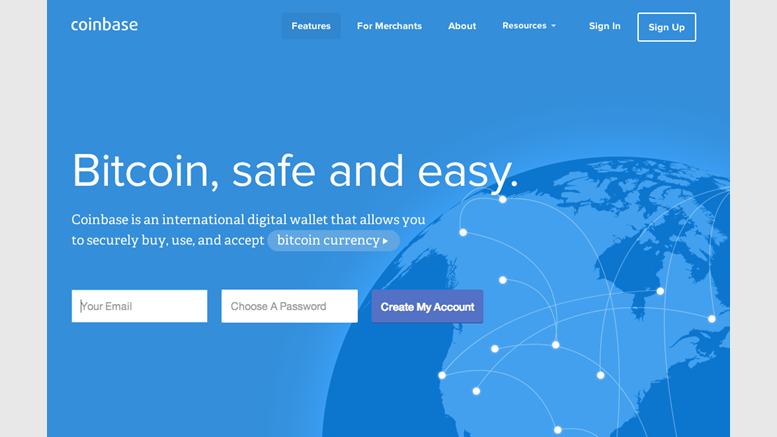 Coinbase Passes 650,000 Users in Less Than a Year
Coinbase announced this week that its user base had crossed the 650,000 mark. It seems the young company is on a roll, as it recently managed to secure $25m in a round of funding led by Andreessen Horowitz. Coinbase has grown more than 20-fold over the past nine months. The service started back in 2013 with just 30,000 accounts but by August it had gained over 200,000. The number of Coinbase transactions is growing even faster - up more than twenty-fold since January. User demographics. The company also shared some interesting data on its demographics. The vast majority of Coinbase users....
---
Related News
Coinbase will soon be doing away with their $0.15 ACH fee charged on all buys and sells. The fifteen cent fee has long been a point of contention and Coinbase is making the move to bear the cost of interfacing with the legacy banking system themselves. In an Ask me Anything Coinbase AMA on Youtube, Coinbase heads Fred Ehrsam and Brian Armstrong have been asking user-generated questions pouring in from several social media founts. Ehrsam explained: Right now we pay miner's fees for our users. It's kind of the same idea. Most people probably don't want to think about them [the fees]. Also....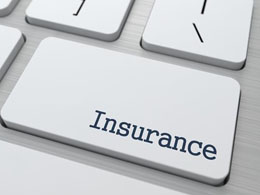 In a surprise post on Coinbase's blog today, Coinbase revealed that they have "been insured for almost a year." Coinbase insurance was secured through worldwide insurance broker, Aon. Aon has over 60,000 colleagues worldwide and provides services for clients in over 120 countries. That Coinbase is securing insurance from a potentially worldwide network of underwriters is no small fact to look over. Coinbase's insurance policy "covers losses due to breaches in physical or cyber security and employee theft." Pointedly, Coinbase insurance does not help any individuals that lose their bitcoins....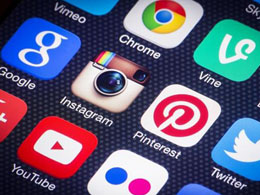 Security concerns have many Bitcoin users feeling uneasy in recent weeks after learning the new Coinbase iOS app wasn't developed by Coinbase. Instead, the app was introduced by a third-party developer not directly affiliated with the company. Though the app carries the Coinbase name and logo, users are skeptical of its origins and security standards. The Bitcoin wallet app, which is similar to previous versions recently removed from the iTunes app store, was developed out-of-house by Andrew Vilcsak, who has no official connection to Coinbase. The Coinbase iOS app. The app store page for....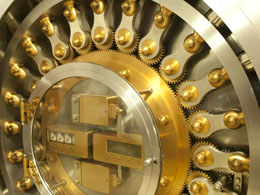 Coinbase Vault, first revealed a few months ago, has now implemented a multisig feature that has been demanded far and wide by Coinbase's international customer base. In one fell swoop, Coinbase has set themselves apart from their competitor, Circle, in a big way. Today, Coinbase announced their Multisig Vault, which allows users to control their own private keys on Coinbase. This means that even in the event of Coinbase's untimely demise, bitcoins "stored" in the Coinbase multisig vault would still be accessible to the user. Users would be able to use open source tools, like this one, to....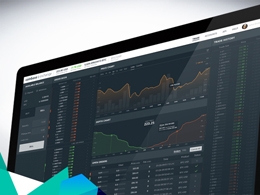 This week, Barry Silbert posted a tweet saying the new Coinbase exchange had exceeded Bitstamp and BTC-e trading volume for the first time. Silbert is the Founder of Digital Currency Group, a company building the foundation for the digital currency revolution by supporting new startups and ideas Bitcoin ecosystem. He is also the creator of the Bitcoin Investment Trust, as well as the founder of SecondMarket, a platform that manages private investment funds. It was on the 12th of February when Barry claimed over twitter that the exchange"trading volume had eclipsed Bitstamp and BTC-e for....
---
Quotes
Bitcoin woke us all up to a new way to pay, and culturally, I think a much larger percentage of us have become accustomed to the idea that money no longer comes with the friction it once had.