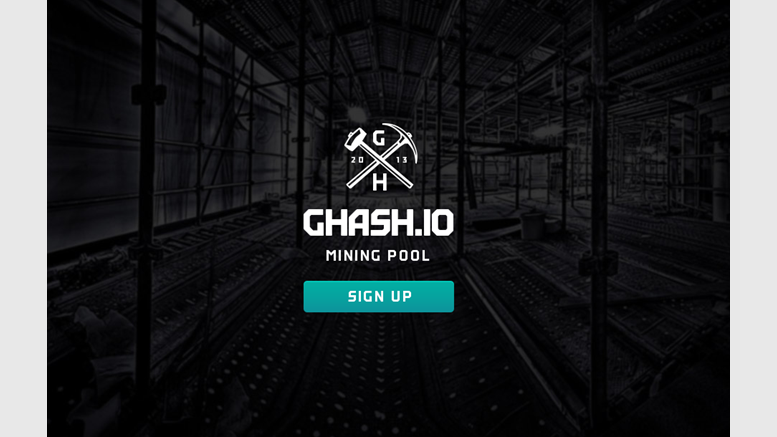 Ghash. IO official statement on the 51% attack threat (PRESS RELEASE)
This is a press release by Ghash. IO and does not represent our views. Read our earlier post about the situation here: WARNING: GHASH. IO IS NEARING 51% - LEAVE THE POOL. Bitcoin mining pool GHash. IO is preventing accumulation of 51% of all hashing power. GHash. IO, the worlds largest and most powerful mining pool, has entered 2014 with overall hashing power of over 40%, making it the #1 pool currently in the Bitcoin network. The pool has gained significant hashing power due to the 0% pool fee, merged mining of alt coins, excellent real-time data presentation as well as quality 24/7/365....
---
Related News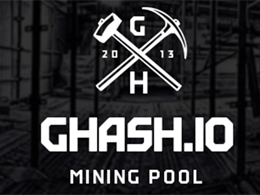 newsBTC has received an official press release from the folks over at GHash. IO regarding the on-going threat of the mining pool getting 51% or more of total network hashing power mere hours following the publication of a story indicating the pool had reached 42% network hashing power. "The pool has gained significant hashing power due to the 0% pool fee, merged mining of alt coins, excellent real-time data presentation as well as quality 24/7/365 support service," the statement reads. Hashing power on GHash. IO is made up of 45% BitFury ASIC miners and 55% independent miners, according to....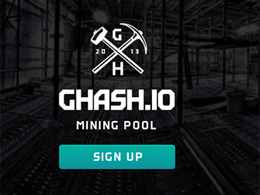 Read the press release by Ghash.io here. This is a WARNING to all Bitcoin Miners. We sincerely request that miners using Ghash.io leave the pool for other smaller pools to create a more decentralized Bitcoin hash distribution. The Bitcoin pool Ghash.io has in the last 24 hours had more than 42% of the entire Bitcoin mining power making them the biggest Bitcoin mining pool in the world. If they receive more than 50% of the mining power they will be able to double spend their Bitcoins and possibly destroy the Bitcoin value (so called 51% attack). View the recent hash distribution pie chart....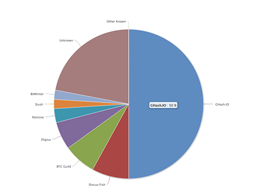 As Ghash.io's total hashrate approaches the feared 51% mark, there has been no official word from the pool's operating exchange, CEX. IO. Data from Blockchain.info indicates that Ghash.io's hashrate has been fluctuating between 40% and 50% of the network's total over the course of the week. Jeffrey Smith, CIO of CEX. IO tweeted on 11th June that the company was planning to release an official statement. He also reassured bitcoiners that he was aware of the situation at hand and did not intend to harm the community. I want everyone to know - we are aware of the 51% on @ghash_io We would....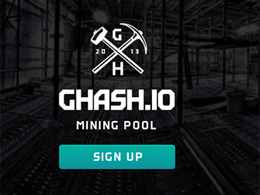 Bitcoin Mining Pools will meet to discuss a permanent solution to the threat of a 51% attack. In response to community concerns, Ghash.io has posted to Cex.io's blog regarding the threat of a 51% attack presented by Ghash.io's rapid growth, as promised by Jeffrey Smith. In their blogpost, Ghash.io restated their "intention to help protect and grow the broad acceptance of Bitcoin and categorically in no way harm or damage it." In the same breath, Ghash.io explained that they are firmly against temporary solutions such as the implementing of a pool fee. The still largest Bitcoin mining pool....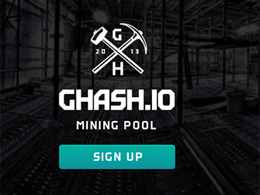 The Organizers of Bitcoin in the Beltway created the conference to confront government threats to cryptocurrency head-on, so most of the presentations have reflected this mission. However, Bitcoin and other cryptocurrencies face just as many internal threats as internal threats, many of which are related to mining and centralization. Ethereum founder Vitalik Buterin sought to remind the community of this fact in his Bitcoin in the Beltway Speech. Buterin gave a candid presentation about the state of Bitcoin mining in which he blamed the Bitcoin Foundation for not being proactive about....
---
Quotes
We want to give our fans as many options to buy our new album as possible, and are happy that Bitcoin can be one of those choices.