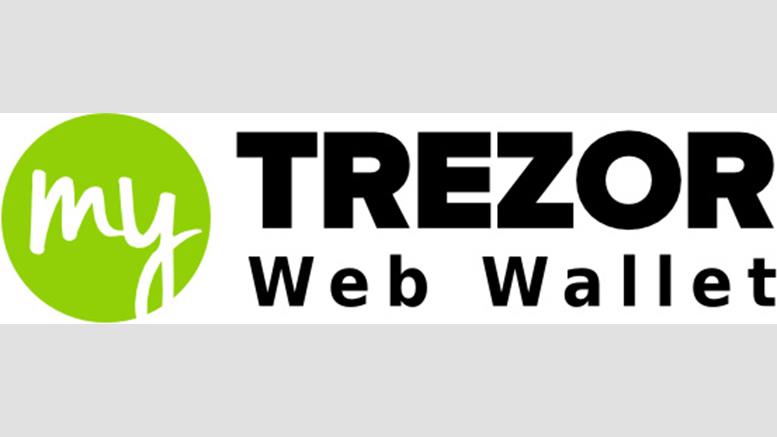 TREZOR Announces MyTREZOR: A Web Wallet Service
Not only did the team at TREZOR today confirm shipment details of their brand-new bitcoin hardware wallets, the company also announced the coming of a little something they call MyTREZOR - an web wallet catered to TREZOR hardware wallet owners. "Until the integration of the TREZOR device with other software wallets is finished we are introducing a MyTREZOR Web Wallet available at MyTrezor.com," says the announcement. "Our aim is to provide an easy and intuitive bitcoin transaction tool to TREZOR owners." The company touts security and convenience features, such as the ability to only make....
---
Related News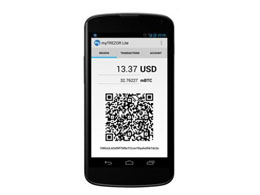 The folks over at SatoshiLabs are doing some pretty neat things. Their popular TREZOR bitcoin hardware wallet was delayed somewhat significantly, but things now appear to be on track. And part of being on track means introducing new products. Enter myTREZOR Lite. SatoshiLabs published a short blog post on this new app for Android devices this week. So what does it do? In short, the application will allow users to accept bitcoin payments on their Android devices without the need for carrying around one's TREZOR wallet. The application will generate a new bitcoin address for each....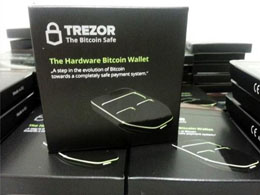 The folks at TREZOR have come out with a small announcement and status update on their highly-anticipated hardware bitcoin wallet. According to a post made on the company's website, TREZOR will demo a fully-functioning unit at the Bitcoin Exchange Berlin (BXB) event taking place on March 15th (Saturday) in the German capital city (Betahaus at Prinzessinnenstraße 19-20). The BXB event, organized by Aaron Koenig, takes place monthly. It allows individuals unfamiliar with the digital currency to meet up with seasoned users to learn about bitcoin and buy their first bits. At the event, there....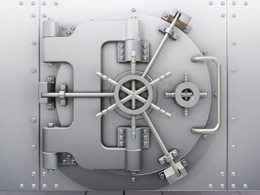 The Bitcoin hardware manufacturer Satoshi Labs has added a new feature to their MyTrezor.com website. In a blog post released during the digital currency's fabled death, the company decided to add some fun new features to the Trezor home screen and online interface. The Trezor hardware wallet has been a well-known industry leader within the Bitcoin space. This is due to the device receiving a fairly large amount of good reviews and has continually developed its product line. Now Satoshi Labs has added a passwordless feature after a few weeks of public beta testing and introducing it to the....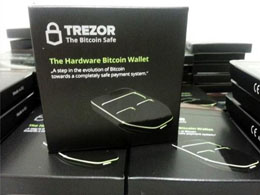 TREZOR hardware bitcoin wallets should have been delivered to customers by now, but some technical issues have caused a delay. When we caught up with the company in early February, they told us there were some complications on the production line. Specifically, the company's hardware producer made an error with the cases, requiring the whole batch to be redone. On Thursday, the company provided customers with an update via their Facebook page. Software. TREZOR says they're working on polishing the code and finalizing screens. They're also tuning up the browser plugin for Mac, Windows, and....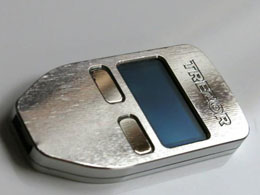 An early version of the TREZOR hardware wallet. After months of delays and a price controversy, it seems that TREZOR is finally ready to ship their much-anticipated hardware wallets. The company behind the product released a statement on their website today claiming that shipments of the TREZOR Metallic will be made by the end of January, while the TREZOR Classic will ship a few weeks later. The early supporters of the TREZOR hardware wallet will be happy to hear the good news, and they will be rewarded for that early support with a limited-edition version of the new wallet. This is the....
---
Quotes
Spend some time with Bitcoin. Learn it, challenge it, and use it. You can assume no government wants you adopting this system in any capacity, and for that reason alone it's worth consideration by honest, moral, and industrious people. Economists and journalists often get caught up in this question: Why does Bitcoin have value? And the answer is very easy. Because it is useful and scarce.