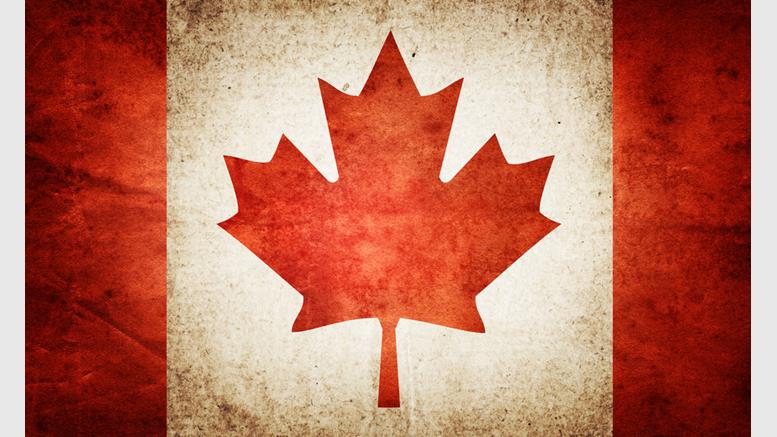 Vault of Satoshi Rolls Out New Altcoin Support
Canadian digital currency exchange Vault of Satoshi will announce a plethora of new features today, including more verification options, coin-to-coin trading, and support for several new coins. The exchange, which opened its doors in October, has eased its verification procedures, said founder Mike Curry. It previously had two verification states for customers: verified and unverified. As of today, it offers four. The unverified status (which essentially stops you doing anything significant on the site) still exists. But requirements for its basic level of verification have dropped from....
---
Related News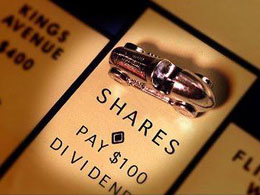 BRANTFORD, June 24th, 2014 - Vault of Satoshi, Canada's leading cryptocurrency exchange, announced June 20th that it is releasing the dividend-producing bitcoin investment, called Divcoin, today, June 24th. Instead of selling contracts that would otherwise bind users, Vault of Satoshi is representing mining contracts with a coin. Based out of their Brantford, Ontario headquarters, Vault of Satoshi will be mining bitcoins and paying out daily dividends to those who buy the coin. Vault of Satoshi is enabling the purchase of Divcoin starting June 20th, 2014 to both current clients and the....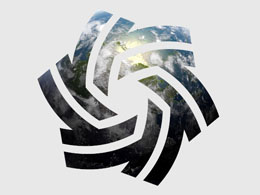 Canadian cryptocurrency exchange Vault of Satoshi recently updated its clients about their concrete decision to shut down next month - on February 5th. According to the founders, their exchange was running smoothly - without any insolvency, stolen funds, and any other ill-fated scenario - so people should not perceive anything negative about Vault of Satoshi. On the other hand, the decision to seal this exchange forever was taken to fulfill other, and better, opportunities. Here is an excerpt that explains it better: "Our founders and team of developers began work on a new,....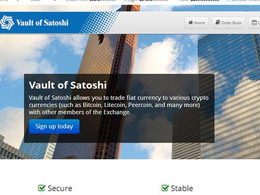 Vault of Satoshi announces full public proof of solvency, one-uping third-party audits. Monday, the Canadian-based cryptocurrency exchange Vault of Satoshi, announced the launch of a public proof of solvency service. The company says it is the first to do so - outmaneuvering the third-party auditing efforts of rivaling exchanges. In essence, Vault of Satoshi is publishing their cold storage for the public to view. Customers can check the company's total reserves on the website with the company security center and verify the reported reserves with an independent tool. Because of security....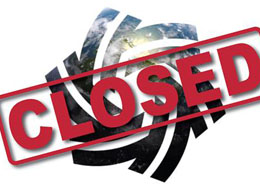 The owners of Vault of Satoshi have announced that they will be closing the notable Canada-based bitcoin exchange on 5th February due to the "insane" growth of a new business venture. Though short on details in the official announcement, Vault of Satoshi co-founder Mike Curry told CoinDesk that the success of new venture TurboFlix has encouraged the exchange's owners to switch focus. Launched six months ago, the service has gained popularity by allowing global Netflix users to bypass restrictions that limit their movie libraries. Throughout the conversation, however, Curry stressed that....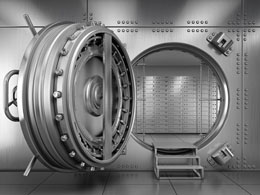 Bitcoin exchange Vault of Satoshi today launched a full public proof-of-solvency service for its customers, saying it is the first digital currency exchange in the world to do so. The "unapologetically Canadian" company has embarked on a string of compliance and transparency initiatives in the past months. In March, it received a full Money Services Business licence to operate in all provinces of Canada and serve international customers in listed countries. Vault of Satoshi (VoS) said its new proof-of-solvency system is "not just an audit", but provides full proof via cryptographic trees....
---
Quotes
Economists and journalists often get caught up in this question: Why does Bitcoin have value? And the answer is very easy. Because it is useful and scarce.