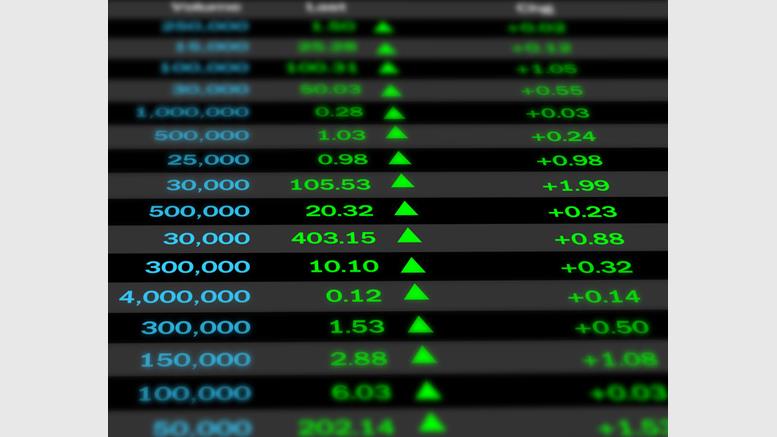 CoinDesk Removes Mt. Gox from Bitcoin Price Index
CoinDesk has removed Mt. Gox from the Bitcoin Price Index today (as of 16:00 GMT), due to its persistent failure to meet the Index's standards for inclusion. Ultimately, the decision to remove Mt. Gox from the BPI was prompted by Friday's announcement that bitcoin (BTC) withdrawals had been suspended until Monday, and today's follow-up announcement that bitcoin withdrawals would now be suspended indefinitely. This was due to a previously known technical issue with Mt. Gox's custom wallet implementation of the Bitcoin core protocol. However, these recent withdrawal restrictions are just the....
---
Related News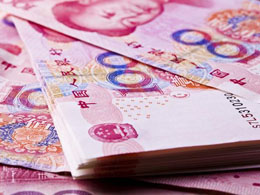 CoinDesk has created a new Bitcoin Price Index (BPI) based on the price and volume of bitcoins exchanged for Chinese yuan (CNY). The new Chinese yuan BPI is separate from the existing and widely referenced CoinDesk USD index, which CoinDesk will continue to maintain. The USD index and CNY index will complement each other by providing the most trusted bitcoin price in the two most commonly exchanged national currencies. Bitcoin's wild ride in China. The rise of bitcoin in China was a one of the big stories and catalysts in the latter half of 2013. Near the end of last year, CNY trading....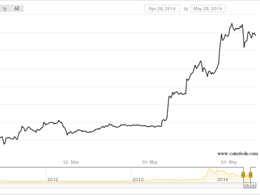 Bitcoin's price has been on a roll of late. The CoinDesk Bitcoin Price Index (BPI) recently crossed back above $590 on the 27th of May, representing a 64% gain from 10th April when the price was as low as $360. Much of this dramatic price increase has come in just the last few days. For approximately a one-month period prior to 19th May, bitcoin was trading in a relatively tight band around the $450 level. Then, on that date, the price began to steadily ratchet upwards (see Figure 1). Figure 1: CoinDesk Bitcoin Price Index, 25th April - 26th May 2014. Source: CoinDesk Bitcoin Price Index.....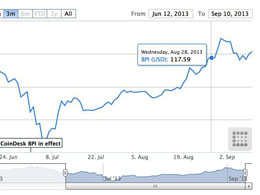 Mr. Charles Dow and Mr. Edward Jones probably felt this way at the launch of their now-famous average. A benchmark price index established by a reputable publisher is a significant milestone for any industry. Its importance becomes amplified with the benefit of hindsight. This week, CoinDesk launches its proprietary Bitcoin Price Index (BPI) aiming to establish the standard retail price reference for industry participants and accounting professionals. Wholesale exchanges and dark pools may trade around other price points, but those are usually private trades and not available to retail....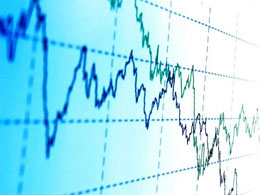 CoinDesk is pleased to announce the addition of Coinbase and itBit to its Bitcoin Price Index (BPI). First launched in September 2013, CoinDesk's BPI provides the most accurate bitcoin price using an average from the world's leading exchanges. Boasting a BTC/USD combined trading volume of approximately $3.6m in the last 24 hours, Coinbase and itBit join previously approved exchanges Bitstamp, Bitfinex, BTC-e and OKCoin. Jon Matonis, editorial board member at CoinDesk, commented on the integration: "Coinbase and itBit have each demonstrated consistent volume and growth over a significant....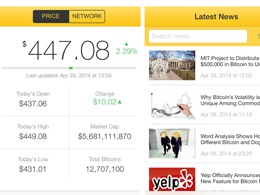 CoinDesk has released an iOS application featuring the latest bitcoin news and analysis, Bitcoin Price Index, a price chart, currency converter and price alert notifications. Users can check the real-time bitcoin price on the app's homepage which combines price and network pages from the website. Users have the option to toggle between the bitcoin price and network statistics. Currently, the homepage features the USD price index, but users can take advantage of the currency calculator tab to view the price in their currency of choice. The bitcoin price is based on Bitcoin Price Index data.....
---
Quotes
The early days of the internet was like this scary thing, all gambling, and porn and you couldn't even transact on there. And then nice walled gardens came along and made everyone quite comfortable with it, which may be like banks and financial institutions are doing now. But it kind of misses the point. The idea of the web and the internet is supposed to be open to everyone.