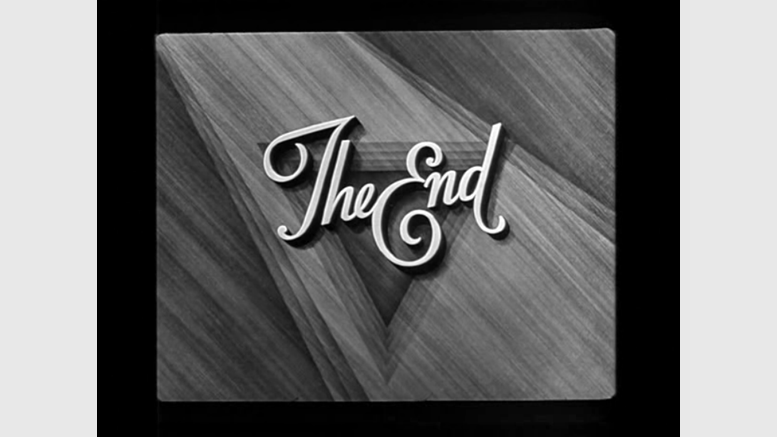 Mt. Gox' Bitcoin Price Might fall below 150 USD today - The end of Mt. Gox?
We have received comments from Bitcoin traders that they believe the Bitcoin Price on Mt. Gox will fall below 150 USD today. Is this the end of Mt. Gox? Investment opportunities. Since the Bitcoin price is plummeting at the moment, it might be wise to invest Bitcoins into other businesses and/or altcoins as they tend to get an upswing when the Bitcoin price is falling. The cryptocurrency exchange mcxNOW have a few good investment opportunities. The mcxFEEs have almost doubled in value, including MaxCoin. Have a look. This is a part of the Cryptocurrency Investment Club by....
---
Related News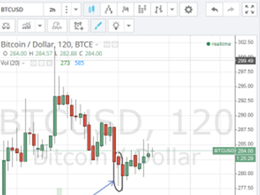 The price of BTC/USD opened at 293$ yesterday and declined down to around 277$ earlier today. The price drop can be attributed to Bitstamp's massive security breach, which cost the company more than 5 million dollars. We anticipated yesterday this fall in the price of BTC, which was based on technical analysis of the BTC/USD 4 hourly charts from tradingview.com. The price opened today at around 284$ and continued to fall until the trend reversed at 279$ to begin rising again until it reached 284$. A "hammer" can be noted on the 2 hourly charts, which signaled an end to yesterday's bearish....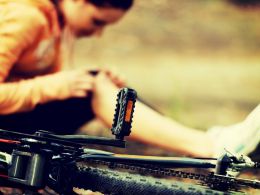 Update: Today's price low has been corrected from the earlier reported $887 to $885.41. After months of a sustained bullish rally, bitcoin price has swung to a significant slump, hitting a low of $885.41 on the Bitstamp Price Index (BPI) today. The dramatic drop comes within a day of bitcoin inching close to its all-time high. The first signs of a collapse began at 09:00 (UTC), when bitcoin was trading at $1,134.78. A thirty-minute trading period saw price fall quickly toward $1,068.84 before rebounding above the $1,100 mark an hour later. Come midday, things took a turn further....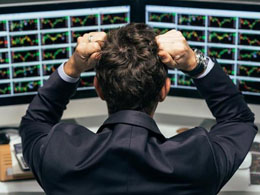 The Bitcoin price is continuously on the move. Last week it looked like we were about to experience a new bull race. Unfortunately for many Bitcoin investors, that does not look like to be the case. The Bitcoin price peaked November 13th at 453 USD per Bitcoin, before it dropped to 369 USD per Bitcoin. Since then it bounced back up to 415 USD and is now on a free fall down to 355 USD per Bitcoin. The question is now, what will happen to the Bitcoin price in the coming days? Will it continue to fall to 330 - 300 USD per Bitcoin, will it stabilize itself, or is this just a bear trap? What do....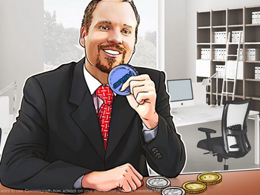 Do altcoin cryptocurrencies await the performance of Bitcoin? Will Bitcoin fall from the $450 ceiling or push on to levels of $500 and more? Litecoin once again stood at $3.80, and is expected to roughly track Bitcoin's rise and fall. Previously LTC:BTC had fallen to 0.079, having jumped sharply from 0.084. Now LTC:BTC is at 0.082 and continues to trend down. DASH loses 7% a day against the growth of the Bitcoin price, and goes under the level of 0.06. Bitcoin price growth continuation will lead DASH to fall to a level of 0.05 exchange rate and below, while long-awaited Bitcoin correction....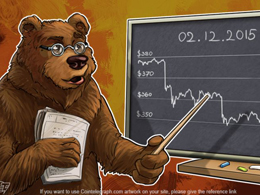 Yesterday's Bitcoin price forecast came true, and a pair BTC/USD was in trade in the range of $380- $350. Currently, Bitcoin price is at the level of $351. However, now Bitcoin is in the middle of a correctional wave, and the price has found support at this level. At the same time, the possibility of further correction today is still possible, as the market is in a state of uncertainty. However, on an international scale the potential of growth for Bitcoin price is no where near exhausted yet. Soon after the completion of the correction, we may see a new growth spurt. On December 2, 2015,....
---
Quotes
The Bitcoin industry has been rife with scams and thefts, so it's hard to believe that the currency will be able to sustain itself over the long term. Even though there are some who claim Bitcoins are the currency of the future, I just don't see it. It has also been linked to drug trafficking and illegal gambling. I see it as a fad and nothing more, and as more people lose real money because of the legal issues surrounding Bitcoin, I eventually see it fading from existence.