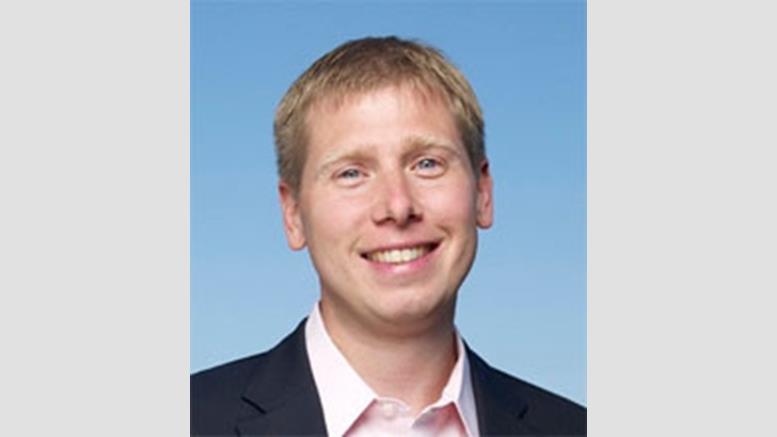 SecondMarket CEO Barry Silbert Meeting With Institutional Investors Regarding Bitcoin
Barry Silbert, Source: Twitter. Founder and CEO of SecondMarket Barry Silbert revealed on Sunday that he's planned to be pretty busy today in meetings with institutional investors representing over $250 billion ath the Barclays Emerging Payments Forum at the Crowne Plaza in Times Square. The talking point? Bitcoin. Yes, bitcoin. Some very powerful people in the finance community are looking to talk digital currency. Silbert's tweet: Requests from 38 institutional investors representing +$250 billion to meet with me re bitcoin at Barclays Emerging Payments Forum tomorrow. It's unclear just....
---
Related News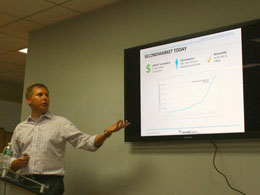 Barry Silbert: he's one busy businessman. From CEO of SecondMarket and the Bitcoin Investment Trust, in addition to the leader of the new Bitcoin Opportunity Corp., he's had quite a lot going on. And now we're learning via BusinessInsider that Silbert is planning to step down from his role as CEO at SecondMarket, an online illiquid asset marketplace. He's reportedly now exclusively committed to working on his bitcoin-related ventures, specifically the Bitcoin Investment Trust, which allows major investors to get involved with bitcoin in a secure manner. Silbert will still remain the....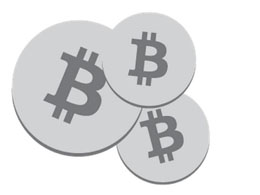 SecondMarket has not yet launched its institutional bitcoin exchange - it's expected later this year. However, the company has added a new page to their website for "market making" as clarified by founder and CEO Barry Silbert over Twitter: FYI, we did NOT launch a digital currency exchange today. Just added a new web page for our bitcoin "market making" https://t.co/PoeNmfN2ZS. - Barry Silbert (@barrysilbert) April 16, 2014. New York-based SecondMarket previously confirmed that it will launch a professional-level bitcoin exchange service for institutional traders (including banks, hedge....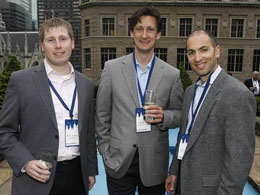 If the Barclays Emerging Payments Forum wasn't on the radar of bitcoin enthusiasts coming into the week of 24th March, all this changed when SecondMarket and Bitcoin Investment Trust CEO Barry Silbert sent out a tweet that quickly reverberated throughout the community on social media. Silbert indicated on Sunday, 23rd March that 38 institutional investors representing more than $250bn in investment capital were to meet with him at the event. The topic? Bitcoin and the future of digital currencies. Requests from 38 institutional investors representing +$250 billion to meet with me re....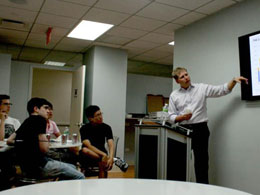 See the announcement here. Barry Silbert sends out a teaser tweet. Founder and CEO of SecondMarket Barry Silbert, took to Twitter on Wednesday evening to tease his followers. Barry Silbert tweeted that he will be sharing some interesting news about the Bitcoin Investment Trust, the next day. Excited to share some @BitcoinTrust news tomorrow... The Bitcoin Investment Trust has received a great deal of interest since its announcement in September of last year, allowing accredited and institutional investors to be exposed to the bitcoin realm sans having to deal with buying, storing, and....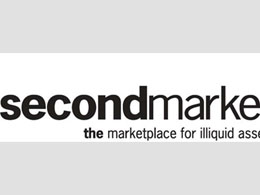 A net asset valuation of SecondMarket's Bitcoin Investment Trust has pegged its value at $61.1 million USD (or 67,300 BTC) in a matter of three months. The trust was established in order to allow institutional investors to dabble into bitcoin - and it's clearly working. Wall Street continues to keep their watchful eyes on the digital currency. SecondMarket CEO Barry Silbert says himself that the performance of the trust has surpassed even his expectations, with a goal to hit $10 million USD by the year's end. Last week, Fidelity Investments - in partnership with SecondMarket - allowed....
---
Quotes
Gold is a great way to preserve wealth, but it is hard to move around. You do need some kind of alternative and Bitcoin fits the bill. I'm not surprised to see that happening.