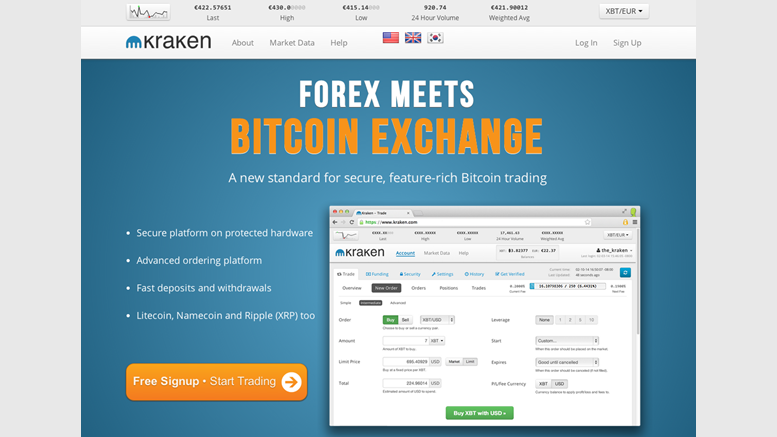 Bitcoin Exchange Kraken Raises $5 Million in Latest Funding Round
Payward, Inc., the owner of US-based digital currency exchange Kraken, announced on 25th March that it has raised $5m in new capital as part of a Series A fundraising round. Kraken, first launched in September 2013, allows users to buy and sell bitcoin, namecoin, dogecoin and Ripple, among other digital currencies. The round was led by Hummingbird Ventures, an early-phase venture capital firm that has invested in digital properties like Dubai-based price comparison platform Souqalmal.com and object-based software defined storage service provider Amplidata in recent months. The funding will....
---
Related News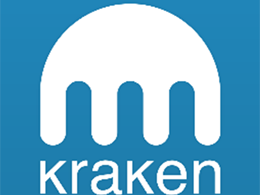 Digital currency exchange Kraken has just received a significant amount of capital - $5 million, in fact - in a funding round led by Hummingbird Ventures out of Europe. SecondMarket CEO Barry Silbert and Trace Meyer also contributed to the funding round. As one of the top-10 digital currency exchanges by volume, Kraken has gained an enormous amount of attention over the course of the past few months with their slick interface and ability to trade more than bitcoin. Other alt-currencies like litecoin, dogecoin, namecoin, and ripple can be traded on the platform. A result of their....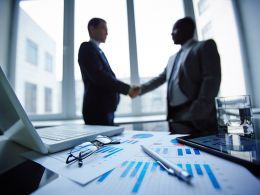 Japanese venture capital firm SBI Investment is leading a Series B funding round in bitcoin exchange Kraken. While the terms of the deal were not disclosed, Kraken said that a "multi-million dollar" investment had been agreed upon with SBI. Kraken did not say when it expected the Series B round to be completed. "It's a fantastic first step toward completing Series B, which will ultimately enable us to scale our business worldwide," said Kraken CEO Jesse Powell. SBI Investment is the venture capital arm of SBI Holdings,....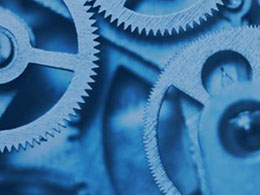 Digital BTC, an Australian Bitcoin company that is publicly traded on the Australian Securities Exchange (ASX) as Digital CC Limited has secured a $3.5 million AUD funding round by a group of institutional and individual investors to launch a remittance-focused product, AirPocket. CEO and founder Zhenya Tsvetnenko specifically explained that the funds from the "investment will be used accelerate the rollout and commercialization of AirPocket in Latin America and Caribbean." The company was originally seeking for a $3 million AUD funding round, until the demand from local investors rose and....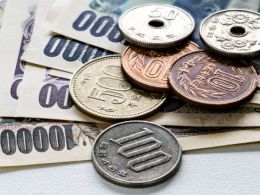 Leading Japanese bitcoin exchange bitFlyer has revealed the successful completion of a ¥3 billion ($27 million) funding round, the largest funding round ever by a bitcoin and Fintech company in Japan. In a funding round led by Japanese investor SBI Investment and Tokyo-based venture capital firm Venture Labo Investment, prominent Japanese digital currency exchange operator bitFlyer has raised around 3 billion yen ($27 million) in new capital. Shares were issued this week via a third-party to investors including the funds overseen by Venture Labo Investment and SBI Investment.....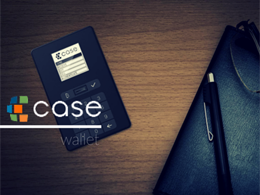 It is raining investments in the digital currency sector. A number of companies have raised millions of dollars in funding in recent days. Case Wallet Inc. also known as CryptoLabs has recently raised another tranche of seed investment of about $750,000 towards its bitcoin wallet business. Case Wallet Inc. is the manufacturer of Case secure hardware bitcoin wallets. The New York based startup has so far raised seed investment of about $2.25 million, including the earlier $1.5 million raised in June 2015. With the latest tranche of investment, the seed investment round stands closed. READ....
---
Quotes
We are acutely aware that digital currency is an inevitable technical development that will lead to significant innovation in online commerce, financial systems, international payments and remittances and global economic development.