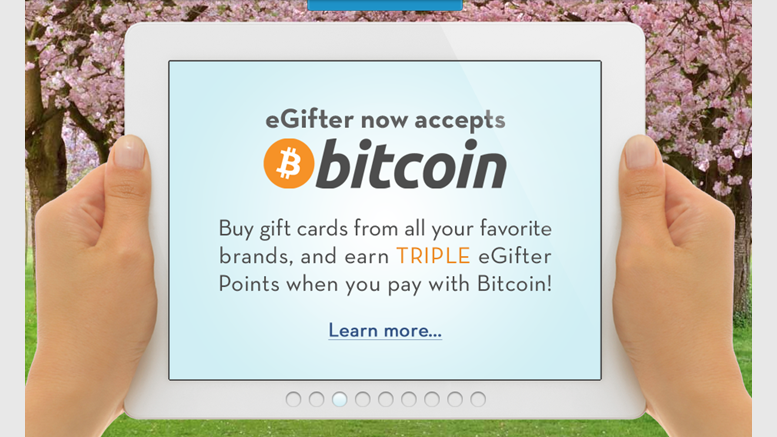 eGifter Partners with GoCoin to Accept Dogecoin, Litecoin Payments
US company eGifter is to triple its digital currency payment options and start accepting both dogecoin and litecoin, thanks to a new partnership with payments platform GoCoin. eGifter already accepts bitcoin for its gift cards that give customers access to over 100 brands - including big name retailers like Amazon, Gap and Walmart - and the new additions will be welcomed by those with some altcoins to spend. While there is already a large and fast-expanding base of merchants that accept bitcoin, dogecoin and litecoin are far less represented and, in doge's case, used more for....
---
Related News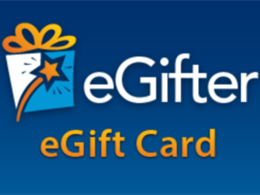 Recently I was able to ask Tyler Roye of eGifter.com about what his impetus was for adding Litecoin and Dogecoin as forms of accepted payment alongside Bitcoin. I also asked him about why Walmart left Gyft. On eGifter's impetuous to add LTC and especially Dogecoin to the marketplace. One of eGifter's biggest priorities for choosing new retailers and brands to add to our marketplace is customer feedback - and the same applies to how the market is run. The Litecoin and Dogecoin communities are growing fast, and we began receiving several requests from active members of each community to add....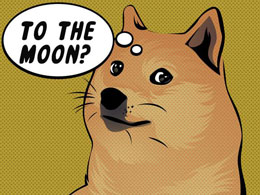 International payment platform GoCoin has today announced plans to support dogecoin. The move means merchants using the platform will soon be able to accept payments in the canine currency, in addition to GoCoin's existing currencies, bitcoin and litecoin. "We've been carefully prioritizing the latest altcoins, and dogecoin really stands out as a viable currency due, in large part, to the strength of its community," said GoCoin founder and CEO Steve Beauregard. "By integrating dogecoin into our platform, GoCoin is one step closer to giving merchants the ability to accept any digital....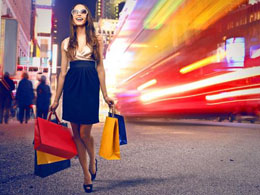 Shopify merchants can now accept cryptocurrency payments from within the e-commerce platform. GoCoin has partnered with Shopify to enable the e-commerce service's 120,000 merchants to accept cryptocurrency payments. This announcement follows GoCoin's recent partnerships with other e-commerce services, including PayPal. Also Read: GoCoin Partnership Brings Bitcoin Payment Option to More than 1,000 Businesses. Shopify Partners with GoCoin to Bring Bitcoin Payment Option to 120,000 Merchants. On Wednesday, GoCoin announced a new partnership with online e-commerce platform Shopify. The....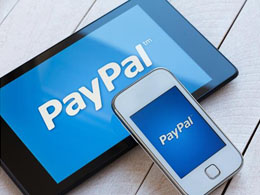 Yesterday, finance giant PayPal announced partnerships with Coinbase, BitPay and GoCoin to dip their feet in the water with cryptocurrency. Bitcoin price surged upward upon hearing the news, going from being worth around $400 to being worth $450 in a matter of minutes. Now, the CEO of GoCoin confirmed that Bitcoin won't be the only cryptocurrency benefiting from the PayPal partnership. PayPal is supporting Dogecoin and Litecoin payments as well. In a tweet, CEO of GoCoin Steve Beauregard told followers that Bitcoin, Dogecoin and Litecoin would be available to PayPal merchants: Pleased to....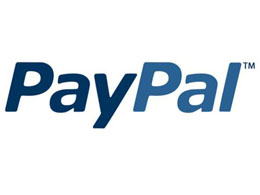 The big news Tuesday was that PayPal would allow North American (for now) merchants to sell their digital goods for bitcoin through the PayPal Payments Hub, but there seems to be a little bit more to the news. Something that's sure to make altcoin lovers excited. Before I get to that, I should mention that PayPal is working with the three major bitcoin payment processors out there: BitPay, Coinbase, and GoCoin. While BitPay and Coinbase operate strictly with bitcoin only, GoCoin offers support for litecoin and dogecoin in addition to bitcoin. What that means, according to GoCoin CEO Steve....
---
Quotes
Bitcoin would be convenient for people who don't have a credit card or don't want to use the cards they have, either don't want the spouse to see it on the bill or don't trust giving their number to "porn guys", or afraid of recurring billing.