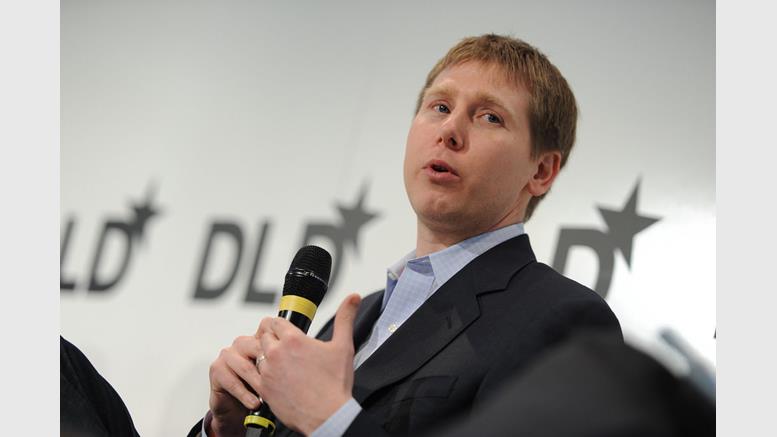 Barry Silbert Reveals Bitcoin Investment Trust Holds 100,000 Bitcoins
The Bitcoin Investment Trust (BIT) now holds more than 100,000 BTC, according to Barry Silbert, CEO of SecondMarket and founder of the trust. Silbert has big plans for the Bitcoin Investment Trust, which is expected to open for public investors sometime in the fourth quarter of 2014. For the time being, the trust is a private investment vehicle but once it opens to the general public, the fund is expected to attract a new breed of bitcoin investors. Silbert believes the 100,000 mark is a big milestone for BIT, and it's hard to argue otherwise. After all, this grand total amounts to almost....
---
Related News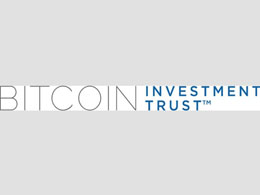 SecondMarket and Bitcoin Investment Trust Barry Silbert released an interesting tidbit of information on Twitter on Thursday afternoon. The Bitcoin Investment Trust now holds over 100,000 bitcoins, worth over $37 million at the present exchange rate. Back in December, the Trust was valued at over $60 million - though the rate of exchange at that point was much higher than it is today. Big milestone today for Bitcoin Investment Trust - now holds over 100,000 bitcoin http://t.co/nBzlaGupy4 cc @BitcoinTrust. - Barry Silbert (@barrysilbert) April 10, 2014. The Bitcoin Investment Trust was....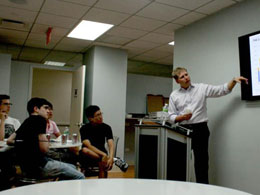 See the announcement here. Barry Silbert sends out a teaser tweet. Founder and CEO of SecondMarket Barry Silbert, took to Twitter on Wednesday evening to tease his followers. Barry Silbert tweeted that he will be sharing some interesting news about the Bitcoin Investment Trust, the next day. Excited to share some @BitcoinTrust news tomorrow... The Bitcoin Investment Trust has received a great deal of interest since its announcement in September of last year, allowing accredited and institutional investors to be exposed to the bitcoin realm sans having to deal with buying, storing, and....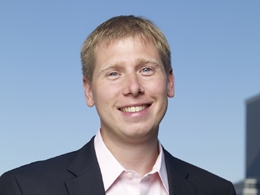 Inside Bitcoins New York will host Barry Silbert as a speaker on Day 3 of the event in a moderated "Fireside Chat". Barry Silbert will discuss bitcoin investing, and the latest trends, changes, technologies, and companies currently shaping bitcoin. Barry Silbert has been a key leader in the rising bitcoin industry, even being selected in Fortune's "40 under 40" in 2011, and this year has been named Entrepreneur of the Year by Ernst & Young and Crain's. He is most respected for his founding of the Digital Currency Group, SecondMarket, and the Bitcoin Investment Trust (BIT)- the world's....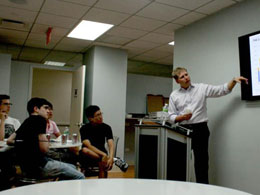 There's been a lot of chatter when it comes to the second bitcoin auction held recent by the United States Marshals Service (USMS). Overall, though, it's been somewhat of a mystery, with the general public not being made aware of who's won what. We've heard from Timothy Draper that he's managed to pick up 2,000 bitcoins out of the 50,000 bitcoins that were put up for auction (if you'll recall, he won the entire first auction held by the Marshals earlier this year), and now we're learning some juicy details from Barry Silbert. You're probably aware that Barry Silbert is well known in the....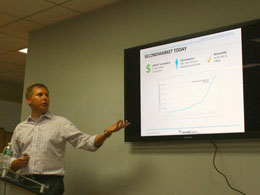 Barry Silbert: he's one busy businessman. From CEO of SecondMarket and the Bitcoin Investment Trust, in addition to the leader of the new Bitcoin Opportunity Corp., he's had quite a lot going on. And now we're learning via BusinessInsider that Silbert is planning to step down from his role as CEO at SecondMarket, an online illiquid asset marketplace. He's reportedly now exclusively committed to working on his bitcoin-related ventures, specifically the Bitcoin Investment Trust, which allows major investors to get involved with bitcoin in a secure manner. Silbert will still remain the....
---
Quotes
As a transport mechanism, an accounting digital transport mechanism, it's unique and has a great opportunity in the future.