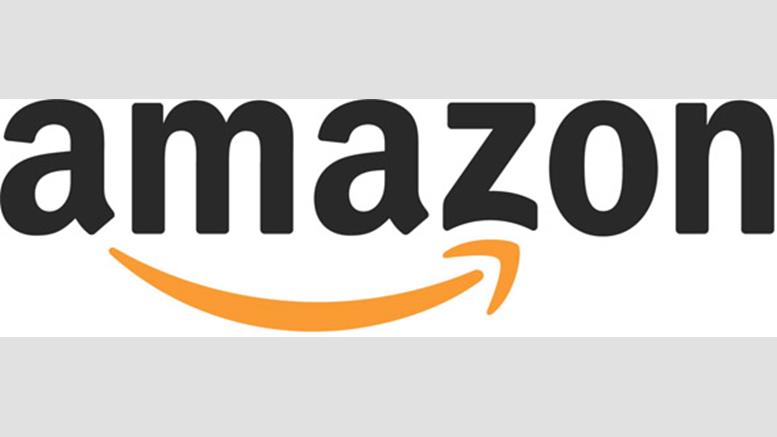 Amazon Reportedly Not Interested in Integrating Bitcoin Payments
One of the major points that Overstock CEO Patrick Byrne made when his company began accepting bitcoin payments was that rival retailers would be forced to accept the digital currency in order to remain competitive. Amazon, you could say, is an Overstock rival, but they don't have any interest in getting involved with bitcoin, according to a Re/code report. "Obviously it gets a lot of press and we have considered [accepting bitcoins]," said Tom Taylor, who leads the Amazon payments team, "but we're not hearing from customers that it's right for them and don't have any plans within Amazon....
---
Related News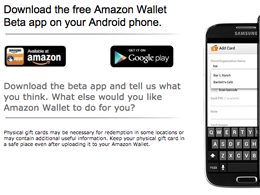 This is what Amazon Wallet looks like. Amazon isn't new to the digital payments industry. The online retailer launched Amazon Payments back in 2007, a service that directly competes with the likes of PayPal and Google Wallet. Then in December 2013, Amazon purchased GoPago, a mobile payments platform. Now, continuing the company's push into the digital payments sector, Amazon has launched Amazon Wallet. What Amazon Wallet Does, Or Rather, Doesn't Do. Amazon Wallet is...surprisingly basic. Designed for use at the point-of-sale, Amazon Wallet is essentially an Android app that stores gift....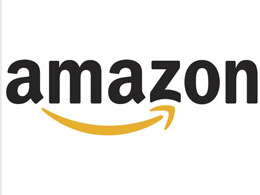 Amazon is not interested in embracing bitcoin, but it is looking into new digital payment services, possibly a service developed in-house, a new report suggests. The company's payments head Tom Taylor told Re/code that Amazon did indeed consider bitcoin, but eventually decided that there was not enough interest in the technology for Amazon to benefit from adopting it. Said Taylor: "Obviously, it gets a lot of press and we have considered it, but we're not hearing from customers that it's right for them, and don't have any plans within Amazon to engage bitcoin." Amazon's revenue in 2013 was....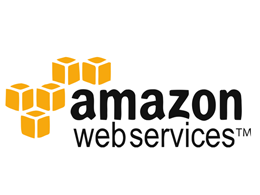 E-commerce giant Amazon has been awarded a bitcoin-related cloud computing patent that envisions the use of digital currencies as payment for cloud computing services on Amazon Web Services (AWS). Amazon's cloud is by far the biggest remote computing service on the market. Market research firm Gartner estimates AWS annual revenue at upwards of $3bn, and it believes Amazon's cloud has five times the capacity of its next 14 rivals. The news follow's Amazon's public statements that suggest is not presently interested in accepting digital currencies, despite such suggestions from rivals like....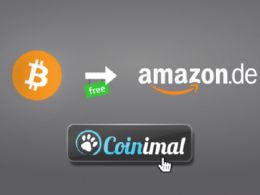 Bitcoin is gradually integrating with traditional currency, as two recent innovations demonstrate. Coinimal, a Vienna, Austria-based crypto broker, has launched a service to allow customers to use bitcoins for purchases on Amazon.de. Bitstamp, meanwhile, is making it easier to buy bitcoin with credit and debit cards. Coinimal users can now receive an Amazon.de voucher code via email by paying for the voucher with bitcoins. The process takes one to three blockchain confirmations. Users can redeem their Amazon.de voucher against purchases on the Amazon.de marketplace. Eric....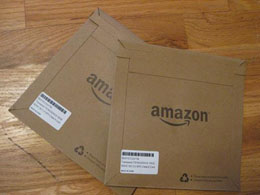 The original email from Amazon is a fake. I recently stumbled on this thread on Bitcointalk, about a user who claims they received an email from Amazon saying that the online retailer is currently in talks of creating their own Bitcoin payment processor. As stated on the thread, the Amazon Customer Service Representative had this to say about the prospect of Bitcoin payments on Amazon: We don't accept bitcoins as a payment method on our website at this time. However, I am pleased to inform you that we are in the process of creating our own Bitcoin payment processor and will be able to....
---
Quotes
I was really nspired by the boundaries people were pushing... [Bitcoin] seemed like something people bet against because the government oesn't welcome with open arms what they don't control. But it is such a big idea that it could never be controlled.