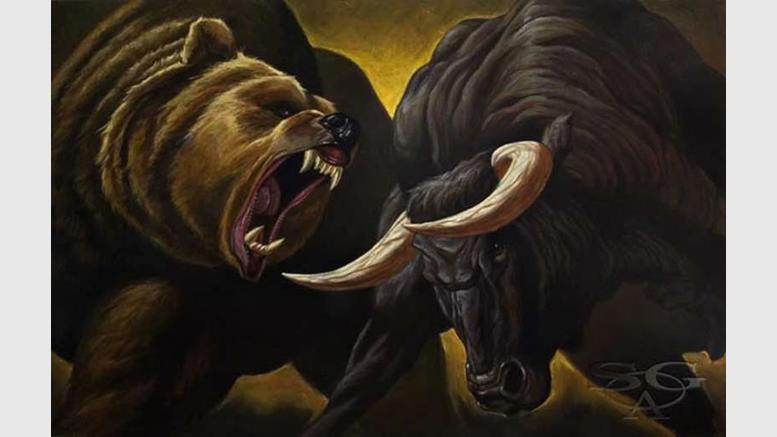 Altcoin Scalp Trading: The Good, The Bad And The Ugly
Despite the never-ending chaos and shenanigans surrounding big-name exchanges such as Cryptsy, altcoin scalp trading (aka "altcoin scalping") is on the rise. Altcoin scalp trading is a blazing-fast style of cryptocurrency trading specializing in volatile markets: quick momentum trades for small, albeit consistent profits. As compared to the many hours conventional day trading and swing trading take to get in and out of position, altcoin scalping takes only seconds or minutes to get in or out of position. It's no wonder this style of altcoin volatility trading is becoming more popular by....
---
Related News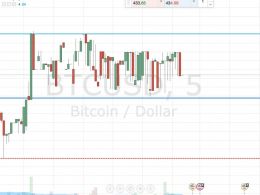 We're mixing things up a bit for this afternoon's session in our intraday strategy. Here's how. Patience is a key component of any financial asset trading strategy, and the last 48 hours or so have demanded plenty of it. Aside from the early morning breakout that reversed and took out our short position for a loss (the one we discussed in this morning's bitcoin price watch article), we've had tow days of pretty flat trading, and no real entry points to speak of. Of course, when it comes to detailing this sort of analysis, to keep reiterating the same key levels doesn't....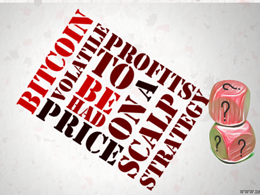 Late yesterday evening, we published our twice-daily bitcoin price watch piece. In the piece, we highlighted a few of the key levels that we would be watching as price matured throughout the evening on Wednesday, and suggested how we might respond to price reaching some of reaching these levels in terms of entering according to our scalp strategy and drawing profit from the market. Now the bitcoin price has matured overnight, what are the levels we are keeping an eye on during Thursday's session, and how can we apply our scalp strategy to today's volatility? Take a quick look at the chart....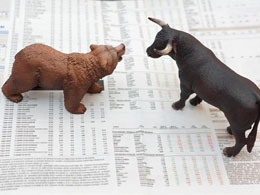 Reports indicate that GAW Miners has begun the process of distributing paycoins to its customers. The weekend launch of GAW Miners' new altcoin, paycoin, led to a speculative boom in mining rig rental prices and a rarely seen boost in altcoin trading. Paycoin launched on 12th December, kickstarting both a sharp jump in hosted mining prices and a period of sustained trading on several altcoin exchanges. The coin has attracted attention due to the ongoing discussion surrounding GAW Miners, promises of crypto 2.0 functionality and a commitment to shore up its price at $20. The altcoin saw....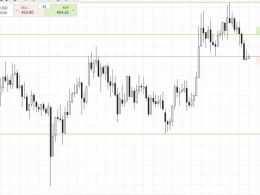 Here's what we are looking at trading in the markets today, specifically, a bitcoin price scalp strategy. Over the last couple of days, action in the bitcoin price has been relatively flat. We have seen the odd bit of choppy momentum here and there, but nothing sustainable, and this has made it difficult for us to get in and out the markets and draw profits according to our standard intraday breakout strategy. With this in mind, and as we head into the fresh days trading in Europe on Wednesday, we're going to shuffle things around a bit. Specifically, we're going to tighten....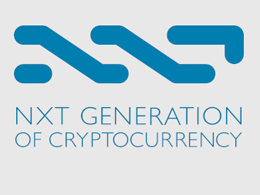 When the crypto community thinks of altcoin, cryptocurrencies like Litecoin, Dogecoin, and Peercoin are usually first on their mind. We have seen a growing number of altcoin since Bitcoin's introduction in 2009, simply because of the rapid adoption of cryptocurrencies all over the world. But is it possible to have an alternative altcoin? The new and innovative altcoin NXT and its developers have made it possible. Less than a month ago, NXT launched their brand new digital currency, and soon after signed BTER as an exchange partner. With no mining on the network, NXT is the most energy....
---
Quotes
Technical answer in bitcoin is that bitcoin is a remarkable cryptography achievements.