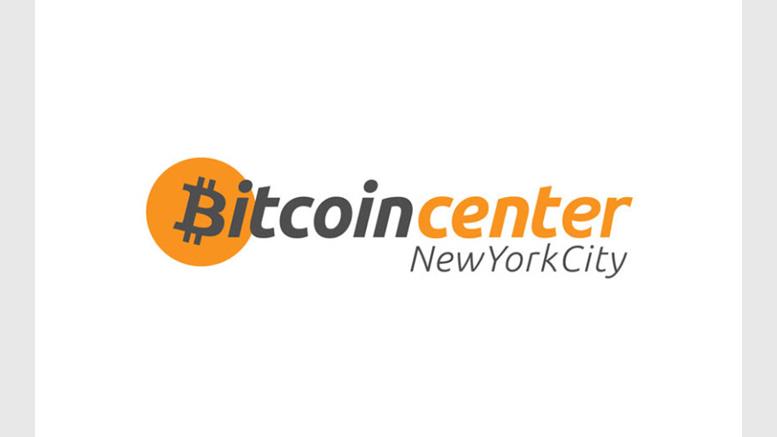 NYC Bitcoin Center Now Selling CoinTerra Bitcoin Mining Hardware
The New York City Bitcoin Center on 40 Broad Street - just one hundred feet away from the New York Stock Exchange - is more than just home to bitcoin-related events now. The center is entering the world of retail. Yes, retail. The organization today announced that they'll be serving as a the sole retail location for CoinTerra's TerraMiner IV device in a partnership that will allow New Yorkers to easily pick up a miner (provided they have the money to pay for it, of course). "We are delighted that CoinTerra, America's leading Bitcoin mining hardware company, has chosen Bitcoin Center NYC,....
---
Related News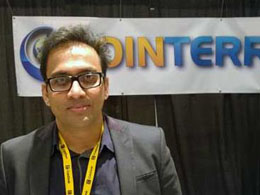 CoinTerra's Ravi Iyengar. CoinTerra today announced the immediate deployment of their state-of-the-art tier-3 compliant datacenter. From this data center, CoinTerra plans to offer Bitcoin mining contracts to individuals around the world whom are unable to mine in their own homes due to constraints with mining hardware imports, high electricity costs, or nagging wives. They are offering contracts as small as 12 months at 200 GH/s for $999 all the way up to 24 months at 1 PH/s. According to Dr. Timo Hanke, CTO of CoinTerra, Inc., CoinTerra has a distinct advantage over its competitors:....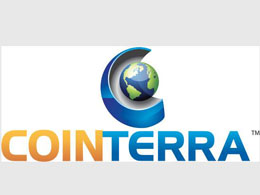 Some news coming in from crypto-mining hardware producer CoinTerra today. The Austin, Texas-based company announced Tuesday that they've shipped their 5,000th TerraMiner unit - ten weeks following production. "Having delivered its March batch of pre-ordered TerraMiners, CoinTerra was able to ship the April batch of orders to retail customers ahead of schedule, and has now begun selling from stock," the company wrote in their announcement. Here's an impressive statistic. The company's mining hardware now accounts for about 8 petahash of hashing power. To put that into perspective, that's....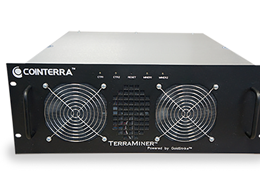 Texas-based mining hardware manufacturer CoinTerra has managed to ship its 5,000th TerraMiner just ten weeks after launching full-scale production. The hardware manufacturer shipped the 1,000th unit in late February. At the time, CoinTerra said its kit powered 6% of the bitcoin network. However, with 4,000 additional TerraMiner units in the wild, the company's hardware now accounts for more than 15% of the entire network, or roughly 8 petahash of power. The company shipped its first TerraMiner in late January - claiming that further batches of TerraMiner IV rigs were on schedule. March....
Austin, Texas-based CoinTerra has announced on Monday mining contracts, in a move that will see the popular mining hardware producer enter the cloud mining realm. The company, who says they've delivered over 10 petahash of bitcoin mining hardware to customers (which powers 15 percent of the bitcoin network), announced plans ranging from 200 GH/s to above 1 PH/s. The company says they're able to offer these plans below industry averages. "Many prospective Bitcoin miners don't have the space or power requirements to operate their own Bitcoin mining hardware, especially at scale. In addition,....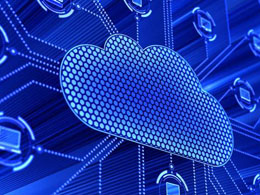 Bitcoin mining ASIC processor and systems manufacturer CoinTerra has announced it will offer hosted mining contracts. The Austin-based company says customers can now purchase plans ranging from 200 gigahashes (GH/s) to more than 1 petahash (PH/s) with immediate deployment. CoinTerra framed the move as an extension of its mission to bring bitcoin mining to more consumers around the globe. Ravi Iyengar, CoinTerra's CEO, explained: "Many prospective bitcoin miners don't have the space or power requirements to operate their own bitcoin mining hardware, especially at scale. In addition, some....
---
Quotes
If we remember, 15 years ago if you were doing anything on the internet you were going to make millions. I think it could be the same with Bitcoin.