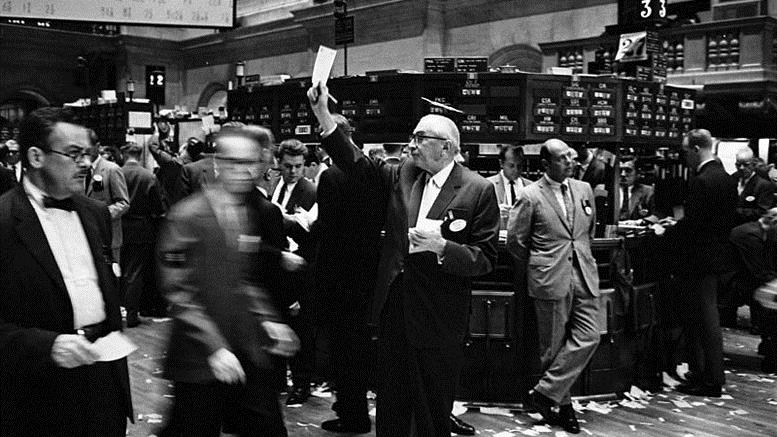 Last Week's Poll: Bitcoin Exchanges and Regulatory Oversight
Last week's poll looked into a topic that has had the bitcoin community pulling in either direction. The question we asked: Do you think bitcoin exchanges require regulatory oversight? In total, the poll received 157 votes (which is better than the week prior, but we'd love to get more participation in the coming weeks). When all was said and done, 92 of the 157 voters (or about 58.6 percent) of respondents say that they think bitcoin exchanges should not be overseen by regulatory agencies. As you can imagine, the other 41.4 percent (or 65 respondents) said that they do think that bitcoin....
---
Related News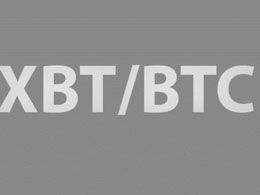 It's Sunday, and you know what that means. It's time to take a look at last week's poll! In that poll we asked the seemingly age-old question of what the bitcoin abbreviation should be. Most commonly in the community, XBT or BTC have been widely used. But because bitcoin is decentralized, there has been both agreement and disagreement on standards and conventions, since there's no one authority to say what is or is not proper. So getting back to the results, there were a total of 308 votes (and you can look for the weekly poll in the lower right of every page if you're interested). A....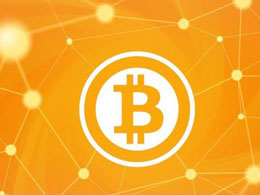 Just how important is the price of bitcoin? The question could be considered subjective, and that's why it was the topic of last week's poll (which you can find in the lower right-hand corner of all pages). So, getting right to it, it would appear that the price of bitcoin is a big deal compared to really not mattering. Of 134 total votes, about 64 percent of voters said the price of bitcoin "is a huge deal". That equates to 86 votes. (Hopefully we'll get a higher volume of responses on the next one.) The other 36 percent of voters said the price of bitcoin "doesn't really matter", which....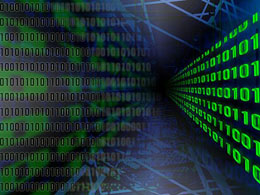 Last week's poll asked how you use bitcoin. The answers included: as a currency, as an investment, or both. Here are your responses. In total, about 155 of you voted (if you're not already aware, we're doing this new weekly poll, which can be found in the lower right-hand corner of all pages). We'd love to get some more participation! 15.5 percent (or 24/155) of respondents answered they use bitcoin as strictly a currency. 27 percent (or 42/155) of respondents answered they use bitcoin strictly as an investment. The remaining 57.4 percent (or 89/155) of respondents said they use bitcoin as....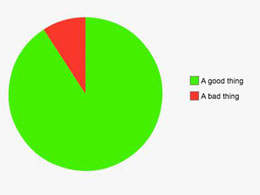 Can you say landslide? That's the word that possibly most accurately describe's last week's poll. In that poll, we asked: "PayPal integrating digital currency: A good or bad thing?" We thought we might actually have a close race between "yes" and "no", but that wasn't the case at all. In total, there were about 700 votes cast, and a whopping 636 voters (90.86 percent) said that a digital currency integration into the PayPal platform would be considered a good thing. Only 64 people said that such an integration would be bad (9.14 percent). But why in the world would such a thing be....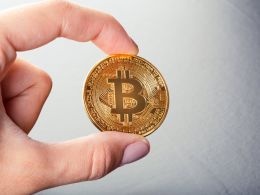 The trading vacuum created by the stringent measures and close scrutiny by the People Bank of China's (PBoC) upon the country's bitcoin exchanges has led to traders flocking to alternative platforms. According to Coin.Dance, bitcoin trading volumes on prominent peer-to-peer (P2P) exchange platform LocalBitcoins reached an all-time high during the past week. The same week that saw two of the biggest Chinese bitcoin exchanges., OkCoin and Huobi, freeze withdrawals for up to a month. Other smaller exchanges have since followed, with the likes ofYunbi, BTC100 and BTCTrade....
---
Quotes
At its core, bitcoin is a decentralized protocol that enables exchange of value among parties around the world, giving it the potential to alter the financial services landscape.