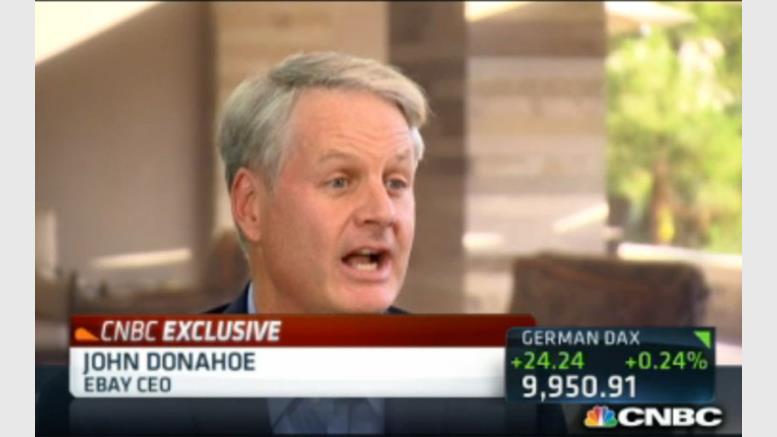 eBay CEO John Donahoe: PayPal Will Have to Integrate Digital Currencies
eBay CEO John Donahoe by now isn't a stranger to making comments about digital currencies. He's gone on the record before to speak about the possibilities of digital currency integration into PayPal, and he's done so yet again. PayPal, of course, is a subsidiary of eBay, and remains a top payment network on the internet. Appearing in a CNBC interview, Donahoe said: "I think there's no doubt digital currency is going to play an important role going forward, and at PayPal, we're going to have to integrate digital currencies into our wallet." Interesting remarks indeed, and the community....
---
Related News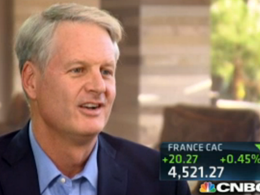 John Donahoe, CEO of online e-commerce marketplace eBay and its subsidiary PayPal, has once again hinted strongly that he sees the integration of bitcoin into his companies' offerings as inevitable. His new statements suggest that bitcoin may be more than simply on eBay's "radar screen" as he has previously suggested, and follow his May declaration at a shareholders' meeting that the company is "actively considering" integrating bitcoin into its online payment gateway, PayPal. In a new interview with CNBC, Donahoe reiterated that he expects bitcoin to play a role in the company's future....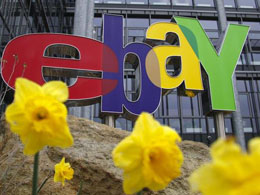 The president of eBay has revealed that his company is preparing to expand the range of digital currencies it accepts. In an interview with the Financial Times, John Donahoe even went as far to say that PayPal could, one day, incorporate bitcoin. He said digital currency is going to be a "very powerful thing", but said the ecommerce group is first going to focus on incorporating reward points from retailer loyalty schemes into its PayPal wallet. Donahoe said using PayPal as a digital wallet will make it a lot easier for consumers to keep track of their reward points. When asked....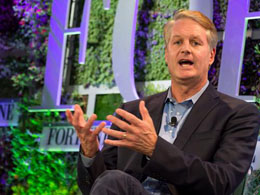 John Donahoe, eBay's CEO, has confirmed that the company is building a digital wallet for PayPal that can take multiple types of currency. Speaking to Bloomberg, Donahoe dismissed calls made by activist and investor Carl Icahn, who recently called for PayPal to be spun off into an independent company. Donahoe disagreed, believing PayPal and eBay should stay just the way they are. No spin, no spin-off. "Mobile is the most important platform shift that has happened arguably in the last decade. When mobile first started no-one would have downloaded a PayPal mobile app," he said. However,....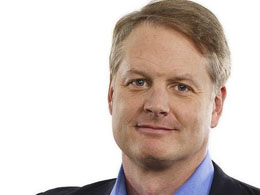 eBay chief executive John Donahoe has confirmed the e-commerce giant is looking at ways to integrate bitcoins into its PayPal payments network. "It's a new disruptive technology, so, yeah, we're looking at bitcoin closely," Donahoe said in an interview with the Wall Street Journal. "There may be ways to enable it inside PayPal." eBay hasn't yet made any commitments to use the currency, Donahoe added, comparing the digital currency to early music sharing sites such as Napster. "Virtual currency is something that's here to stay," he said. Last week, PayPal president David Marcus said he was....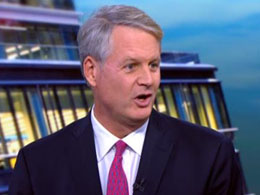 In a conversation on Bloomberg program "Street Smart" surrounding activist investor Carl Icahn's proposal to make PayPal it's own company, eBay (who owns PayPal) CEO John Donahoe released an interesting tidbit of information surrounding digital payments, and their future at PayPal. "There's nothing that's holding PayPal back from pursuing digital payments today," said Donahoe in response to a question asked by the program's co-host, Matt Miller. "In fact, PayPal is pursuing digital payments and is the leading digital payments alternative in many different environments." "For now, right?....
---
Quotes
It [Bitcoin] can only go UP UP UP!