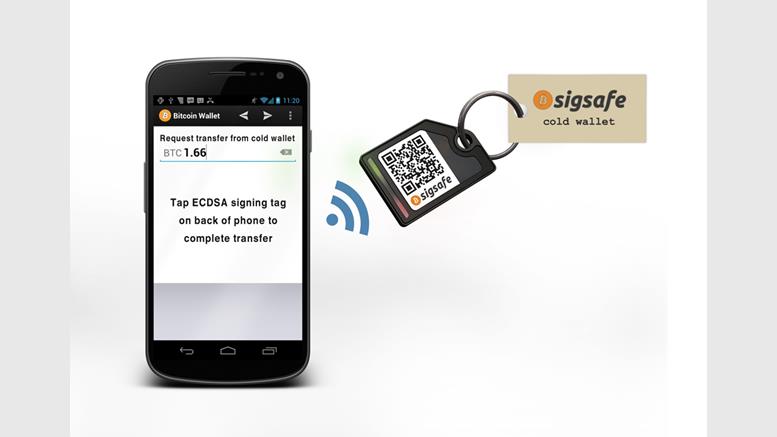 'Sigsafe' Key Tag Brings Bitcoin Payments to NFC Devices
Designed to balance on-the-go payments with secure storage, Sigsafe is an electronic key that allows bitcoin transactions between near-field communication (NFC) devices. "Securely storing your bitcoins is too complicated right now!" Sigsafe's architect Peter R told CoinDesk. It was for this reason that he designed a tool to make securing bitcoins easier - one that would "just work" for the average user. NFC-enabled payments are often trumpeted as a revolutionary commercial tool. Users can store their digital money on a device - a smartphone for example - tap a point-of-sale (POS) terminal....
---
Related News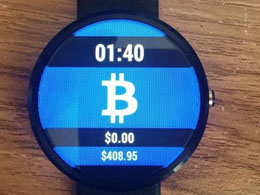 The Aegis bitcoin wallet now includes support for Android Wear - Google's new operating system (OS) for wearable devices - making it the first available bitcoin wallet for the platform. For now, Aegis Wallet Wear brings limited wallet functionality to Android wearables and lacks the ability to make payments, but the smartwatch form factor promises a number of new possibilities for bitcoin users in the near future. Additionally, since it is a free, open-source project, developers can use Aegis' code in their own projects. While Google's new platform is still very young - Android Wear....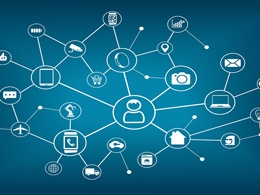 Bitcoin adoption in a mainstream capacity can only benefit from the efforts being made in the Internet of Things industry. As more and more devices learn to communicate with each other through mesh networks, payment solutions will have to evolve as well. Bitcoin is perfectly suited for microtransactions, and when this world collides with the Internet of Things (IoT) ecosystem, good things are bound to happen. It is clear for everyone to see how many are passionate about the idea of creating an Internet of Things. Even though most consumers have access to a variety of smart devices at home....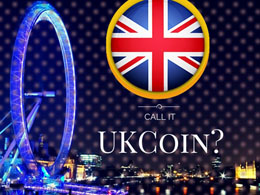 In an effort to edge out the growing competition from Apple Pay, big banks in the United Kingdom are starting to look into other forms of digital payments. While London is considered one of the largest global bitcoin hubs, it's still unclear whether the cryptocurrency could be included in their list of alternatives. Earlier this week, Barclays signed a deal with Zapp, which is a digital payments service that allows customers to make online transactions through the "pay by bank" application on mobile devices. Apart from that, Barclays is also making use of own payments application Pingit,....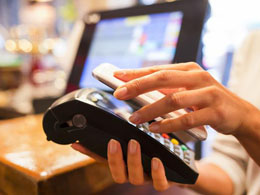 South African payments provider Wallettec has partnered with BitPay to integrate bitcoin with its point-of-sale (POS) payment platform. The company worked with South African BitPay affiliate Bitcoin Payments to allow merchants using its platform to accept bitcoin payments via in-store POS devices. The new partnership is an important step forward in bringing bitcoin to brick-and-mortar retailers in South Africa. Wallettec's founder Johan Meyer told CoinDesk that "this is the first time anybody has integrated bitcoin point-of-sale and allowed merchants to accept bitcoin payments from almost....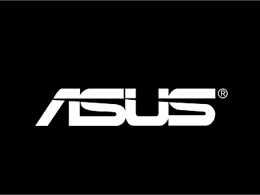 The concept of blocking website advertisements is nothing new under the sun. In recent months, Apple has allowed ad blockers into their app store, allowing users on mobile devices not to see any unwanted advertisements on the Internet. Asus is taking things one step further, as the manufacturer will ship out devices with integrated Adblock Plus support. Mobile devices are becoming more common all over the world, and as a result, more of the Internet content is consumed on these devices as well. For most people, there is nothing more annoying that seeing advertisements on websites or in....
---
Quotes
It's very hard to transport $1 million in hard currency overseas. You can't just put it in a backpack and get it on a plane very easily. But it is very easy to do that now digitally using Bitcoin.