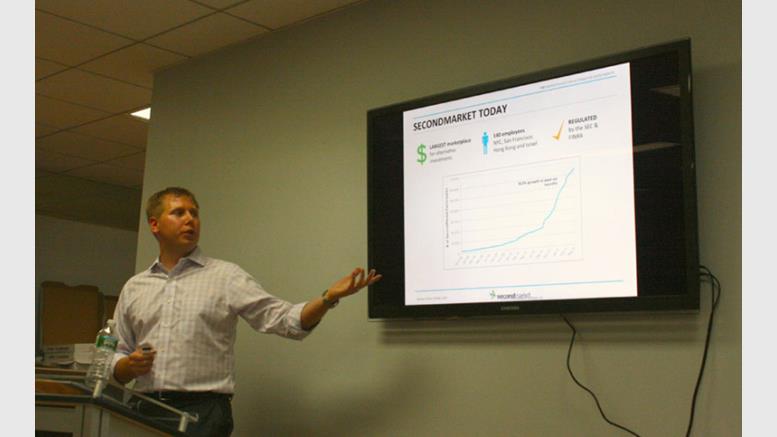 Barry Silbert Stepping Down From CEO Role at SecondMarket to Focus on Bitcoin
Barry Silbert: he's one busy businessman. From CEO of SecondMarket and the Bitcoin Investment Trust, in addition to the leader of the new Bitcoin Opportunity Corp., he's had quite a lot going on. And now we're learning via BusinessInsider that Silbert is planning to step down from his role as CEO at SecondMarket, an online illiquid asset marketplace. He's reportedly now exclusively committed to working on his bitcoin-related ventures, specifically the Bitcoin Investment Trust, which allows major investors to get involved with bitcoin in a secure manner. Silbert will still remain the....
---
Related News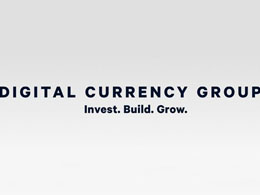 Barry Silbert, Founder of SecondMarket, the Bitcoin Investment Trust, and the Bitcoin Opportunity Corp. seed fund announced today that he's about ready to separate his bitcoin-related businesses from SecondMarket - an illiquid access marketplace. The name? Aptly called the Digital Currency Group, and if you check out their website right now, you won't come across a whole lot of information at the moment. Silbert has been immensely interested in bitcoin and digital currency over the past year. Back in July of this year, it was announced that he would be stepping down from his role as CEO at....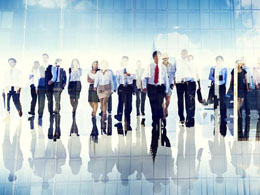 Founder and CEO of SecondMarket Barry Silbert announced last July that he would be stepping down after nearly 11 years to focus solely on Bitcoin-related projects. Friday morning Silbert tweeted the name, Digital Currency Group (DGC). Marking its launch as an important step in separating his focus from SecondMarket. Digital Currency Group is only the latest of Silbert's Bitcoin ventures. Followers of the young cryptocurrency are certainly familiar with the other companies benefiting from his investments. Bitpay, Coinbase, Circle, Gyft and Kraken are among the 30+ companies to receive funds....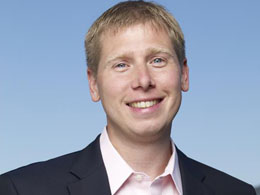 Noted bitcoin investor Barry Silbert has resigned from his position as CEO of SecondMarket, the New York-based illiquid assets marketplace he founded in 2004 and that in 2013 made a $2m investment in the Bitcoin Investment Trust (BIT), a private trust of which Silbert remains CEO. In a company blog post, Silbert stated that he is confident that SecondMarket has a bright future continuing its current successful business model, but that the decision is meant to allow him the freedom to focus his full energies on bitcoin. Silbert said: "I have chosen to move on from day-to-day management of....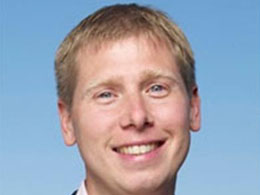 Barry Silbert, Source: Twitter. Founder and CEO of SecondMarket Barry Silbert revealed on Sunday that he's planned to be pretty busy today in meetings with institutional investors representing over $250 billion ath the Barclays Emerging Payments Forum at the Crowne Plaza in Times Square. The talking point? Bitcoin. Yes, bitcoin. Some very powerful people in the finance community are looking to talk digital currency. Silbert's tweet: Requests from 38 institutional investors representing +$250 billion to meet with me re bitcoin at Barclays Emerging Payments Forum tomorrow. It's unclear just....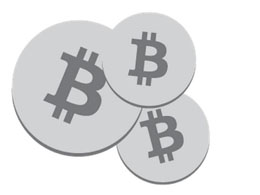 SecondMarket has not yet launched its institutional bitcoin exchange - it's expected later this year. However, the company has added a new page to their website for "market making" as clarified by founder and CEO Barry Silbert over Twitter: FYI, we did NOT launch a digital currency exchange today. Just added a new web page for our bitcoin "market making" https://t.co/PoeNmfN2ZS. - Barry Silbert (@barrysilbert) April 16, 2014. New York-based SecondMarket previously confirmed that it will launch a professional-level bitcoin exchange service for institutional traders (including banks, hedge....
---
Quotes
Technical answer in bitcoin is that bitcoin is a remarkable cryptography achievements.