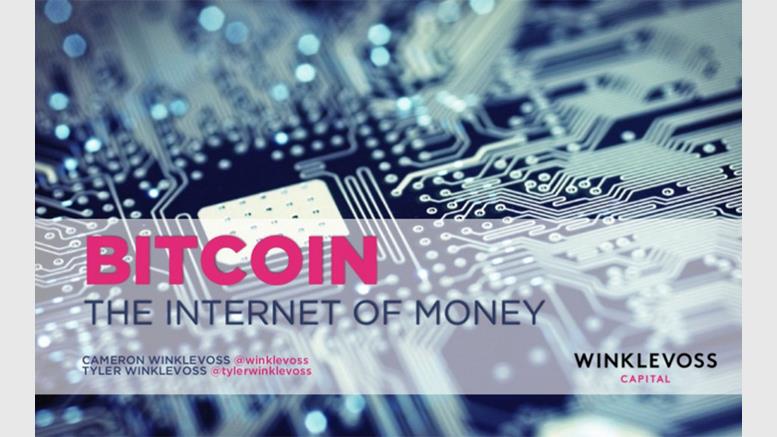 Winklevoss Twins' Slideshow on Bitcoin Made Available
Here's a little something you may be interested in checking out. Cameron and Tyler Winklevoss (also known as the Winklevoss twins/brothers) have released their slideshow called Bitcoin: The Internet of Money that was presented at the Value Investor's Congress (VIC) just over one year ago on September 17th, 2013. Cameron Winklevoss writes today: "For those of you who are not familiar with this conference, it attracts some of the most skilled and experienced public market investors in the world. They are a skeptical bunch by training and we were fully expecting a tough crowd with....
---
Related News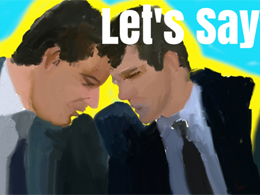 Two big names from two different sectors, but still united by one common topic- Winklevoss Twins, known for their involvement in the Bitcoin industry and Nathaniel Popper, for his extensive coverage of Bitcoin in the New York Times and his recent book on Bitcoin titled "Digital Gold: Bitcoin and the Inside Story of the Misfits and Millionaires Trying to reinvent Money" - were together at the GeneralAssemb.ly event organized yesterday in New York. The Winklevoss Twins were interviewed by Nathaniel Popper, asking them a few questions about their start-up and the Bitcoin economy. Winklevoss....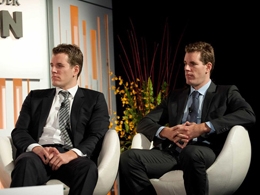 Cameron and Tyler Winklevoss, leaders of Bitinstant's seed funding, have proposed an idea that should shake a few heads in the bitcoin community. Many people use bitcoin for its decentralized and unregulated nature, but the Winklevoss Twins have proposed creating a regulated Bitcoin exchange in the United States. The Winklevoss twins became well known for their lawsuit against Facebook creator Mark Zuckerberg, in which they received a $65 million dollar settlement. As of right now, they are trying to open their exchange, Gemini, which should debut in the coming months. The Winklevoss....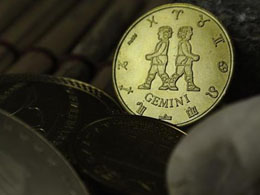 Digital Gold author Nathaniel Popper, who wrote his first Bitcoin article about the Winklevoss Twins' involvement in it, interviewed the twins earlier tonight in New York at an event hosted by GeneralAssemb.ly. Gemini Weeks Away. The burning question among the Bitcoin community was on the progress of Gemini, the brothers' exchange, which will be based in New York. Up to now, they've told the world they were waiting on the finalization of the BitLicense proposal to get things going, although Cameron Winklevoss made sure to say, "Our tech is there. We are ready to operate." Prior to that,....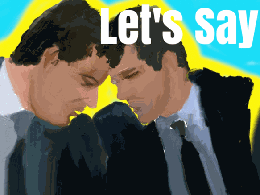 The well-known technology news site, TechCrunch has announced that Tyler Winklevoss and Cameron Winklevoss, better known as the Winklevoss twins will be speaking at the TechCrunch Disrupt NY event early next month. TechCrunch Disrupt is an annual tech and startup conference organized by TechCrunch in San Francisco, New York City, Beijing, Berlin and London. The event attracts entrepreneurs, startups, investors and media from across the world. It is also a platform for startups to launch their products and services. This year's edition of TechCrunch Disrupt NY event is scheduled to happen....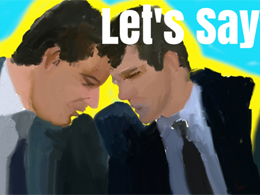 Ever since bitcoin entered the limelight, it has been receiving mixed responses. Opinions are divided about it. Some are confident about bitcoin growing big to replace conventional fiat currency, while others believe that it will gradually fade into oblivion. Amongst all these opinions and forecasts going back and forth, one latest prediction stands out. This prediction is from none other than the famous Winklevoss twins who took Facebook to court. According to their prediction, bitcoin is going to replace fiat currency completely by the year 2025 to create a cashless society. With their....
---
Quotes
Banks, as they exist now, are obsolete and will not exist as we know them in 10 years. Period. Without a doubt. We've seen this movie before. Is anyone using Delphi? CompuServe? AOL? What did they have in common? They tried to retrofit the Internet's HTTP technology into their systems. They tried to force everyone into their closed loopholes. It worked, temporarily. You had a jump in revenues and profit, and then everybody found out you can deal directly with the source. You don't need them They're gone. The banking system is trying to do the same thing.