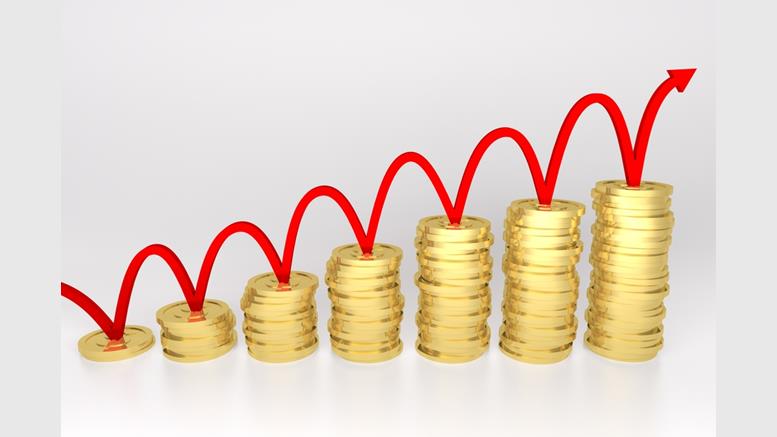 Litecoin Price Fails to Rebound From Bitcoin Price Panic
Sunday's bitcoin price panic caused altcoin market caps to evaporate and made most altcoin prices drop as well. The litecoin price bore the brunt of the market's wrath, falling 7% and dropping the Litecoin market cap by almost $8 million in a single day. However, the bitcoin price recovered, which in turn inflated many altcoin prices to previous levels. Nevertheless, although litecoin's market cap grew by 5%, its bitcoin trading pair price failed to recover. Also Read: Bitcoin Price Decline Makes Altcoin Market Caps Bleed. Litecoin Price Fails to Rebound from Bitcoin Price Panic. Monday's....
---
Related News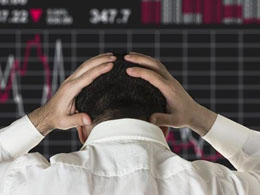 Over the past seven days, eight of the top ten altcoins have decreased in price. Six of these, including the litecoin price, the Dogecoin price, and theDarkcoin price have fallen by more than 10%. CCN examines this altcoin price decline. Also read: Litecoin Price Fails to Recover From Bitcoin Price Panic. Litecoin Price Falls 11%. Litecoin investors may have thought the recent revelation of a security vulnerability within the Ripple protocol would have enabled Litecoin to reclaim the second spot on the market cap charts. However, the litecoin price has been in decline as well, falling 11%....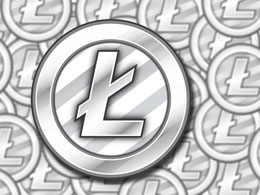 Litecoin, in recent weeks, has been the cause of some speculation. A price drop in the litecoin world was experienced that saw the currency hovering at around $1.20 and then $1.80. Now, there has been a bit of a surge in the litecoin price that suggests that a $2 price in the near future may not be out of bounds. As digital currency enthusiasts, I suppose we must all be grateful for every little step forward. Yet in July of last year, litecoin held a price of around $7. Following a drop in bitcoin price that naturally also affected fellow altcoins (litecoin amongst them), the litecoin....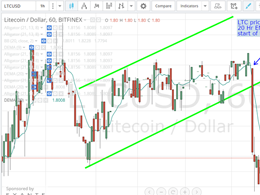 Litecoin price dropped yesterday to record a low of around $1.78. The bearish wave coincided with yesterday's bitcoin price drop. If the price fails to push up above $1.85, we can see litecoin price drop to even lower levels. By studying the 1 hour Bitfinex (LTC/USD) charts from tradingview.com, plotting the 20 hour EMA and keeping the trend line we plotted throughout our yesterday's analysis (look at the below chart), we can conclude the following: Litecoin price dropped below the 20 hour EMA just before the bearish wave took the price down to $1.78. The price has broken out of the....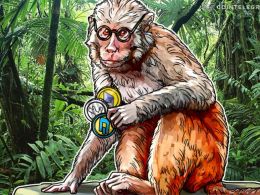 The current upward dynamics on Ethereum and Litecoin markets have the potential to grow into medium-term upward trends. The price of Dash is close to an important long-term level where a long-term upward trend may continue. ETH/USD Ethereum's price is in a rebound after a continuous fall. This upward movement is natural, because there was no turn in the long-term scope. This rebound can grow into a turn to growth if the upward trend's structure isn't disrupted. The level of $7.5 is responsible for the continuation of the downward trend, provided that....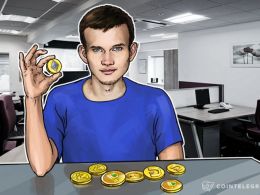 The past week waas a week of altcoin trends. Will the current trends continue, or are they going to turn about? ETH/USD. Ethereum has reached the minimal target of the medium-term correction. Trading on that level can provoke a continued fall of Ethereum's price. Ethereum's price is at a key level, where the downward movement can be disrupted. In case of a rebound from $12.2 followed by a return to $11, Ethereum has a chance to continue its downward trend. For an extra confimation, Ethereum's price has to stop at the level of $11, which will display the lack of....
---
Quotes
Bitcoins have no dividend or potential future dividend, therefore not like a stock. [They're] more like a collectible or commodity.