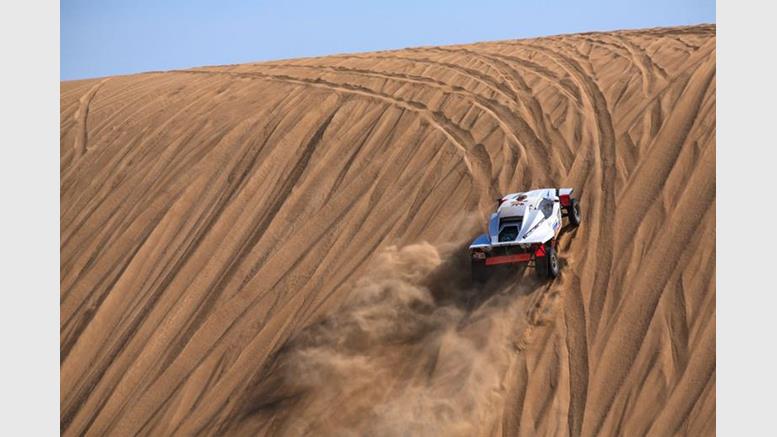 Bitcoin Price Rally Set To Continue Higher
The Bitcoin price rally looks set to continue higher after correcting Wednesday's powerful advance. Various technical indications of continuing advance are considered in today's analysis, as well as, the likely targets to the upside. Bitcoin Price Rally. Summary. Comments. Also read: Raoul Pal Thinks The Bitcoin Price Will Be $100,000 or $1,000,000. Bitcoin Price Rally. Time of analysis: 15h00 UTC. US Session. Monday's messy price action changed gear on Tuesday and Wednesday when Bitcoin showed its stuff by charting a legendary price rally that advanced relentlessly for over $100. Our....
---
Related News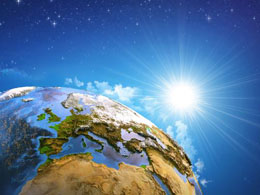 Bitcoin price continues sideways trade in a narrowing range. Like most of this week's analysis, today's update presents no new information for regular readers, although incidental readers may be interested in the matter-of-fact commentary below. This analysis is provided by xbt.social with a 3 hour delay. Read the full analysis here. Not a member? Join now and receive a $29 discount using the code CCN29. Bitcoin Price Analysis. Time of analysis: 15h10 UTC. OKCoin 3Month Forward 15-Minute Chart. From the analysis pages of xbt.social, earlier today: Price is pushing higher within the defined....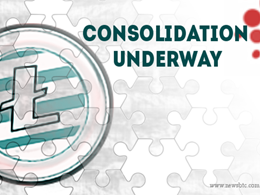 Key Highlights. As highlighted during the last week's analysis, Litecoin enjoyed a monstrous rally and currently consolidating gains. There is a chance of one more spike higher, but in that situation, it would be interesting to see how sellers react. Litecoin recent surge higher towards the $2.00 level was very impressive, but the price was just shy of the mentioned level and traded as high as $1.94. Currently, the price is consolidating and setting up for the next move. The Bollinger bands are shrinking and pointing that the price might move in a range after the mentioned monstrous rally.....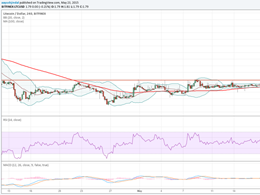 Key Highlights. Litecoin enjoyed a monstrous rally as highlighted in the previous analysis. Prices surged higher and traded as high as $1.94 where sellers defended more upsides. Litecoin spiked sharply higher this past week to increase by more than 15%. There was a major range formed on the 4-hours chart before the price rushed higher. The $1.50 level was an important barrier for buyers, which was breached to open the doors for a rally as Litecoin steamed towards $1.90-$2.00. The bulls have completely outpaced the bears and managed to push prices within a span of a single day. Currently,....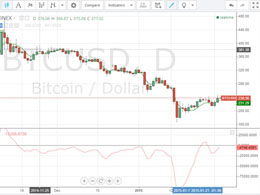 Bitcoin price resumed increasing today, reaching a high of $247 as the market's trading volume is higher than yesterday's. As the bullish wave is building up, we can soon see the price heading up to $300 as soon as the $256 resistance level is broken. By examining the 1 hour Bitfinex (BTC/USD) charts from tradingview.com (look at the below chart), we can see that today's trading has led to the formation of 7 successive green bullish candles, which is a sign denoting that the bullish wave has the strength to continue. We can notice that today's bullish rally occurred at approximately the....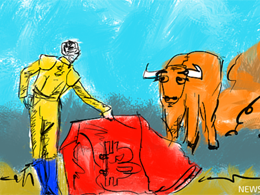 Bitcoin Price Key Highlights. Bitcoin'a price came from a strong rally then moved sideways in a tight consolidation pattern, indicating that bulls are taking a break before regaining momentum. Price is stuck inside a flag pattern for now and-given how the previous rally has been pretty strong and sustained-another break higher might be seen. Bitcoin's price could resume its climb once it is able to break above the bullish flag pattern on its short-term time frame. Where To Next? At the moment, the major psychological resistance at $400 holding really well, as several take-profit orders....
---
Quotes
I am not Dorian Nakamoto.