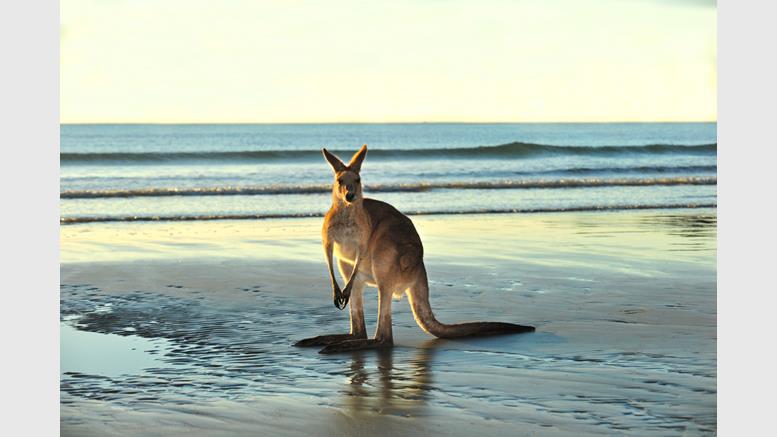 Australia - The Hottest Bitcoin Market on Earth
The United States, where Bitcoin was born in practice if not byinvention, and China are the established market leaders in Bitcoin investment, accounting for about two-thirds of the trading at exchanges worldwide. Their two currencies, the Dollar and Yuan, handle the vast majority of the global transactions as well. Meanwhile, the most talked about and burgeoning Bitcoin market in 2014 has probably been "The Land Down Under." Now the Bitcoin's effect on Australia has been quantified with impressive results. Australia and Bitcoin: Is This Love? Recent estimates show that Australia manages 7%....
---
Related News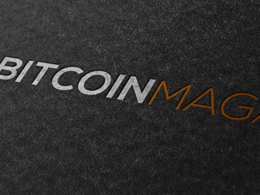 Would you live in a completely sustainable skyscraper? Colony Earth is an Eco Development company that runs on permaculture, renewable resources, Bitcoin and other cryptocurrencies. With a mission to create a development that is a living example of healthy balanced living and education, in an environment that is focused on technology, Colony Earth is changing the way we think about everyday life. Founder Xavier Hawk started Colony Earth after realizing the need to provide a safe, healthy and balanced lifestyle for every individual. Based on his experience living in eco-villages,....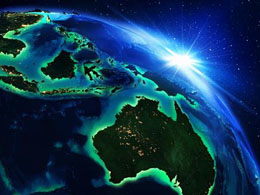 Australia has been one of the world's true hotbeds of Bitcoin activity over the last eighteen months. Bitcoin ownership and commercial use have been among the highest of any country on Earth, with entire Australian towns looking to adopt the digital technology. Senate meetings, Bitcoin bill payment programs, and conferences with Andreas Antonopoulos have filled the news. Now, Australia takes a step towards true Bitcoin technology leadership with the advent of direct Bitcoin transfers into fiat currency bank accounts. Leading Australian Bitcoin facilitator Living Room of Satoshi has....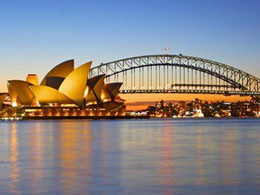 Australia may be the most intense hotbed of Bitcoin activity on Earth. Followers of this website have seen this country run the gamut on Bitcoin acceptance and public consumption. Some Australian cities are ready to run with Bitcoin as their primary, as our article on Tasmania's Launceston revealed. As I reported just days ago, Australia is ready to access fiat currency-based Good and Services Taxes (GSTs) upon Bitcoin. Australian residents have also paid tens of thousands of dollars in bills with Bitcoin. Now, the Australian government is prepared to have a "Senate inquiry" on the role of....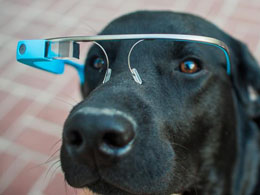 Welcome to the CoinDesk Weekly Review 18th October 2013 - a regular look at the hottest, most controversial and thought-provoking events in the world of digital currency through the eyes of skepticism and wonder. Your host ... John Law. That which does not kill me... The law of unintended effects sometimes seems as much a part of the universe as anything Newton or Einstein could cook up. The landing of Apollo 11 on the moon - the triumph of manned space exploration - signalled the start of disillusionment with the whole idea. We haven't been out of Earth orbit since the programme was shut....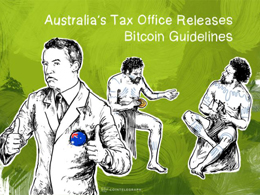 ATO (Australian Taxation Office) just released its guidance on the tax treatment of cryptocurrencies. The set of regulations coincides with Australia's 2013-1014 income tax returns. It has been a long time coming as CoinTelegraph initially reported that the ATO is planning to prepare the guidelines, and then postponing, then offering slightly more clarity, and now here we are. Bitcoin's popularity in Australia as well as New Zealand is booming, and increasingly more local startups are looking to adopt the cryptocurrency. Currently, there are 190 active companies in Australia using Bitcoin....
---
Quotes
Bitcoin enables certain uses that are very unique. I think it offers possibilities that no other currency allows. For example the ability to spend a coin that only occurs when two separate parties agree to spend the coin; with a third party that couldn't run away with the coin itself.