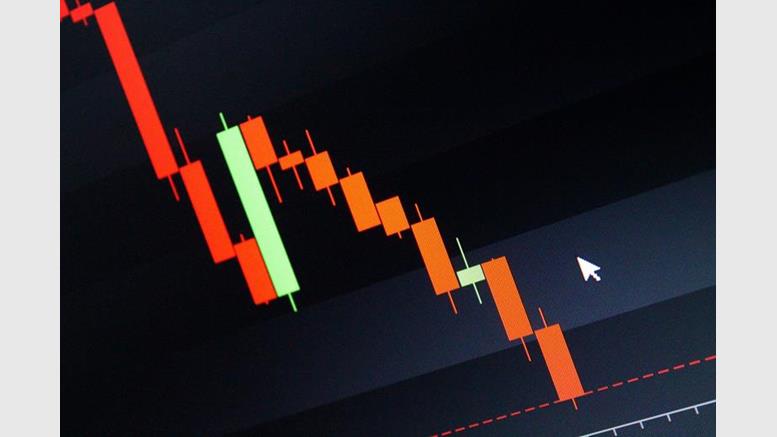 Bitcoin Price Plunges to Decline Lows
Overnight, Bitcoin Price made the plunge to long-term support currently near $270. This is an important juncture in the price chart, and the end of decline is finally in sight. Additional decline is possible, and market participants are advised to wait for confirmation that the low has been struck. Bitcoin Price Analysis. Time of analysis: 06h00 UTC. Bitstamp Daily Chart. The Bitstamp daily chart dropped very close to the rising long-term support near $270 and printed a low of $277. The price lows are not being confirmed by the RSI and MACD indicators that are showing severe divergence....
---
Related News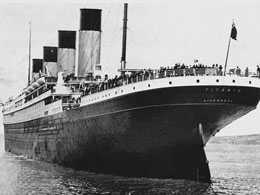 Bitcoin price decline has fallen below major support at $440 and is on its way to testing $400. Litecoin's chart confirms that the decline has some distance to go. Takeaway. Most market participants and analysts are expecting a reversal from current levels and an imminent flight of glory on board the Bitcoin Moon Rocket. However, the writer believes that it is not a moon rocket at all, and that there are technical reasons that argue for continued decline. Traders and investors should take advantage of the price lows to buy Bitcoin aggressively and with a sensible position building strategy....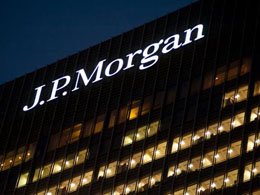 The Bitcoin price is descending in fits and starts as the bears try to wrestle it to new lows while buyers are entering at the lows. Global markets, however, are currently in a state of panic after stocks tumbled to new lows yesterday. Adding to the growing uncertainty about financial corporates, JPMorgan revealed that more than 76 million household accounts held with the investment bank have been compromised due to cyberattacks. Update. Time of update: October 3, 2014 at 12:00 pm EST. Price had hit $360.00 (Bitstamp) and reversed. It's difficult to see how the bears are going to negotiate....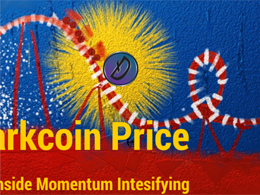 Darkcoin digs deeper into the red as the price slips from 0.0158BTC to 0.01473BTC in the past 24 hours. Previous lows were violated with the price plummeting to a new low of 0.0143BTC amid the selling pressure. Bulls are caving in to the pessimism and the cryptocurrency may see further downside in the absence of any positive trigger. Upon implementation of the technical analysis on the 240-minute DRK/BTC price chart, it can be concluded that the bearish momentum will only intensify from here on. However, the price decline may not be abrupt but could rather be steady. Chart Structure - Ever....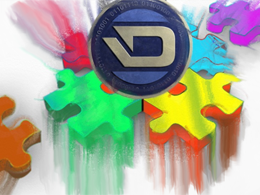 Sellers continue to run amok in Darkcoin as the price plunges to new lows. Thanks to the sell-off, each Darkcoin has gotten significantly cheaper and can be bought for 0.0172BTC. Investors may also consider adding to their long positions as the price nears a crucial support level. The 240-minute DRK/BTC price chart above, taken from bitcoinwisdom.com, has been analyzed using technical analysis to reveal some noteworthy points from a trading perspective. Chart Structure - The price trend has been disappointing, to say the least. Ever since Darkcoin hit a high of 0.02495BTC, price has been....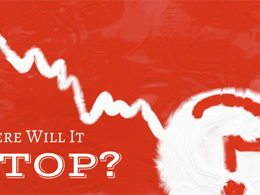 Shortly before European markets closed for the day on Tuesday, we published a piece highlighting the day's action in the bitcoin price and offering up our suggestions for what would become the levels to keep an eye on as we headed into the evening (GMT) and beyond. The bitcoin price collapsed throughout the day, marking the third considerable decline in as many days, and our primary bias was - reluctantly - a bearish one. Action throughout the night has validated this bias, and further decline now brings us to trade just ahead of 236 flat - a level we have not seen since the end of....
---
Quotes
Bitcoin is the cautious expression of a rebellious identity. Using Bitcoin is an effete act of rebellion, a week resistance like wearing a hoodie or getting a tattoo that's well covered by your work clothes.