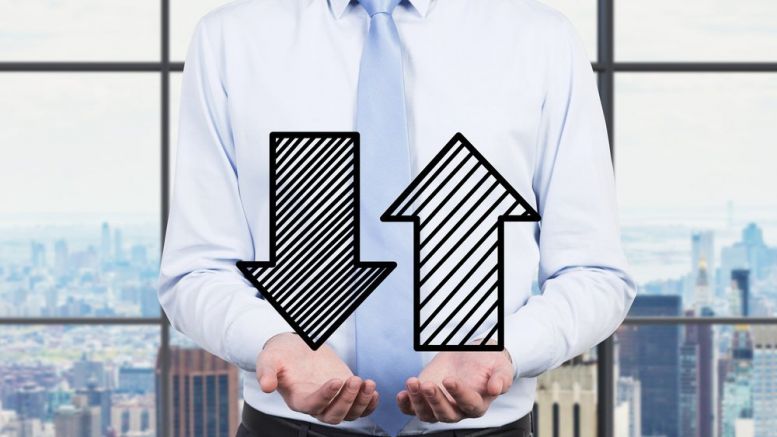 The Litecoin Price is Crashing: Here's Why
Litecoin developer Charlie Lee shocked many community members last month when he said "Litecoin does not need development right now." Rather, he said, the coin needed users, liquidity, and merchant acceptance to succeed in the long term. However, the coin has struggled to achieve any of those aspirations, and the bitcoin price decline has weakened faith in the cryptocurrency industry as a whole. Consequently, investors have begun losing faith in altcoins, and in turn the litecoin price is bottoming out. The litecoin price declined consistently throughout 2014 and has continued to fall....
---
Related News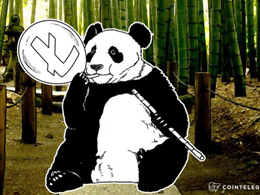 Following an unprecedented day of trading for Litecoin at a higher daily USD volume than bitcoin, suspicions of a 'pump-and-dump' scheme in China have arisen following a correction in price. Just before, Litecoin has gained fifty US cents to a full US dollar in value - tantamount to Mazda selling more cars in a day than Toyota. "I think Litecoin is still very complimentary to Bitcoin — silver to Bitcoin's gold if you will. Because Litecoin is an altcoin and a much smaller market cap, the Litecoin price is extremely volatile. So when the crypto currency market is crashing, it gets hit a lot....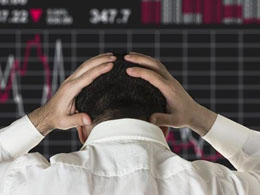 Over the past seven days, eight of the top ten altcoins have decreased in price. Six of these, including the litecoin price, the Dogecoin price, and theDarkcoin price have fallen by more than 10%. CCN examines this altcoin price decline. Also read: Litecoin Price Fails to Recover From Bitcoin Price Panic. Litecoin Price Falls 11%. Litecoin investors may have thought the recent revelation of a security vulnerability within the Ripple protocol would have enabled Litecoin to reclaim the second spot on the market cap charts. However, the litecoin price has been in decline as well, falling 11%....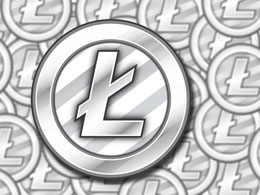 Litecoin, in recent weeks, has been the cause of some speculation. A price drop in the litecoin world was experienced that saw the currency hovering at around $1.20 and then $1.80. Now, there has been a bit of a surge in the litecoin price that suggests that a $2 price in the near future may not be out of bounds. As digital currency enthusiasts, I suppose we must all be grateful for every little step forward. Yet in July of last year, litecoin held a price of around $7. Following a drop in bitcoin price that naturally also affected fellow altcoins (litecoin amongst them), the litecoin....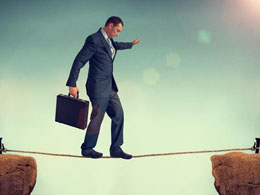 Last week, the litecoin price fell 11% amid widespread altcoin decline. Since then, the litecoin price has not improved-but it has not gotten worse either. The litecoin price maneuvered the ups and downs of the altcoin market to remain relatively stable from October 11-18. Also Read: Litecoin Mining Pools Receive Help from KNC to Improve Titan Hash Rate. Litecoin Price Holding Steady After Dip. On October 11, the litecoin price was still reeling from a weekly decline that had dropped the coin's value from ~1,150,000 satoshis to 1,034,500. The decline continued until October 13, when the....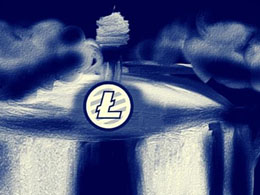 The rebound in Bitcoin is supporting Litecoin as well. After slumping to a new monthly low, Litecoin is extending its gains to $3.534, up 1.29 percent. I think that a further rise in Litecoin will be a good opportunity to go short. Take a look at the technical considerations of the daily LTC-USD price chart. Litecoin Chart Structure. If we take a look at the chart above, it can be safely said that Litecoin is in a strong downtrend. With Bitcoin still weak, it is proving hard for Litecoin to unshackle from this range. The resistance according to the above trend comes in at around $3.850.....
---
Quotes
Bitcoin is an exciting new technology. For our Foundation work we are doing digital currency to help the poor get banking services. We don't use Bitcoin specifically for two reasons. One is that the poor shouldn't have a currency whose value goes up and down a lot compared to their local currency. Second is that if a mistake is made in who you pay then you need to be able to reverse it so anonymity wouldn't work.