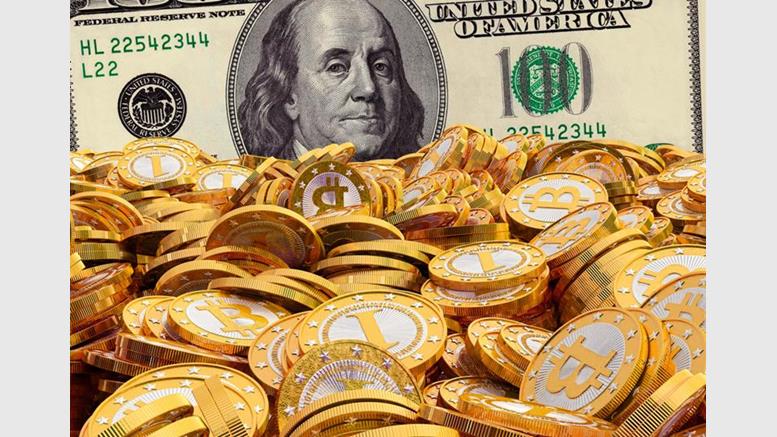 Bitcoin Value in a Correction Below $220
Bitcoin value per coin has entered yet another correction as the market shows hesitation to push the price higher. This analysis is provided by xbt.social with a 3 hour delay. Read the full analysis here. Bitcoin Value and Price Analysis. Time of analysis: 15h30 UTC. Bitfinex 15-Minute Chart. During the past three days, we have been highlighting the upside resistance in the Bitcoin price chart - shown here in the Bitfinex chart. The level slopes downward through $220 and is acting as a supply level with sellers jumping in as soon as price touches the level. Price can be seen making a....
---
Related News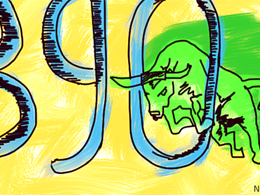 Bitcoin price correction started yesterday after we spotted a "Bearish engulfing" candlestick pattern on the 4 hour (BTC/USD) charts throughout yesterday's analysis. Price correction pulled the price all the way down to $390, but thereafter we started spotting signs that signaled cessation of the downside price correction attempt. Price Correction Slowing Down on 4 Hour Charts: By analyzing the 4 hour (BTC/USD) charts from Bitstamp; executing Bollinger Bands and keeping the 38.2%, 50% and 61.8% Fibonacci retracement levels we plotted during our analysis on the 2nd of November, we can....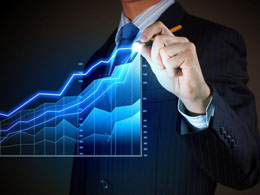 Bitcoin Trading has been in profit-taking mode for the past 24 hours after buyers pushed the Bitcoin price over $300 and 1,900 CNY yesterday. This analysis is provided by xbt.social with a 3 hour delay. Read the full analysis here. Bitcoin Trading and Price Analysis. Time of analysis: 14h30 UTC. Bitfinex 4-Hour Chart. Price has corrected to 38% retracement of the advance across all exchanges. We would expect, based on the Elliott Wave Principle and from the Bitcoin chart history, that the correction should pull much lower - to 50% or 62% at least - but trade pushes price back above 38%....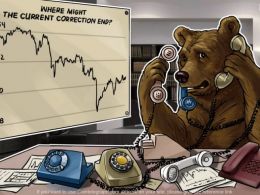 Bitcoin's price is still undergoing a medium-term downward correction. A turn to growth didn't happen, which means that there is a possibility of the price dropping to the next level. Where might the current correction end? Bitcoin's price has not reached its top key level. After forming a micro-flat, it has continued its fall. Thus, a new resistance line has formed at $454. The length of the current correction depends on the moment when the advantage will go from the bears to the bulls. Bitcoin's price has reached a key level at $445, and now there will be....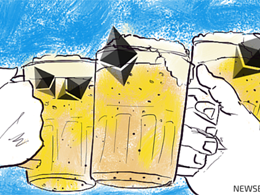 Ethereum Price Key Highlights. Ethereum price made a strong break below a consolidation pattern and showed follow-through with its selloff to new record lows. Profit-taking seems to be taking place, opening the possibility of a correction to nearby resistance levels. Ethereum price appears to be bouncing off its recent lows and might be ready for a quick correction to Fibonacci levels. Potential pullback points. Using the Fibonacci retracement tool on the latest swing high and low on the 1-hour time frame shows that the pair is closing in on the 38.2% level, which might hold as resistance....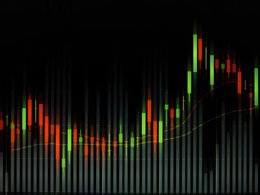 The Bitcoin price rally is set to resume after a deep correction during the past days. The correction may still pull price down but only marginally. Analysis explores the state of trend and considers upside price targets as well as what to expect in the coming days. Writer's Note: This article's title may be better worded as "Bitcoin Price Rally Basing" to acknowledge the base building phase now in progress. However, the title was set at the time of publication and cannot be changed (after the fact) due to SEO considerations. Bitcoin Price Rally Resumes. Summary. Comments. Bitcoin Price....
---
Quotes
Instant transactions, no waiting for checks to clear, no chargebacks (merchants will like this), no account freezes (look out Paypal), no international wire transfer fee, no fees of any kind, no minimum balance, no maximum balance, worldwide access, always open, no waiting for business hours to make transactions, no waiting for an account to be approved before transacting, open an account in a few seconds, as easy as email, no bank account needed, extremely poor people can use it, extremely wealthy people can use it, no printing press, no hyper-inflation, no debt limit votes, no bank bailouts, completely voluntary. This sounds like the best payment system in the world!