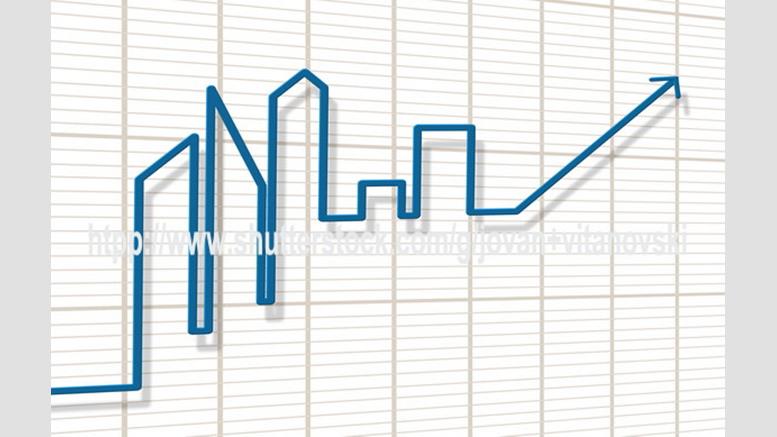 Darkcoin Cashes on Bitcoin's Uncertainty: Rises 11%
Gradually emerging cryptocurrency Darkcoin performed fairly well in the BTC markets recently, rising from 743,310 satoshis to 814,565 satoshi between the Jan 31st and Feb 2nd trading session. Before attempting this successful bull run, the DRK/BTC was trending sideways due to low trading volume. As you can see in the Cryptsy chart above, the trade volume spiked almost instantly during the 1/2 trading session, causing price to jump violently. Incidentally, it was around the same time when Bitcoin attempted to reverse from its prevailing downtrend, which it successfully did. So there might....
---
Related News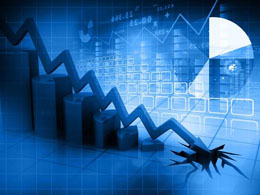 The Darkcoin price exploded during May, rising more than 2000% in less than a month. Since its rise, Darkcoin has consistently remained among the altcoin heavyweights, despite a price decline. However, the Darkcoin price downtrend is becoming a concern for investors, as Darkcoin's market cap has fallen below that of another coin that until recently had been slumping, Peercoin. As the Darkcoin price has decreased, the Peercoin price has risen, causing Peercoin to briefly pass Darkcoin for fourth in total market cap. Darkcoin Price Falls to 30 Day Low. Darkcoin's price explosion in May was....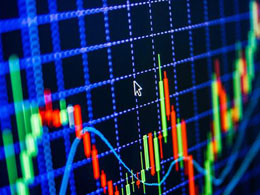 Darkcoin-the famed anonymity-centric altcoin-has encountered bumps in the road as it seeks to bring untraceable transactions to the cryptocurrency community. However, recently the Darkcoin price has risen significantly. CCN examines this altcoin price movement. Also Read: Darkcoin Price Returns to Mean After September Price Bubble. The Darkcoin Price Rises. Darkcoin investors have experienced a pleasant week. On November 2, the coin's price was 513,485 satoshis. The Darkcoin price hovered around that mark until November 6, when it jumped 50,000 satoshis to 566,808. The Darkcoin price....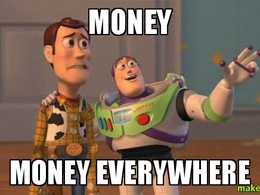 Darkcoin rises back! After some drama with other anon coins, Darkcoin again has firmly put itself in number 3 position market caps and on a positive upward trend. This story for me is bitter sweet, as I sold on the downward trend, but hey, still made a profit several times over. With Masternode payments to be fixed and new revision of Darksend to implement ring signatures that are set to hit before this month is over, I only see good things for Darkcoins future with slight corrections here and there. Darkcoin will only gain more popularity once more Scrypt ASICS hit the market and miners....
As Bitcoin & company continues to feel the gravity below its feet, there is an altcoin that is hovering high above all. Meet Darkcoin, the star of the last 24-hours. According to the latest figures, Darkcoin value has surged by more than 20% over the last 24 hours [Source: Coingecko]. The spike has indeed come as a surprise, as almost every other altcoin - including Litecoin and Dogecoin - out there seems to be in sync with Bitcoin's bearish price movements. Is Darkcoin Value Being Manipulated? Over the last few weeks, Darkcoin value has displayed near-term bull runs. For instance, during....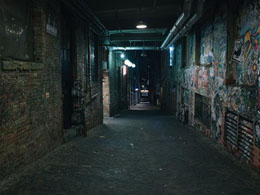 In September, the Darkcoin price broke out of a slump and surged at an impressive rate. However, Darkcoin could not sustain that massive amount of investment capital, because the Darkcoin price climb turned into a price bubble that popped during the latter half of September. But it appears the decline may be over and that Darkcoin is returning to its mean price level. Also Read: Darkcoin 2.0 Open Source - Can Darkcoin get it's mojo back? Darkcoin Price Returns to Mean After September Price Bubble. During the early portion of September, the Darkcoin price hovered around 590,000 satoshis. On....
---
Quotes
Bitcoins are not a real investment; they are bets inside a casino. If the price goes back up, don't be fooled. In the parlance of popping investment bubbles, it's something called a 'dead-cat bounce.' People who are desperate to keep the game going rush back in, hoping to bring the price back up, but it never lasts.