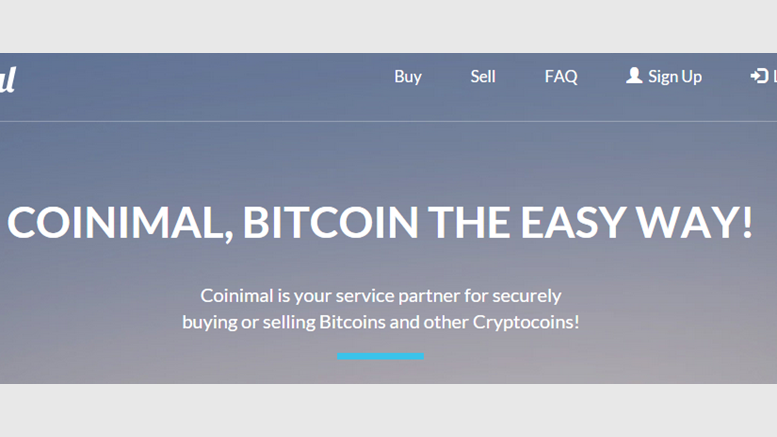 Coinimal and Giropay: German Bitcoin Buyers Get a Boost!
So the news that Austrian digital currency start-up Coinimal had added a new bank transfer service to its platform hit press today via a Reddit post from the company. The company has added GIROPAY to its instant payment offerings - a German-based Internet payment system. The system is the most popular method of transacting online in Germany, and is a step forward for both bitcoin space as a whole and the digital currency environment in Austria. From the post: Hey guys, We, https://coinimal.com, have added GIROPAY, the German instant bank transfer service to our platform. Austria has been....
---
Related News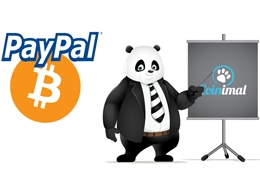 Coinimal is an online exchange which supports Bitcoin, Ethereum and NXT trading for several fiat currencies. Previously, Neteller and SEPA (Single Euro Payments Area) bank transfers were the site's only payout options. PayPal is now added to the payout provider list. Customer preference for this addition was strong, the company reports. "This option was implemented because of popular demand," a Coinimal spokesperson says. Aside from PayPal, Coinimal also added Sofortüberweisung, giropay, and EPS (E-Payment Standard) to serve more customers around the world. The company was started during....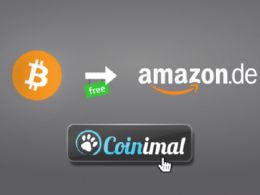 Bitcoin is gradually integrating with traditional currency, as two recent innovations demonstrate. Coinimal, a Vienna, Austria-based crypto broker, has launched a service to allow customers to use bitcoins for purchases on Amazon.de. Bitstamp, meanwhile, is making it easier to buy bitcoin with credit and debit cards. Coinimal users can now receive an Amazon.de voucher code via email by paying for the voucher with bitcoins. The process takes one to three blockchain confirmations. Users can redeem their Amazon.de voucher against purchases on the Amazon.de marketplace. Eric....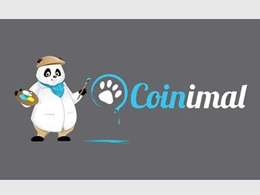 Launched in December 2014, Austrian start-up Bitcoin marketplace Coinimal has become the first Bitcoin business to add Neteller as a payment option. The deal which finally closed after months of negotiation will enable customers to buy Bitcoin and other cryptocurrencies with the support of the world's largest independent money transfer business. Coinimal's CEO Paul Klanschek said, "In my opinion NETELLER decided to do this pilot project with us because they feel that we are the most sophisticated, serious Bitcoin gateway in the world, and our compliance is stellar. We are extremely proud....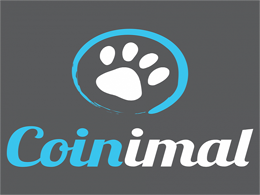 Coinimal, a European digital currency merchant, recently announced its new integration with NETELLER. By adding NETELLER to its payment options, Coinimal becomes the first crypto business working with NETELLER. Coinimal was launched in December 2014, aiming to improve access to Bitcoin in Europe. The Coinimal platform provides easy access for both buying and selling Bitcoin, along with some other cryptocurrencies such as Litecoin or Next. Last month, NETELLER became one of the first major financial institutions to facilitate digital currency transactions worldwide by....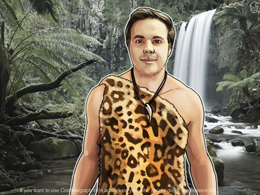 Buying with bitcoin at the biggest online retailer Amazon is not as simple a process as it could be. As the e-commerce platform has still been hesitating to directly support cryptocurrency payments, customers have to use either various gift coupons or service like purse.io which serves mainly US customers. Now buyers also have the possibility to spend their bitcoins at the german branch Amazon.de. The austrian start-up company Coinimal says their service is fast and low-cost. There are no fees charged when buying vouchers. "We can achieve this efficiency thanks to a direct partnership with....
---
Quotes
The single most dangerous facilitator of crime in the world is cash. There are far more illegal transactions for cash every day than there are for Bitcoin. Any government bleating that we have to stop this Bitcoin thing because it will be used by criminals to buy drugs and guns, whatever, had better think sharply about getting rid of cash first. Bitcoin is much more traceable than cash.If I go and knock over an old lady in the street and steal her cash from her wallet and give it to various people there is no trail of those transactions.