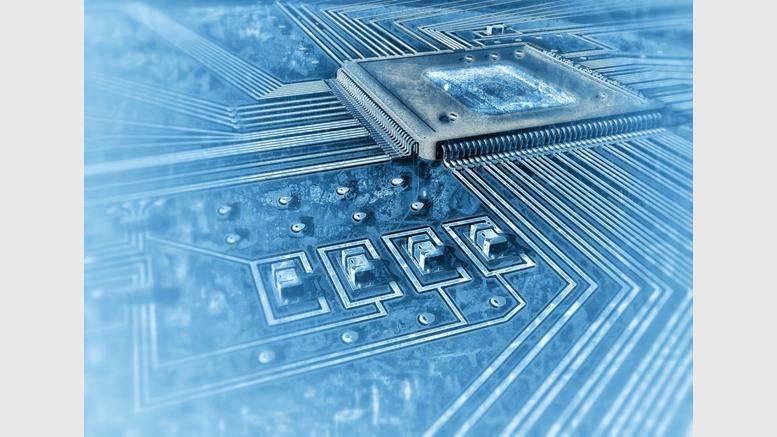 BitFury Reveals 28nm Bitcoin ASIC Chip at 0.2 Joules Per Gigahash
BitFury has completed manufacturing their new 28nm Bitcoin ASIC miner chip. This a big step from their current 55nm chip. BitFury had a great 2014 bringing in $40 million in venture capital funding. Valery Vavilov, the CEO of BitFury, has also made moves to other parts of the Bitcoin industry partnering with BitGo and looking beyond just processing Bitcoin transactions. Also Read: Bitcoin Mining Company BitFury to Acquire Allied Control For Immersion Cooling. The details of the chip have been discussed since last fall. The current spiking of the global hash rate speculation is that it was....
---
Related News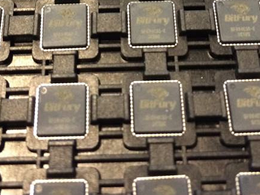 BitFury has announced it has completed the tape-out for its 16NM ASIC bitcoin mining chips, which were first revealed to be in production in February. The chip will achieve energy efficiency of 0.06 joules per gigahash, compared to the 0.2 joules per gigahash of its 28nm predecessor. BitFury suggested the chip will deliver "four times the compute power" of its previous 28NM chip. The startup, which has so far raised $60m in VC financing, used the announcement to tout its commitment to green energy, the strength of its immersion cooling process and what it called an ability to compete in a....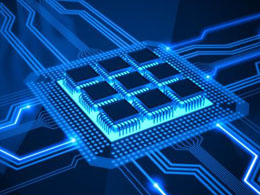 Bitfury, the best-funded miner through investments has today announced the mass production of its 16nm Application Specific Integrated Circuit (ASIC) Chip, a project that was in development since the beginning of 2015. Bitcoin mining behemoth BitFury has revealed that it will begin mass production of its 16 nm mining chips following testing that has met expectations. The company revealed 40 gigahash per second design target for the chip, with a power efficiency of 0.06 joules per gigahash, a figure that hasn't been attained in the industry, yet. The company cites "rigorous testing," with....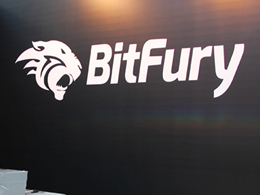 Bitcoin mining giant BitFury has announced it has completed the manufacturing of its anticipated 28nm ASIC chip. BitFury first revealed the development of the chip in the fall of last year, at the time raising $20m in funding for the project from investors including venture capitalist Bill Tai, current BitFury board member and former VeriFone CFO Bob Dykes and the Georgian Co-Investment Fund. CEO Valery Vavilov sought to frame the announcement as part of BitFury's overall drive to keep chip efficiency in line with the rising difficulty of the bitcoin mining network, calling the chip the....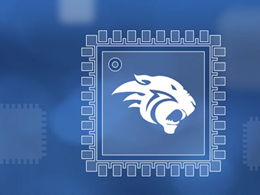 Updated with comment from BitFury CEO Valery Vavilov. BitFury has raised $20m in additional funding to complete development of its 28nm ASIC chip capable of achieving energy efficiency of 0.2 joules-per-gigahash (J/GH) and first announced in September. The pre-Series B round marks the second time this year BitFury has raised $20m in new funding, following its initial Series A in May. The funding was largely contributed by existing investors including venture capitalist Bill Tai, current BitFury board member and former VeriFone CFO Bob Dykes and the Georgian Co-Investment Fund. Google Maps....
Bitcoin mining startup CoinBau is looking to move aggressively into the hardware market with a new ASIC chip. CoinBau's chip, dubbed Wolfblood Extreme Efficiency, pulls roughly half the electricity necessary per gigahash - approximately 0.19 joules - compared to most options on the market, which range between 0.35 to 0.45 joules per gigahash. CoinDesk spoke with CEO Sebastian Krause and CTO Markus Winter, who explained that efficiency is going to be the key factor as the global bitcoin mining industry continues to scale. Data center headquartering is becoming increasingly common among....
---
Quotes
There was plenty of ugliness to be found in the markets this year. Ukranian and Venezuelan sovereign debt. High-yield, energy-related corporate bonds. Argentine pesos. Russian rubles. Greek stocks. But none of these investments has been as atrociously awful as Bitcoin, the heavily hyped crypto-currency that stormed onto the financial scene in the last few years, threatening to disrupt the cornerstone of global finance that is fiat currency.