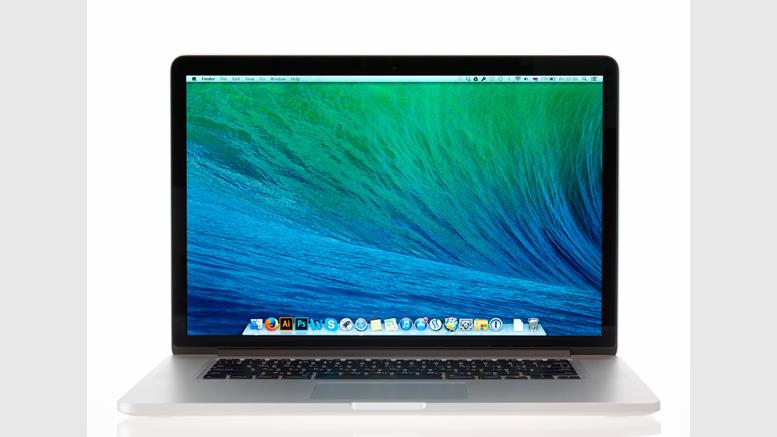 Win a MacBook Pro with the Launch of CoinDesk Deals
Today sees the launch of CoinDesk Deals, which brings you exclusive offers on hardware, gadgets, software and e-learning, plus awesome giveaways of big-ticket tech items and special freebies. To mark the launch of this new service, CoinDesk is giving away a MacBook Pro to one lucky winner. The 13-inch MacBook Pro (Retina) has a 2.6GHz Dual-core i5, 8GB of RAM and 128GB of Flash storage. To be in with a chance of winning, enter at CoinDesk Deals by 23:59 (PST) on 18th March. On top of this, we're giving everyone who signs up for the CoinDesk Deals newsletter 10% off anything in the store....
---
Related News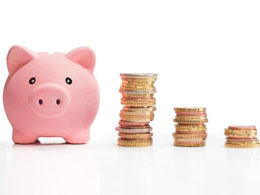 In the latest sign that investors remain bullish on bitcoin, a digital currency-focused AngelList investment syndicate has topped more than $1m in backing from its pool of investors. The syndicate, led by Bitcoin Foundation board member and bitcoin investor Brock Pierce, is now the eighth most popular syndicate on the platform by total investor backing. The syndicate entered the top 10 in February, and also includes other big-name investors in the bitcoin space such as SilkRoad Equity co-founder Matthew Roszak and 500 Startups partner Sean Percival. Speaking to CoinDesk, Pierce said that....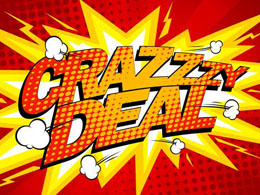 Coinbase is partnering with popular daily deals site DailySteals to offer Bitcoin-only deals as part of DailySteals' ongoing Experiment Series. DailySteals is one of many websites that specialize in delivering discounted products directly to buyers. Sites like DailySteals leverage the technology of the internet to lower costs typically associated with running a business. Accepting Bitcoin is a natural next-step; however, the offering of Bitcoin-only deals at this volume is a never-before-seen phenomenon. Interesting note: There used to be Bitcoin-only deals website called bitwoot that has,....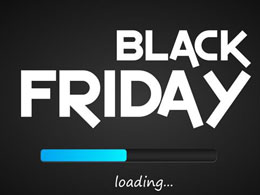 Newegg is celebrating Bitcoin Black Friday with special Newegg Bitcoin only deals which highlight Bitcoin's superiority as a medium of exchange. Since starting to accept Bitcoin in the summer of 2014, Newegg has quickly warmed up to the Bitcoin community. Back in July, Newegg offered 10% off to users paying in Bitcoin for an entire week. Later, in September, Newegg briefly offered 30% off to Canadian Bitcoiners with the launch of their Bitcoin acceptance at Newegg.ca. Newegg has also previously trialed a Bitcoin-only deal on a specific, high-demand item. In August, Newegg sold the popular....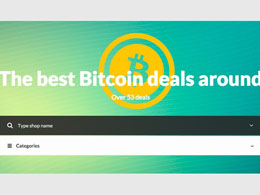 There are several bitcoin deals available online, so much so that it can be difficult to keep track of new and existing ones. That is, until two high schoolers Raymond Mancini and Giovanni Armonies-Assalone decided to compile all these together in a site that provides a large selection of bitcoin deals available from online stores. "We agreed that this was a good idea because not only would it be a domain that would connect consumers to bitcoin-friendly, online retailers, but it would also connect consumers to discounts, a big advantage when using bitcoin," said Mancini. Bitcoin Deals....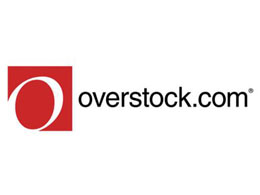 Some interesting comments coming from Overstock.com CEO Patrick Byrne, as pointed out by CoinDesk. The e-retailer's head honcho took to a podcast at the Porcupine Freedom Festival recently and made statements that anyone in the community would be proud of: "We're going to start giving sort of special deals to the vendors who want to be paid in bitcoin," he said. That is to say, the company is looking to work more closely with businesses that deal with bitcoin. Why? Because Patrick Byrne himself is a huge fan of digital currency. In an interview with me last year, Byrne reiterated that....
---
Quotes
If we remember, 15 years ago if you were doing anything on the internet you were going to make millions. I think it could be the same with Bitcoin.