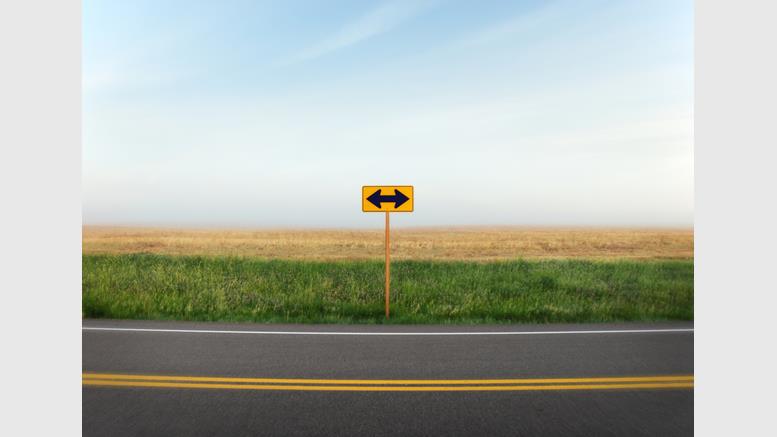 Bitcoin Value Nearing A Turning Point
Bitcoin value (price) is back above $240 (Bitfinex) / 1525 CNY (BTC-China) and completing what looks to be an ending diagonal in the 5-minute chart. Our expectation for a resumption of decline is now stretched to its outer limit and xbt.social analyzes the chart for options. This analysis is provided by xbt.social with a 3 hour delay. Read the full analysis here. Not a member? Join now and receive a $29 discount using the code CCN29. Bitcoin Value and Price Analysis. Time of analysis: 17h13 UTC. Bitstamp 4-Hour Chart. From the analysis pages of xbt.social, earlier today: The 4-hour....
---
Related News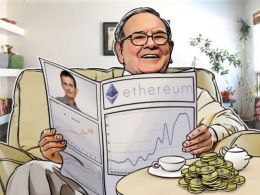 Ether's correction towards the upward trend is nearing its end. A fortification near $10.5 is indicative of the bulls' strength. Will the growth continue? Ethereum. The key line at $10.5 has come into play several times already. In the beginning of January, that mark was profitable for the sellers. The price has formed a flat there, which was followed by a fall. After that, a period of growth came, as well as another rebound from the $10.5 mark. After an upward break through that resistance, the price of Ether has started fortifying beyond that level. The basis for all key....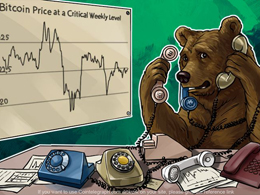 This week, the BTC/USD price has approached a turning point. What will happen next - the continuation of the upward trend or a downswing? Starting on February 22nd, a downward movement started forming which could potentially break the continuous upward trend that started back on the fourth of this month. This movement was supported by almost all fiat currencies, thus creating an environment for further decline. It is worth noting that a more pronounced BTC/USD trend has started as of February 23rd, when the NZD/USD and CAD/USD pairs joined the overall pattern. Among the....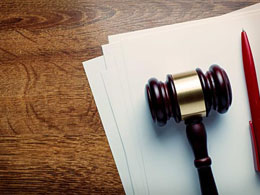 Major bitcoin industry companies including Digital Currency Group (DCG) subsidiary Genesis Trading and bitcoin hedge fund Binary Financial are set to participate in a government auction of just over 44,000 BTC (worth $18.3m at press time) to be held on Thursday. Announced in October by the US Marshals Service (USMS), the auction, to be held from 12:00 to 18:00 UTC, will see the sale of the last remaining confiscated from convicted Silk Road operator Ross Ulbricht, who was sentenced to life in prison this May. The initial auction saw investor and Draper Fisher Jurvetson (DFJ) partner Tim....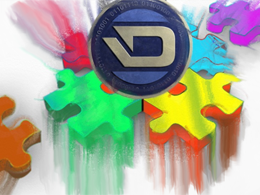 Sellers continue to run amok in Darkcoin as the price plunges to new lows. Thanks to the sell-off, each Darkcoin has gotten significantly cheaper and can be bought for 0.0172BTC. Investors may also consider adding to their long positions as the price nears a crucial support level. The 240-minute DRK/BTC price chart above, taken from bitcoinwisdom.com, has been analyzed using technical analysis to reveal some noteworthy points from a trading perspective. Chart Structure - The price trend has been disappointing, to say the least. Ever since Darkcoin hit a high of 0.02495BTC, price has been....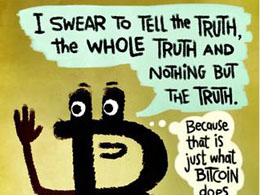 Mister Bitcoin gets sworn in at the New York Bitcoin hearings. Most of the Bitcoin hearings held by various governments around the world have been rather boring, but yesterday's New York Bitcoin hearing actually offered something different. These hearings usually consist of Bitcoin entrepreneurs and specialists advising regulators on what they should do to foster Bitcoin-related innovation in the local country, but the regulators will usually reply simply with, "9/11." Up to this point, it's pretty much been Bitcoin experts talking to a brick wall that doesn't want to share much about its....
---
Quotes
Money is a collective agreement. If enough people come to the same agreement, what they agree upon becomes secondary, whether it be farm animals, gold, diamonds, paper, or simply a code. History proves all these cases to be true. Who knows what the future is going suggest to us as money, once we see digital currencies as ordinary?