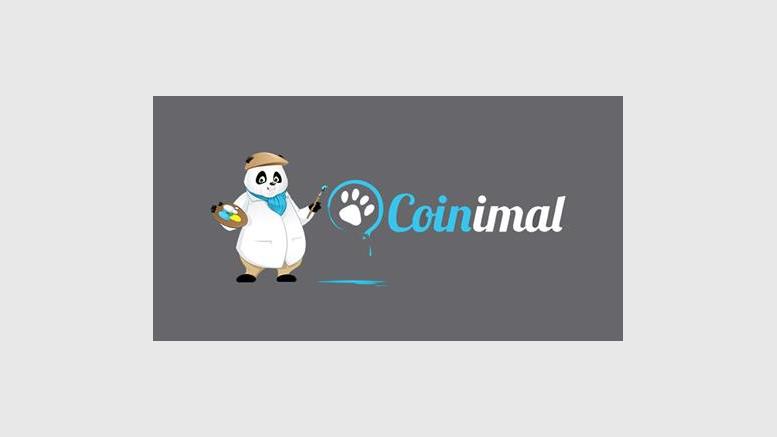 Austrian Startup Coinimal Becomes First Bitcoin Merchant to Add Neteller Option
Launched in December 2014, Austrian start-up Bitcoin marketplace Coinimal has become the first Bitcoin business to add Neteller as a payment option. The deal which finally closed after months of negotiation will enable customers to buy Bitcoin and other cryptocurrencies with the support of the world's largest independent money transfer business. Coinimal's CEO Paul Klanschek said, "In my opinion NETELLER decided to do this pilot project with us because they feel that we are the most sophisticated, serious Bitcoin gateway in the world, and our compliance is stellar. We are extremely proud....
---
Related News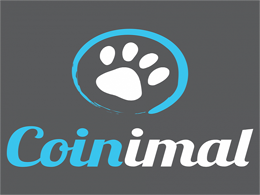 Coinimal, a European digital currency merchant, recently announced its new integration with NETELLER. By adding NETELLER to its payment options, Coinimal becomes the first crypto business working with NETELLER. Coinimal was launched in December 2014, aiming to improve access to Bitcoin in Europe. The Coinimal platform provides easy access for both buying and selling Bitcoin, along with some other cryptocurrencies such as Litecoin or Next. Last month, NETELLER became one of the first major financial institutions to facilitate digital currency transactions worldwide by....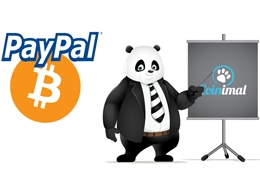 Coinimal is an online exchange which supports Bitcoin, Ethereum and NXT trading for several fiat currencies. Previously, Neteller and SEPA (Single Euro Payments Area) bank transfers were the site's only payout options. PayPal is now added to the payout provider list. Customer preference for this addition was strong, the company reports. "This option was implemented because of popular demand," a Coinimal spokesperson says. Aside from PayPal, Coinimal also added Sofortüberweisung, giropay, and EPS (E-Payment Standard) to serve more customers around the world. The company was started during....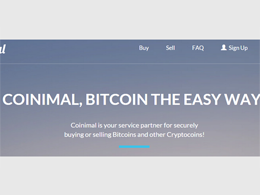 So the news that Austrian digital currency start-up Coinimal had added a new bank transfer service to its platform hit press today via a Reddit post from the company. The company has added GIROPAY to its instant payment offerings - a German-based Internet payment system. The system is the most popular method of transacting online in Germany, and is a step forward for both bitcoin space as a whole and the digital currency environment in Austria. From the post: Hey guys, We, https://coinimal.com, have added GIROPAY, the German instant bank transfer service to our platform. Austria has been....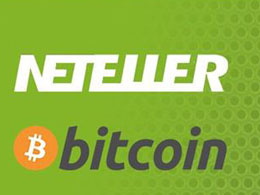 In a surprise move, e-wallet provider and payment processor Neteller quietly started to accept bitcoin deposits at zero fees via BitPay. Neteller customers will now be able to top up their accounts by exchanging Bitcoin via Bitpay which enables Bitcoin conversion into e-currency, the e-currency is then deposited into the Neteller stored value account into one of the currencies offered by Neteller. Neteller, owned and operated by publicly traded British global payments company Optimal Payments PLC, is used by millions of consumers in more than 200 countries and especially popular in the....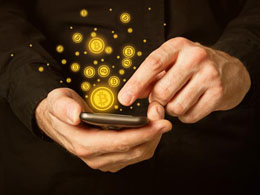 This piece has been updated with additional information and comment from Optimal Payments, the parent company of Neteller. Payments processor and prepaid card provider Neteller has added a bitcoin deposit feature. A representative for Neteller confirmed the deposit feature when contacted for comment, telling CoinDesk it may be officially launched as early as tomorrow. The move is an apparent reversal of policy for Neteller, which previously revised its terms of use policy to explicitly prohibit the "trade, exchange, purchase or sale of bitcoins, or any other virtual currency". Users of the....
---
Quotes
PayPal alone blocks access from over 60 countries ... Whatever the reason, we don't think an individual blogger from Haiti, Ethiopia, or Kenya should have diminished access to the blogosphere because of payment issues they can't control.