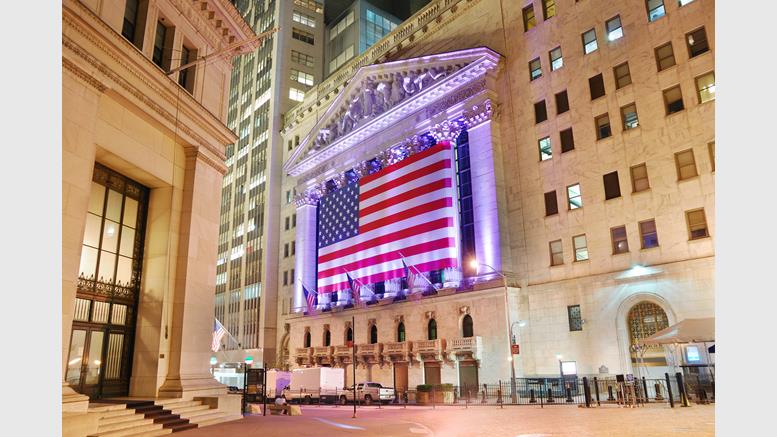 New York Stock Exchange Launches Bitcoin Price Index
The New York Stock Exchange (NYSE) has today announced the launch of a bitcoin price index (NYXBT). NYXBT will represent the daily US dollar value of one bitcoin at 4pm (BST) and will be published on the NYSE Global Index Feed (GIF). For a limited period it will also be viewable on the NYSE's website. Thomas Farley, NYSE group president, said in a statement: "Bitcoin values are quickly becoming a data point that our customers want to follow as they consider transacting, trading or investing with this emerging asset class." He added: "As a global index leader and administrator of ICE LIBOR,....
---
Related News
The New York Stock Exchange today launched its NYSE Bitcoin Index (NYXBT) to track the price of bitcoin and give the digital currency's value a definitive global benchmark. This move by one of the largest and most influentialstock exchanges in the world gives bitcoin new legitimacy and "gravitas" and may seal its spot in first place as the digital currency of choice. New York Stock Exchange President Thomas Farley made the announcement today saying in a news release:"Bitcoin values are quickly becoming a data point that our customers want to follow as they consider transacting, trading or....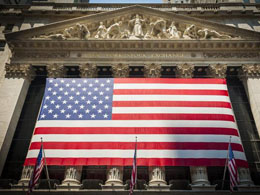 For all the naysayers, all the critics, all the people who pronounced bitcoin dead based on nebulous metrics like its value against a U. S. Dollar, bitcoin is winning the war. Bitcoin continues to grow, evolve, and gain acceptance with industry leader after industry leader, much to the mainstream's chagrin. If you are a part of the financial status quo, get your frown ready. The New York Stock Exchange, the world's largest currency and commodity exchange has announced that it will create a special bitcoin pricing index. This brand-new index will be seen on the NYSE Global index feed and be....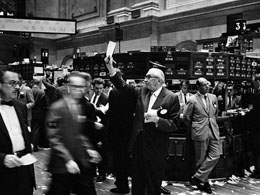 The New York Stock Exchange (NYSE) is reportedly planning to introduce a special global price index to value Bitcoin, a decentralized digital currency-cum-technology. As reported by Mashable, the world's largest stock exchange is in the process to launch the Bitcoin price index through its Global Index Feed. It is further planning to make the index available free on its website, though for a limited time. The news website also managed to obtain a quote from the NYSE's President, Mr. Tom Farley, who confirmed their plans to launch the Bitcoin index. "We are now going to use our name,....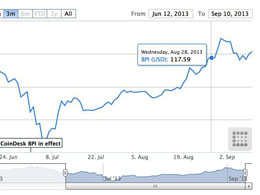 Mr. Charles Dow and Mr. Edward Jones probably felt this way at the launch of their now-famous average. A benchmark price index established by a reputable publisher is a significant milestone for any industry. Its importance becomes amplified with the benefit of hindsight. This week, CoinDesk launches its proprietary Bitcoin Price Index (BPI) aiming to establish the standard retail price reference for industry participants and accounting professionals. Wholesale exchanges and dark pools may trade around other price points, but those are usually private trades and not available to retail....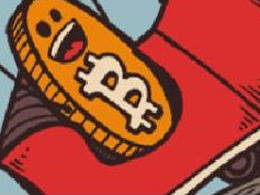 Bitcoin derivatives exchange BitMEX has announced that from 5th January they will publish a 30 day bitcoin volatility index, measuring the cryptocurrency's volatility against the United States dollar, and that they will create a tradable financial instrument based on the index. Often known colloquially as a 'fear index', a volatility index provides a measure of how much the value of a currency or asset is fluctuating up and down during a given period of time. A similar index called the VIX is often used by stock market traders to gauge and hedge against risk, as well as for other trading....
---
Quotes
At its core, bitcoin is a smart currency, designed by very forward-thinking engineers. It eliminates the need for banks, gets rid of credit card fees, currency exchange fees, money transfer fees, and reduces the need for lawyers in transitions... all good things.