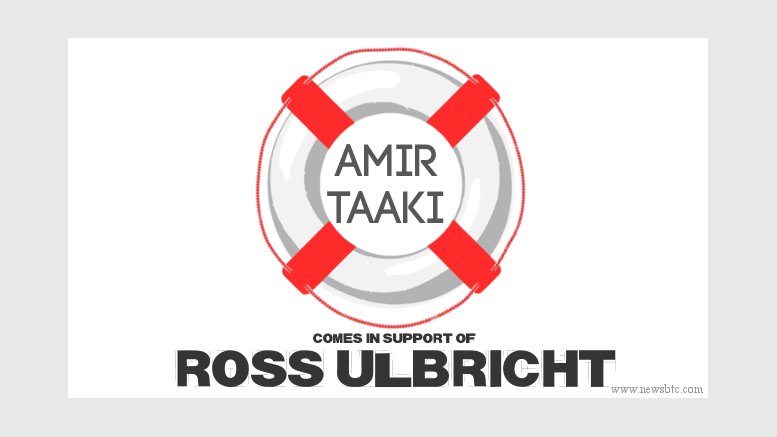 Dark Wallet Developer Amir Taaki Comes in Support of Ross Ulbricht
Dark Wallet developer Amir Taaki recently came out in support of convicted Silk Road mastermind Ross Ulbricht. In a recent YouTube video, the British-Iranian techie said that he believes in the Ulbricht's version of events, in which it is mentioned that he was associated with the Silk Road only during the early days of its development. Taaki called Ulbricht a good guy, based on his first of many conversations with his pseudo identity "Dread Pirate Roberts". He guesstimated that there were multiple identities controlling the same profile, for they behaved differently every time he conversed....
---
Related News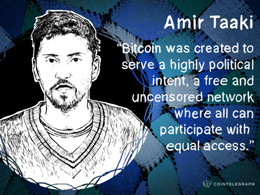 Amir Taaki is a skilled programmer and one of the leading minds behind Dark Wallet, an app that will allow Bitcoin users to easily conduct anonymous transactions. He also happens to have strong feelings about some other important actors in the cryptocurrency community. On July 24th, he posted this thread on Reddit's /r/Bitcoin forum where he called out Bitcoin developer Mike Hearn as a "crony", accused the Bitcoin Foundation of doing "jack shit for Bitcoin", and pondered why web wallet/broker Circle had not responded to developer Peter Todd's inquiries about whether they would be....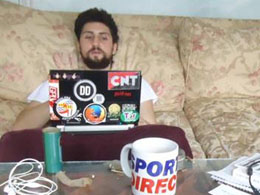 If Bitcoin has its enfant terrible, Amir Taaki is it. Living on a shoestring-budget in squats throughout Europe, Taaki is leading the anarchist Bitcoin-countermovement known as unSystem, has built the alternative Bitcoin-implementation Libbitcoin, and helped to invent the peer-to-peer marketplace DarkMarket (which is taken over and re-branded as OpenBazaar). He is currently best-known as the front-man of the Dark Wallet, a Bitcoin-wallet designed to obfuscate Bitcoin users' identities. Amir, your main focus within the Bitcoin-sphere is clearly on the anonymous features of Bitcoin, and....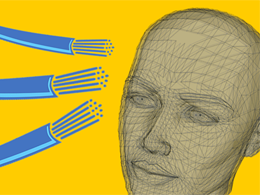 This piece of news may come as a shocker to those who have been busy slinging mud over Bitcoin by referring to its use in the black market and illegal purchases across the world. Ever since Silk Road became public, especially after the arrest of Ross Ulbricht, we have people who are advocating against Bitcoin by saying that it is meant for illegal transactions. READ MORE: Dark Wallet Developer Amir Taaki Comes in Support of Ross Ulbricht. A recent article in one of thetech magazines begs to differ. According to the magazine, even people who are doing illegal stuff would prefer handling....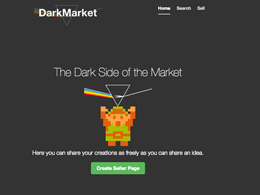 A team of developers has won the Bitcoin Expo hackathon in Toronto with DarkMarket, an innovative peer-to-peer market open to everyone, everywhere. Part of the team came from Airbitz, best known for the upcoming Airbitz wallet, a cloud-based solution with client-side encryption that aims to maximise security. The wallet project has web, Android and even iOS versions. The Airbitz team was backed by Amir Taaki and Pablo Martin from the Dark Wallet and libbitcoin projects. A P2P market for everyone. Dark Wallet developer Amir Taaki delivered the hackathon presentation, though he forgot to....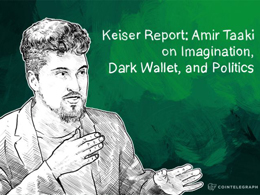 Max Keiser sat down with the fireball Dark Wallet developer Amir Taaki in a far-reaching interview that touches on a number of cool topics: The anonymity-minded Bitcoin wallet as subject of a recent BBC piece, emerging political movements, and Apple's encryption scheme decried by the FBI. Mad about the state of democracy, bro? Curious about the future of Bitcoin? They discuss that too. Let's dig into it. "Are we on the cusp of a political awakening?". Taaki launched the conversation by criticizing the idea that Bitcoin is merely a streamlined payment method. Actually, he offers many....
---
Quotes