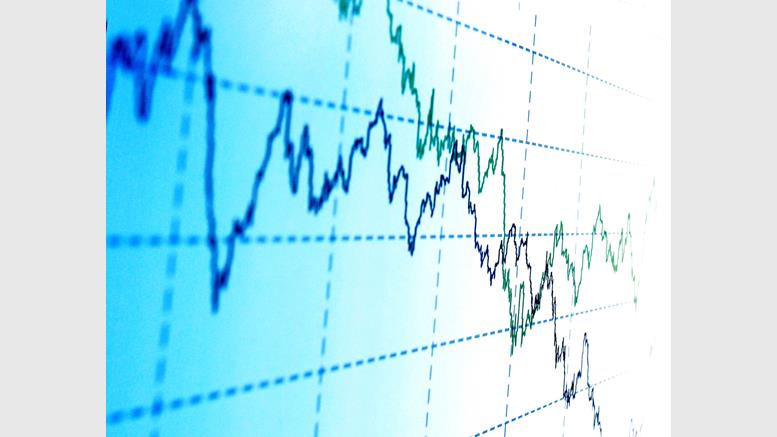 CoinDesk Adds Coinbase and itBit to Bitcoin Price Index
CoinDesk is pleased to announce the addition of Coinbase and itBit to its Bitcoin Price Index (BPI). First launched in September 2013, CoinDesk's BPI provides the most accurate bitcoin price using an average from the world's leading exchanges. Boasting a BTC/USD combined trading volume of approximately $3.6m in the last 24 hours, Coinbase and itBit join previously approved exchanges Bitstamp, Bitfinex, BTC-e and OKCoin. Jon Matonis, editorial board member at CoinDesk, commented on the integration: "Coinbase and itBit have each demonstrated consistent volume and growth over a significant....
---
Related News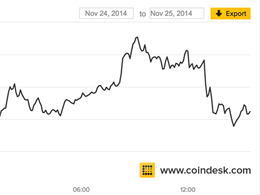 Two more exchanges, OKCoin and itBit, have been added to CoinDesk's USD Bitcoin Price Index. These additions will be live as of 15:00 GMT today, the 25th November. Both exchanges see a significant amount of USD-BTC trade. OKCoin's US dollar trading volume over the 30-day period ended 11th November stood at 280,279 BTC. This figure amounts to 17.44% of the total volume on exchanges tracked by the BPI, according to data from Bitcoinity.org. The same measure for itBit stood at 57,727 BTC, or 4.17% of total volume. The other exchanges tracked by the BPI are Bitstamp, Bitfinex, BTC-e and....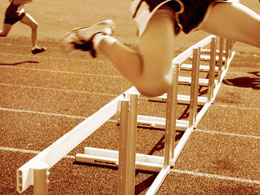 The price of bitcoin topped $400 on the CoinDesk USD Bitcoin Price Index today, its highest value over the last four weeks. The press time value of $401.83 represented the highest bitcoin price observed since 5th November, when the price hit a high of $447.25 across major USD exchanges including Bitstamp, Bitfinex, Coinbase, itBit and OKCoin. Data shows the price began its most rapid runup at 22:30 UTC on 5th December, when the price rose abruptly from $377.49 to $385.93 over a 10-minute period. So far, the price rally has continued into 6th December, with bitcoin's value up 3% over the....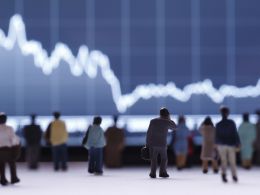 CME Group has added China-based digital currency exchange OKCoin to its bitcoin pricing indexes, first announced in May. Created through a partnership with London-based Crypto Facilities, the CME CF Bitcoin Reference Rate and CME CF Bitcoin Real Time Index are scheduled to go into beta at the beginning of October, with a public beta to begin in November. Already included in the index are major digital currency exchanges including Bitfinex, Bitstamp, Coinbase, Genesis Global Trading, itBit and Kraken. In statements, OKCoin told CoinDesk the move reflects its increased focus on compliance....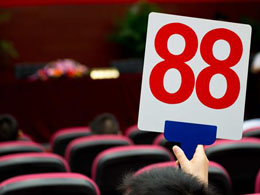 New York-based bitcoin exchange itBit has revealed it successfully secured five auction blocks as part of last week's bitcoin auction overseen by the US Marshals Service (USMS). The event saw the government agency oversee the sale of 44,000 BTC (valued at $16.6m at press time) on the open market, with each auction block consisting of 2,000 BTC or more. Bobby Cho, Director of Trading at itBit, told CoinDesk: "We confirm that itBit's auction bid, organized on behalf of a syndicate of our exchange and OTC trading clients, won five blocks in the final USMS auction." The exchange had originally....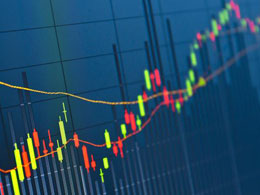 The price of bitcoin has rocketed over the past week, gaining 19% over the seven days to break the $250 mark. Just before 08:00 (GMT), the price pushed beyond $300, and it was still hovering around that level at press time. The bitcoin price opened the week at $209.93 and closed seven days later at $254.51, gaining a whopping $40 over that period, according to the CoinDesk Bitcoin Price Index. Buying on the news. Two bullish announcements - both involving the bitcoin services juggernaut Coinbase - coincided with the price spike last week. This doesn't even account for a third notice from....
---
Quotes
Well, Bitcoin is exciting because it shows how cheap it can be. Bitcoin is better than currency in that you don't have to be physically in the same place and of course for large transactions currency can get pretty inconvenient.