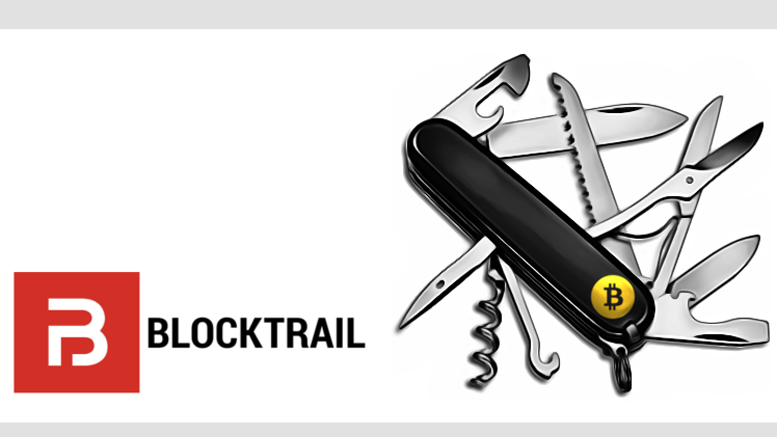 BlockTrail Bitcoin Wallet Now Launched
The Bitcoin wallet space just got another heavyweight contender. The one who intends to spar with the likes of Blockchain and Coinbase while keeping an eye out on those like Xapo and Circle who are in a slightly lower weight class than the former. The Amsterdam based BlockTrail has recently launched its new multiplatform, multisignature secure bitcoin wallet. The BlockTrail wallet is available for Android, iOS and web users at the moment. According to the company, BlockTrail's wallet is more secure than most of the existing alternatives as it comes implemented with multisignature and HD....
---
Related News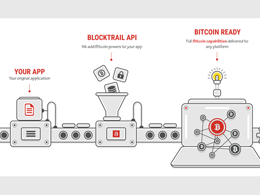 Bitcoin API platform focused on developers and enterprises, BlockTrail has launched a Developer Platform, the company announced in a blog recently. The Developer Platform is a box-set of all the tools, including Blockchain Data API, Wallet API, Webhooks and Web Wallet, required to integrate developer apps with the Bitcoin capabilities. The launch comes roughly a couple of weeks after the API developer acquired SendChat. The company's blog post said, "Our goal is to encourage the Bitcoin economy by providing a secure, reliable and fast way to build and transact with Bitcoin. By breaking....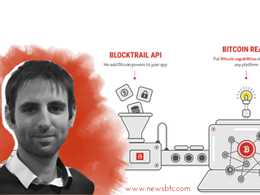 BlockTrail is one of the leading Bitcoin API developers. We at NewsBTC spoke to Boaz Bechar, the CEO of BlockTrail. We threw a few questions at him and guess what, he threw back some responses (pretty good ones too). Read further to know how the interview went. NewsBTC: Let's start with BlockTrail, Can you tell us more about it? Boaz: BlockTrail is known for developers API. It is an interface structure which comes with wallet functionality, advanced bitcoin features, multisignature security and HD wallet. It is one of the most advanced APIs out there. Another popular product of ours is the....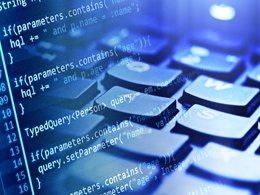 The world of Bitcoin and digital currency is a playground for aspiring developers, as there are still many technological advancements and implementations waiting to be unlocked. In order to help with that process, there are several API's at your disposal to add Bitcoin functionalities to your applications. One of those platforms is BlockTrail, and they offer a complete set of tools to take your app to the next level. Creating a foundation for the infrastructure you wish to employ in your application is something BlockTrail prides itelf on. Rather than letting developers figure out the....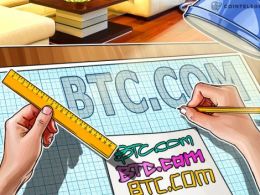 Following its acquisition by one of the world's leading companies in the Bitcoin space, Bitmain, Blocktrail is rebranding to BTC.com and it will be doing localized marketing. Alejandro De La Torre, business development at Blocktrail, explains to CoinTelegraph: "We will be translating our bitcoin wallet and site into many different languages. So, for example for Spanish, once we've released the update, we will be going to Spain to do events presentations, parties, videos etc." Most used Bitcoin app ever? Bitmain is a leading Bitcoin mining hardware....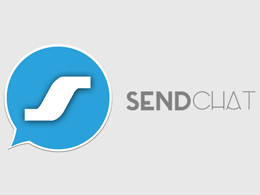 We have so many messaging applications available for mobile phones these days, and it will not come as a surprise to know that most smartphone users have more than one messaging application installed on their phones. People have started using instant messaging (IM) for both personal and professional purposes. Similar to the ever growing number of IM apps, the number of Bitcoin wallet services available to Bitcoin users is also growing. As the Bitcoin community grows, the number of Bitcoin transactions are also increasing. Conventionally, we send Bitcoin from one wallet to another by using....
---
Quotes
I do not understand where the backing of Bitcoin is coming from. There is no fundamental issue of capabilities of repaying it in anything which is universally acceptable, which is either intrinsic value of the currency or the credit or trust of the individual who is issuing the money, whether it's a government or an individual.