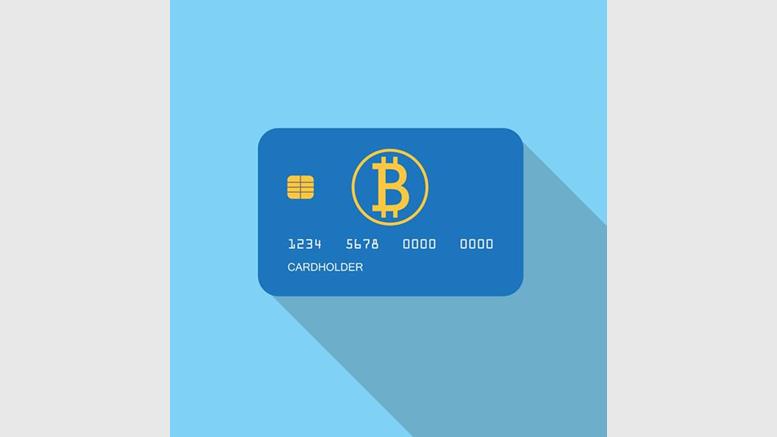 E-Coin Debit Card Integrating Bitcoin And Fiat Currency Launches Online Funding Campaign
E-Coin, a virtual debit card and multi-signature wallet, has raised $63,136 (USD) in a $384,538 (USD) online funding campaign, marking progress in its mission to fill the gap between bitcoin and fiat currency. The E-coin debit card funded with bitcoin can be accepted where most major credit cards are accepted. The E-Coin funding campaign on www.bnktothefuture.com has already raised 16% of an upwardly-revised goal with 21 days left as of Oct. 14, 2015, reflecting a strong response to E-Coin's efforts to integrate bitcoin with fiat currencies. E-Coin launched in 2014 and has already shipped....
---
Related News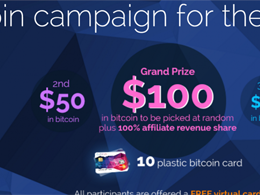 Renowned Bitcoin debit card issuer E-Coin has announced a new holiday campaign in which it is awarding its virtual Bitcoin card for free. Holiday E-Coin Giveaway. The campaign, according to E-Coin's online update, requires participants to submit at least 10 gleam.io entries using over 20 different tasks. These tasks are pretty easy to achieve, for they only require participants to be the social media voice of E-Coin: participants can submit entries by watching and sharing E-Coin videos on YouTube, retweeting, engaging in E-Coin's threads on BitcoinTalk.org, and doing anything that could....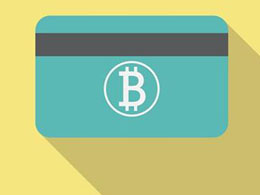 Wirex Limited, the London, U. K. -based company that produces the bitcoin debit card E-Coin, has announced a successful fundraising effort at BnkToTheFuture, the online investment platform. The campaign raised $186,596 USD from 93 investors. E-Coin, a virtual debit card and multi-signature wallet, allows users to spend and transfer bitcoin in cards denominated in USD, EURO, and GBP currencies and will be adding additional currencies. The fundraising campaign raised $186,596 against a goal of $381,806 USD, meaning it surpassed the 10% minimum required equity of $152,722 on the offer.....
Many of you may be familiar with services offered by payment processors such as Neteller in which you can create a virtual credit card and use said card for online purchases, anything that would not involve presenting the card in-person. Well, E-Coin is bringing the same feature into its bitcoin debit card service. If you want a bitcoin debit card to use solely for online purchases or Paypal, this is the way to go. You skip the necessity of waiting for your card to arrive and can start using it immediately. E-Coin uses BitGo multi-sig for security. The team at E-Coin has made it clear that....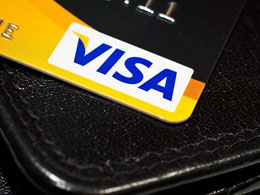 Bitcoin start-up E-Coin has launched a virtual bitcoin debit card that works where VISA is accepted. The virtual bitcoin debit card has until now existed in the realm of possibilities largely due to the idiosyncrasies of the global financial system. E-Coin solves a problem that has affected bitcoin users worldwide. Bitcoin users have had to cope with limited spending opportunities. By combining bitcoin with VISA, users of the virtual prepaid card will now be able to perform all the normal transactions that ordinary cardholders are able to do such as load funds, withdraw, and shop online.....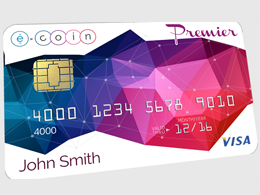 E-Coin is somewhat new to the Bitcoin business, having been established in 2014 by a team of Russian natives. In that short time, they've managed to launch a very competitive Bitcoin debit card that's ideal for casual Bitcoin users, and are now trying to spread the word via an affiliate program. E-Coin is based on multi-signature technology, which is how your bitcoins are stored. Like any wallet, it can receive, store and send bitcoins. Most people won't be using it as a daily wallet, however, as its real purpose is to facilitate the E-Card, where all the real commerce occurs. The E-Card....
---
Quotes
If not for political reasons, why am I interested in Bitcoin? Like a lot of people, I was disturbed by the aftermath of the 2008 financial crisis. I thought the government did what it had to do at the peak of the crisis but missed an important opportunity afterwards to reform the financial system. It seemed to me that there were two ways to improve the system: from above through regulation (which I support), or from below through competition.