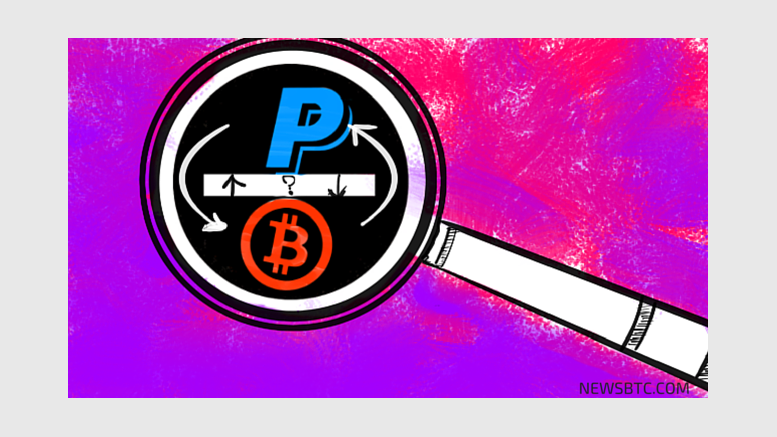 Bitcoin to Paypal Exchange Against Terms of Acceptable Use Policy
Since September, an increasing number of bitcoin startups and exchange have begun offering bitcoin-to-paypal payment processing services, allowing users to send bitcoin to international paypal accounts with substantially low transaction and conversion fees. Exchanges such as Bitwala, leading European bitcoin payment company have introduced secure and quick bitcoin-to-paypal transfer service, with service fees ranging from 0.5% to 4%. "For only 0.5% fee we transfer Bitcoin to PayPal accounts you want. You don't need a bank account or a credit card. Bitcoin makes services like PayPal....
---
Related News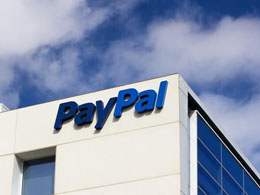 Voat™, a media aggregator like Reddit, wants to be the place on the Internet where you can "have your say™". But that might not be possible if PayPal has its way. PayPal informed Voat administrators that their account had been "limited," and their funds frozen. The site, entirely funded by user donation, is distressed. The site creator Atif Colo posted in a stickied thread on the forum's homepage: The reason given was 'Under the Acceptable Use Policy, PayPal may not be used to send or receive payments for certain sexually oriented materials or services or for items that could be considered....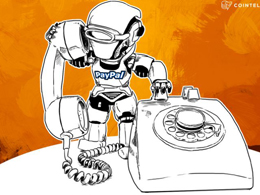 PayPal has published a new set of terms and conditions, reserving the right to "robocall" and text you for marketing purposes. The digital payment processor isn't the only example of companies writing terms that some say allow them to 'exploit' user data and attempt to avoid the legal repercussions. The new terms and conditions published by PayPal, as it moves towards separating from its parent company Ebay, are causing outrage among users. PayPal reserves the right through these new terms to contact you, if you're a customer, "at any telephone number that you have provided us or that we....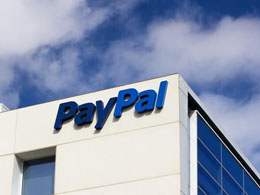 PayPal has joined forces with Bitcoin as a sort of keep-your-friends-close-and-your-enemies closer tactic. Bitcoin is designed to overtake and make obsolete services like Paypal and Western Union. It is faster, less expensive, and doesn't require their third-party services to accomplish the same objectives. It is a better PayPal, and they know it. Now that the Internet has borne this superior option, it would be wise for PayPal to foster a stronger connection with its customer base to keep them happy and in the fold, no? PayPal doesn't see it that way. In fact, they may be looking to drive....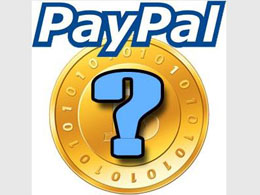 Paypal or Bitcoin? Or Both? The diaspora of arguments touting Bitcoin's superiority over Paypal is endless. There are economic incentives for buyers and sellers, large and small, to use Bitcoin vs Paypal. Simultaneously, there are still infrastructure gaps that may prevent the efficient use of Bitcoin over Paypal at this time. Today, I will focus on why I (me, me, me), and by extension why you, should use Bitcoin instead of Paypal. Centralized Vs. Decentralized. Any Paypal user, whether a buyer or a seller, will at some point run into issues with Paypal's centralized structure. For....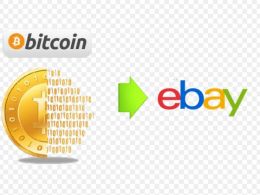 In an email from Ebay they share their plans to open trade for cryptocurrencies like Bitcoin on 10th February 2014. This is a shift from their present policy that bans the sale of digital currencies. Many virtual currency experts are urging caution when trading virtual currencies on EBay using Paypal, however, as the risk for charge backs are still very real using PayPal. At it's core, EBay is built to be a major venue to trade these assets. Forecasting an advancement in payment processing as large as virtual currencies offer was impossible when EBay bought PayPal in 2002. Not a person in....
---
Quotes
With e-currency based on cryptographic proof, without the need to trust a third party middleman, money can be secure and transactions effortless.