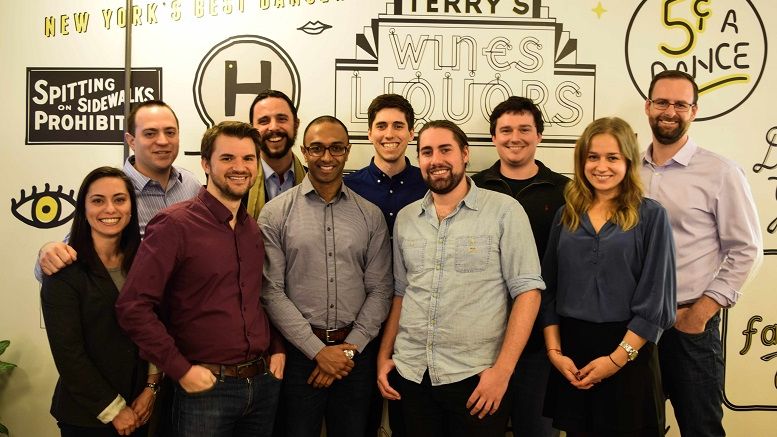 New York Business Journal Veteran Joins CoinDesk Editorial Staff
New York Business Journal technology and innovation reporter Michael del Castillo has officially joined CoinDesk as a full-time staff journalist. A founding reporter at Upstart Business Journal and New York Business Journal, del Castillo has specialized in covering cutting-edge technologies including 3-D printing and artificial intelligence, as well as bitcoin and blockchain technology, where he was instrumental in the publication's industry coverage. "Michael's addition to the CoinDesk team is consistent with our mission to better serve our readers with high-quality, independent....
---
Related News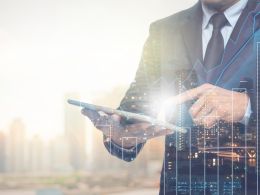 Ledger, a peer-reviewed academic journal devoted to cryptocurrencies, has added a Bank of England economist and researcher to its editorial board. The board member, Dr Michael Kumhof, is senior research advisor in the new Research Hub of the Bank of England, where he co-leads and helps to formulate the research agenda. His research interests primarily include monetary reform (including digital currencies), the role of banks in the macroeconomy and the role of economic inequality in causing imbalances and crises. Prior to his position with the Bank of....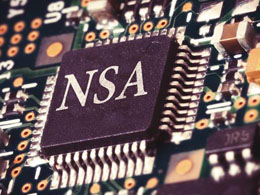 A 30-year-veteran of the US National Security Agency (NSA) has joined the board of advisors at New York-based bitcoin exchange itBit. With the announcement, Ed Giorgio joins a board of advisors that includes Josh Rosner, managing director at research firm Graham Fisher & Co. Kang Global Investors managing partner Richard Kang; and Aitken Advisors founder James Aitken. In addition to Giorgio, itBit also appointed Jim Manzi, former CEO of Lotus Development Corporation, to its board of directors. The software industry veteran joins former FDIC chairman Sheila Bair; former US Senator Bill....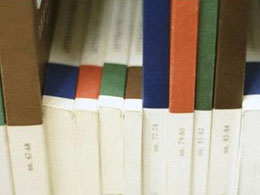 Ledger, a new peer-reviewed scholarly journal, will publish full-length original research articles on cryptocurrency and blockchain technology, as well as any relevant intersections with mathematics, computer science, engineering, law and economics. Ledger will be published online on a quarterly basis by the University Library System, University of Pittsburgh, as an open-access journal. "The journal Ledger invites authors to submit their original research for the inaugural issue of the very first peer-reviewed academic publication devoted solely to the field of cryptocurrencies and its....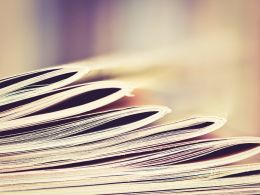 The inaugural issue of academic journal Ledger has been published. The issue includes 10 peer-reviewed papers ranging from probabilistic analysis of the NXT "forging algorithm", questions of governance in blockchain and theories of social contracts. The publication was formally launched last year to encourage greater academic involvement in the cryptocurrency industry by giving scholars a platform to publish full-length original research in all areas related to cryptocurrency. But it took longer than expected to formalize the review process, according to those involved.....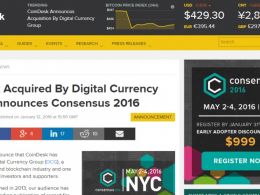 Coindesk, a leading industry news and media outlet has announced today that it has been acquired by Digital Currency Group. Barry Silbert's Digital Currency Group, an initial investor in Coindesk has now acquired the publication as a whole, with editorial and business teams at CoinDesk to reportedly merge with Digital Currency Group's events platform to form a new subsidiary based in New York. CoinDesk made the announcement on its website, which read: We are excited to announce that CoinDesk has been acquired by Digital Currency Group (DCG), a leader in the bitcoin and....
---
Quotes
There may be as many reasons to support Bitcoin as there are Bitcoin supporters. But we believe Bitcoin holds out a number of powerfully beneficial social and economic outcomes, including global financial inclusion, enhanced personal liberty and dignity, improved financial privacy, and a stable money supply for people in countries where monetary instability may threaten prosperity and even peace.