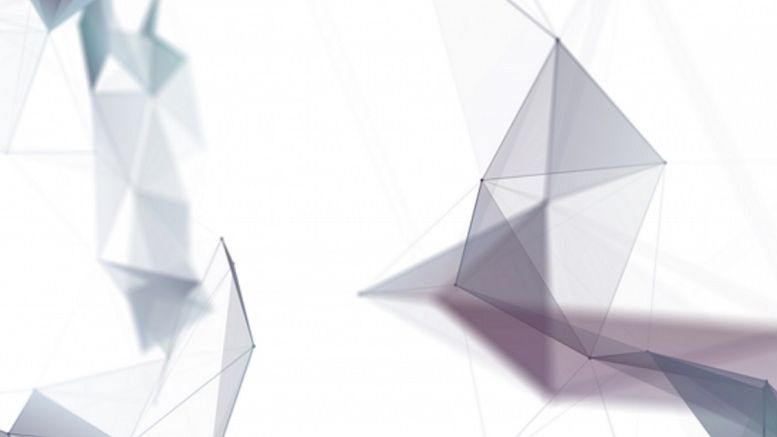 Vitalik Buterin Pitches Hyperledger Project on Ethereum Integration
Ethereum inventor Vitalik Buterin addressed the Hyperledger technical steering committee earlier today, discussing the ways in which it might be able to integrate the Ethereum blockchain into its existing codebases, or replace them altogether. Currently, Hyperledger's primary proof-of-concept consists of elements of three different sets of code contributed by IBM and startups Blockstream and Digital Asset Holdings, and combined into what the group calls a "fabric". During Buterin's lengthy address to representatives from the group of technology and finance companies he covered everything....
---
Related News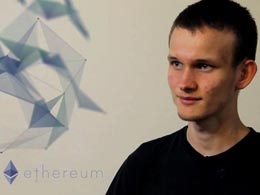 Ethereum is quickly building momentum with its second phase release of the Homestead platform. Meanwhile, as forward-thinking companies are jumping on the chance to study its blockchain technology, the price has been spiking as a result. Bitcoin.com got a chance to speak with Ethereum founder, Vitalik Buterin, about what the current price bull run means for the project, the significance of Microsoft's support, consensus building, and plans for the year ahead. Bitcoin.com (BC): First, congratulations on reaching the Homestead phase. How does this release fit in with the wider scope of....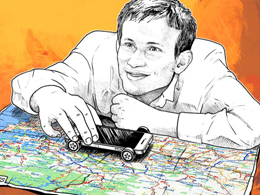 Vitalik Buterin, co-founder of Ethereum, has accepted the professional auditing role for the La'Zooz crypto-based ridesharing project. He will verify that the project's milestones are achieved. La'Zooz core team member, Shay Zluf, said: Vitalik will be partnering with Craig Sellars from the Omni foundation who has also accepted the auditing role for the project. "We hope this to be a turning point in the La'Zooz token sale, as many of the Bitcoin community members will see that as a vote of confidence from one of the most appreciated figures in the community." Roadmap auditing plays a....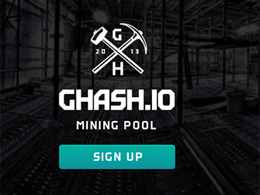 The Organizers of Bitcoin in the Beltway created the conference to confront government threats to cryptocurrency head-on, so most of the presentations have reflected this mission. However, Bitcoin and other cryptocurrencies face just as many internal threats as internal threats, many of which are related to mining and centralization. Ethereum founder Vitalik Buterin sought to remind the community of this fact in his Bitcoin in the Beltway Speech. Buterin gave a candid presentation about the state of Bitcoin mining in which he blamed the Bitcoin Foundation for not being proactive about....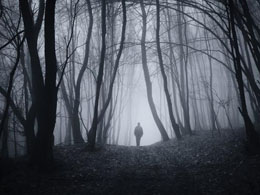 Vitalik Buterin, one of the originals in the Bitcoin media space as the co-founder of Bitcoin Magazine, and the creator of Ethereum, conducted an Ask Me Anything on Bitcoin-centric Q&A site ZapChain recently in order to answer questions by the community at large. The majority of questions asked were in relation to Ethereum, and one of the most important things that Buterin said was this: Now, one of the misconceptions that there are around ethereum is that it's a currency and the whole point is to speculate on it just like any other ****coin. That's not true; the "currency" is just there....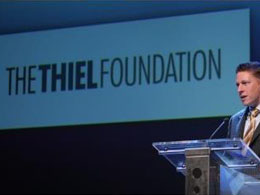 Bitcoin Magazine would like to congratulate former Lead Writer and now Editorial Board Member, Vitalik Buterin, on his receipt of thePeter Thiel Fellowship Award. Vitalik is the mastermind behind the Ethereum Project. As a 20 year old, his development experience is extensive with involvement in Bitcoin, KryptoKit, and the Dark Wallet. Through the Peter Thiel Fellowship program, Vitalik will receive a grant of $100k to span over two years so he can focus full time on the Ethereum project and further decentralized developments. In addition to funding, all fellows will receive guidance on....
---
Quotes
Bitcoin is mostly about anonymous transactions, and I don't think over time that's a good way to go. I'm a huge believe in digital currency... but doing it on an anonymous basis I think that leads to some abuses, so I'm not involved in Bitcoin.