Fintech Startup Linked to Pre-Paid Master Card Raises Over £7.75 mln
UK-based fintech startup Revolut raised over £7.75 million of funding via venture capital firms. Equivalent to roughly $10,292,968 USD, £6.75 million alone was from 6 venture capital firms including Balderton Capital and Index Ventures with an additional £1 million raised by the company's equity crowdfunding campaign on Crowdcube allowing users to get a slice of the company. Revolut itself is an app that is linked to a pre-paid MasterCard, giving the user all the features a MasterCard has and allowing people to deposit money using their bank account or credit card. Once loaded, users can....
---
Related News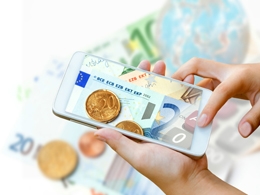 Bringing the concept of borderless banking to mainstream consumers sounds like a proper use case for blockchain technology. But at the same time, a German FinTech startup is looking to provide exactly that service without using the blockchain. Number26 has quite the ambitious plan, although their service recently expanded to six additional European countries. As one would come to expect from a FinTech startup tackling the banking ecosystem, Number26 is focusing all of their attention on the mobile experience. As a result, customers can open a bank account – linked to a MasterCard – from....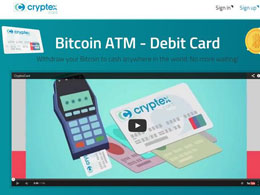 Hong Kong startup Cryptex has launched a new 'bitcoin ATM debit card' that the company claims should work with as many as 90% of US ATMs, plus thousands more worldwide. The Cryptex Card is an unusual hybrid that allows users to take out cash on standard bank ATMs, but with the source of the funds being, indirectly, your bitcoin wallet. The user does not actually make direct bitcoin-to-fiat exchange transactions via the card, however. First the card user must send bitcoins to a linked Cryptex bitcoin address. Next, a specified amount of these bitcoins are converted into fiat currency, which....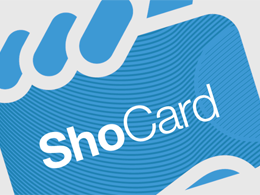 Blockchain-based startup ShoCard has raised $1.5 million to fund the development of its digital identity card, the Tech Crunch reported. Debuted in May this year, the startup plans to verify and store identity records into the blockchain, a technology that currently runs the disruptive digital currency Bitcoin. In its ideal scenario, ShoCard has hoped to eliminate the need to carry paper documents for identity verifications, a reason why venture capitalists like Morado Ventures Partners, AME Cloud Ventures, Enspire Capital and Digital Currency Group have come forward to fund it. "A lot of....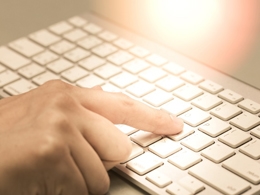 It is no secret that smaller businesses are struggling to keep with growing overhead costs these days. Especially when it comes to accepting payments, the fees can add up to very large amounts rather quickly. A new initiative in Europe aims to lower these transaction fees by up to 1.500 EUR per year. That is, assuming card processors will give retailers the discounted rate in full, and not shave off a small cut every time. Any business dealing with card payments will know about Interchange Fees, which are added on top of every transaction paid for with a plastic card. This fee is paid to....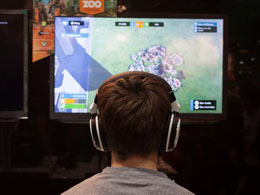 A bitcoin startup wants to bring collectible card games (CCG) into the block chain age with an online game called Deckbound. Deckbound is a lot like other collectible card games - the most well-known of which is Magic: The Gathering, which is played online and on tabletops. The difference is that each Deckbound card exists as a transaction on the block chain. The Isle of Man-based maker of Deckbound, EVA Plexus, is run by founder Gareth Jenkins, who has run an independent game development studio in the past. Jenkins said block chain-linked cards allow players to trade them without the....
---
Quotes
Gold is a great way to preserve wealth, but it is hard to move around. You do need some kind of alternative and Bitcoin fits the bill. I'm not surprised to see that happening.