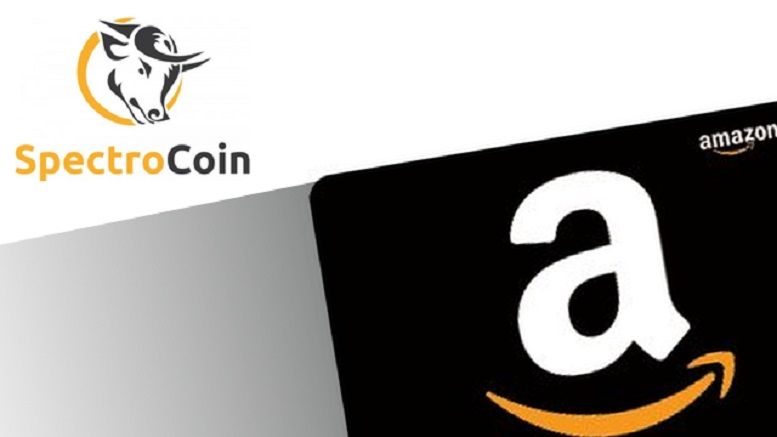 SpectroCoin helps to spend Bitcoin on Amazon
London, January 26, 2016. UK Bitcoin service provider SpectroCoin.com this month launched a new feature on its platform to allow clients to purchase Amazon vouchers with Bitcoin. Vouchers for Amazon.com, Amazon.co.uk, Amazon.de, Amazon.it, Amazon.fr and Amazon.es are available. "After the introduction of Amazon.co.uk vouchers back in November 2015 we have seen a significant interest from our clients in other countries to be able to purchase vouchers from different Amazon shops, therefore, we added up another 5 Amazon stores to serve European and US customers" says SpectroCoin.com....
---
Related News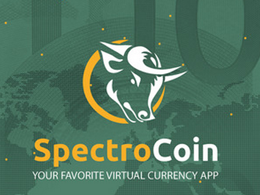 Bitcoin services provider SpectroCoin has unveiled a new mobile app for iOS devices, a debut that follows the release of its Android and Windows apps in December. The UK and Lithuania-based company indicated the iOS app is designed to appeal to existing Apple customers who had previously used its desktop service, but turned to other wallet providers for on-the-go purchases and trading. SpectroCoin CEO Vytautas Karalevičius told CoinDesk: "It makes SpectroCoin more of a one-stop shop, as there is no need for third-party mobile apps. Also, differently from most apps, clients can have both....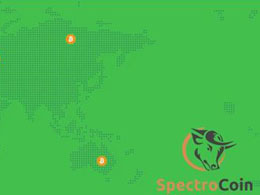 Through an integration of the European payment network, WoraPay, users of the London-based Bitcoin mobile wallet SpectroCoin now can spend bitcoin at numerous Eastern European merchants. Paying merchants with bitcoin is done indirectly, however. Users' fund their WoraPay accounts with bitcoin sent from their SpectroCoin wallets, and then pay the merchant with euros through their phone. Though WoraPay has its own mobile wallet, the company also opened its payment network to third-party wallets. This gives other mobile wallets access to a growing number of merchants across Europe that accept....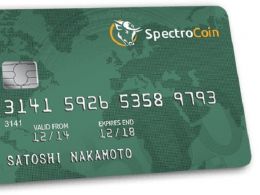 SpectroCoin, the U.K.-based bitcoin exchange and wallet, has introduced bitcoin debit cards denominated in USD and GBP, complementing its existing EUR-denominated cards. These cards remove the fiat conversion fees needed with regular debit cards when using a specific denomination in a foreign country. Bitcoin debit cards make it easier for bitcoin holders to use bitcoin for making both online and offline payments. The bitcoin-funded cards remove the need to convert bitcoin into fiat to make payments. The SpectroCoin cards are accepted where MasterCard and Visa are accepted. Users can....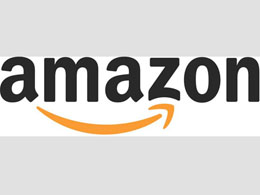 One of the major points that Overstock CEO Patrick Byrne made when his company began accepting bitcoin payments was that rival retailers would be forced to accept the digital currency in order to remain competitive. Amazon, you could say, is an Overstock rival, but they don't have any interest in getting involved with bitcoin, according to a Re/code report. "Obviously it gets a lot of press and we have considered [accepting bitcoins]," said Tom Taylor, who leads the Amazon payments team, "but we're not hearing from customers that it's right for them and don't have any plans within Amazon....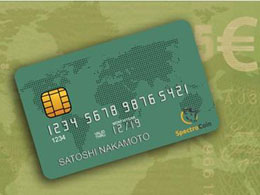 European Bitcoin exchange and payment processor SpectroCoin launched a debit card earlier this week that can be loaded with digital currency and spent at anywhere major debit and credit cards are accepted. A press release by London-headquartered SpectroCoin said the debit card can be issued to residents of 150 countries and is accepted at merchants around the globe. The startup, which also has offices in Latvia, Lithuania and Estonia, is focused on bolstering bitcoin adoption in Eastern Europe, a region largely overlooked by most digital currency companies. The debit card is SpectroCoin's....
---
Quotes
The average user should pick up Bitcoin: To experience the future of money. To gain a glimpse into an exciting technology. To learn about how money could be in the future and also become aware of how limited money and banks are today.